Blue Tier field day | 26 April 2015

Saturday, 25 April 2015 from 7:00 pm to 10:00 pm (AEST)
Event Details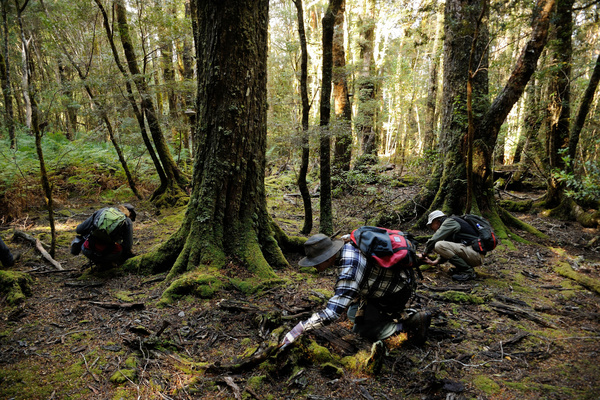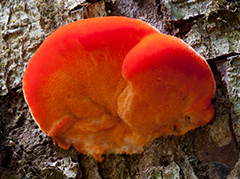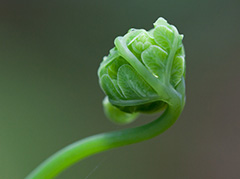 Sunday 26 April, 2015.

Beneath the rainforest canopy of the Blue Tier escarpment, ferns, mosses and spectacular fungi thrive in the damp, dark, cool environment. A multitude of diminutive yet integral invertebrates, such as Simpson's stag beetle and North-East forest snail, complete the cycle of breaking down decaying leaf litter, returning nutrients to the ecosystem.
Join us for our second Blue Tier field day to explore this intricate wonderland.Enjoy a day of activities for all interests and fitness levels; in-depth ecological tours and an optional guided hike through the cool temperate rainforests to the summit of Mount Michael, and a Kids Nature Romp.

Getting there
The Blue Tier is quite a long drive from major centres:
4hrs from Hobart via the Midlands Hwy 1, the Esk Hwy A4 through the Fingal Valley to the Tasman Hwy A3 and via St Helens
2.5 hrs from Launceston via the Tasman Hwy A3


For your safety and enjoyment, if travelling from afar, we recommend driving up on the Saturday and making a weekend of it. If you do drive on Saturday please join us for a special 80th birthday dinner for Dr David Ratkowsky, at 6.30pm at the Weldborough Hotel! The TLC actively supports carpooling. Please indicate if you can offer or would like a lift when you register.
Accommodation
There are some wonderful and colourful local accommodation options to suit all tastes and budgets. If you would like to stay very close to the action, you can try camping at The Weldborough Hotel or staying at The Pub in the Paddock in Pyengana. The towns of St. Helens and Derby are also relatively close options. For more north east Tasmania accommodation choices, click here. 

Time and meeting place
We will all meet at 11.00am at the Blue Tier Reserve Poimena carpark which is reached by either:
Turning left onto Lottah Road off the Tasman Highway (A3), 6.6 kms south of Weldborough, if travelling via Launceston, and following the signs.

Turning right onto the Lottah Road off the Tasman Highway (A3), 17.7 kms North West of St. Helens, and following the signs.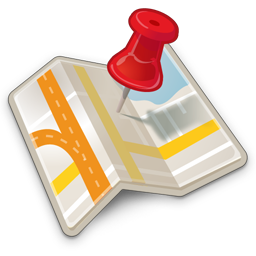 This Google Map shows the turn offs for the Blue Tier field day for people coming from either the Launceston, or Hobart via St Helens routes.

Both the turn-off and the way to The Blue Tier along Lottah Road will be well-signposted. Please arrive on time and follow the instructions of the parking attendants. We will aim to conclude the entire field day by before 4.00pm, allowing time for those who are departing to arrive home at a reasonable hour.

Guided walks
Participate in the interpretive forest forays, stretch your legs and bag a peak on the optional bushwalk, leave your kids to learn, explore and play on their very own nature romp.

Interpretive Forest Foray. A wonderful opportunity to learn more from experts in their fields about the unique ecology of The Blue Tier. Experts include Drs Genevieve Gates and David Ratkowsky (mycology), Drs Jane Keble-Williams and Kevin Bonham (entomology), Paddy Dalton (bryophytes and pteridophytes) and Christine Corbett (geomorphology and botany). A relatively short-distance walk, suitable for folks with good mobility and reasonable fitness. Approximately two hours.


Bush walk up Mount Michael. Led by TLC Staff and Leslie Nicklason, President of Friends of The Blue Tier, this walk,  offers supporters a chance to see The Blue Tier forests from a high vantage point and have a yarn with a passionate local. A relatively long walk suitable for folks with good mobility and fitness. Approximately two hours return.

Departs immediately after the Interpretive Forest Foray concludes.





Something for the kids!

We will be hosting a Blue Tier Nature Romp for all your budding, young naturalists. Whilst you experience the Interpretive forest forays, leave your kids to explore and learn with experienced and accredited children's nature workshop facilitator, nature-based artist and bushfoods expert, Kris Schaefer. Suitable for ages 5 to 13 years.

Approximately two hours.

Run and concludes at the same time as the Interpretive Forest Foray.


Price
This is a free event although donations will be gratefully accepted.  All donations will go towards the purchase, protection and long term management of our newest reserve-in-the-making, The Big Punchbowl.

Come prepared
Tasmania's Autumn weather can be unpredictable, and we will be spending a few hours in the forest so please bring:
Sturdy walking boots

A day pack

Long walking pants or gaiters to prevent scratches from undergrowth


Your own water bottle (at least a 1 litre capacity)

A packed lunch and morning tea


Energy snacks

A sun hat

Warm clothing

A rain jacket


Sunscreen and insect repellant

A camera and a magnifying glass, should you wish


Safety
Your safety is our number one priority. We will notify all attendees at the earliest opportunity should we need to postpone or cancel the field day in the event of high winds or a total fire ban for the region on the day.

An opportunity not to miss
The Blue Tier field day is bound to be very popular so please register early to avoid missing out.

Registrations strictly close 5pm Friday 17 April. If you have any questions or would prefer to register over the phone, please contact our Community Engagement Officer Phill Roach on 0438 826 606,  Monday to Thursday during business hours,
When & Where

Blue Tier Forest Reserve

Weldborough, TAS 7264
Australia

Saturday, 25 April 2015 from 7:00 pm to 10:00 pm (AEST)
Add to my calendar
Organiser
The Tasmanian Land Conservancy is a registered environmental organisation. We raise funds from the public to protect irreplaceable sites, threatened species' habitat, and rare ecosystems by buying and managing private land.