Blue Mountains Glow Worm Tour Night Walk :: Mt Tomah - Berambing

Saturday, 8 July 2017 from 6:00 pm to 7:00 pm (AEST)
Event Details


---
  BLUE MOUNTAINS GLOW WORM TOURS
---
DIRECTIONS TO THE MEETING POINT WILL BE SENT VIA EMAIL AFTER BOOKING
COST: Tickets $50 this July!

LOCATION:

Mt Tomah/Bilpin area - about 1hr drive from Katoomba or 1hr 50 minutes drive from Sydney CBD.

Private transport essential - NO PUBLIC TRANSPORT AVAILABLE

DURATION:  Approx. 1 hour return including about 15 minutes of walking.
DIFFICULTY: Average fitness is required for participants to complete this  medium difficulty track. The 700m return walk includes a small number of steep, large steps, slippery and uneven surfaces and a short hill climb. The tour is not suitable for people with mobility issues.
REQUIRED: Please wear appropriate footware like runners/volleys/hiking boots.  (ie. NO thongs, high heels or Ugg boots etc). Warm clothes are essential in winter.
PROVIDED:  The tour guide will provide each attendee with headtorches.
ARRIVAL: Please arrive at least 5-10 minutes prior to the tour starting time to ensure the tour group can depart promptly. LATE COMERS who arrive more than 10 minutes after the advertised starting time may not be included on the tour. 
THERE ARE NO TOILETS, FACILITIES, SHOPS, AMENITIES AVAILABLE AT THE TOUR MEETING POINT.
---
 PHONE: 0438 600 691   EMAIL: glowwormtours@gmail.com 
---
TOUR DESCRIPTION: 
Thousands of spectacular glow worms have created a magical colony in a hidden canyon only a short distance from our retreat. Our fully guided night walk takes you right into the heart of our glow worm colony and offers a rare opportunity to observe some of nature's very special light emitting creatures living in our own backyard!
Imagine walking through a dark canyon surrounded by thousands of spectacular Glow Worms. As you turn off the head torches and let your eyes adjust to the low-light conditions, more and more of these fascinating creatures begin to reveal themselves right before your eyes.
Our small personalised tour includes an interactive fact session as you walk down into the heart of our private Glow Worm habitat. You will have plenty of time to experience up-close these exciting bio-luminescent creatures in an undisturbed natural environment.
Supervised photo opportunities will be provided with assistance from the tour guide - so make sure you bring your smartphone or camera.
TOUR LOCATION:
Blue Mountains Glow Worm Tours operate on private property in the Mt Tomah/Berambing region of the Blue Mountains. It takes approximately 45min drive from Katoomba to reach the meeting point. From Sydney it takes approximately 1hr 30min drive.
TOUR DIFFICULTY:
To complete the tour you must have confident walking skills - the track contains some large steps, slippery and uneven  surfaces (including small amounts of mud) and a short hill climb at the end of the walk. If you have mobility issues or injury please contact the tour organiser before booking the tickets. The tour is NOT suitable for elderly people or young children under 9 years old.
TOUR DURATION:
In total our tour takes about 1hr including walking to and from the glow worm canyon. Occassionally tours can run 5-10 minutes late so if you have booked a later tour please be prepared to wait a little extra for the preceeding tour group to finish.
TOUR CONTACT:
For last minute bookings and availability please email glowwormtours@gmail.com
Call on 0438 600 691
CANCELLATION & REFUND POLICY:
Refunds will not be given if you do not attend the tour, are late or simply forget. It is recommended that you arrive at least 5 minutes prior to the tour start time to ensure you have adequate time to check-in.
If you are eligible for a refund this can take up to 2 weeks to process after the tour date. (due to bank transfer times).
Cancellations less than 14 days before the start of the tour WILL NOT be refunded. If you have questions about the tour that may impact on your participation please make sure you contact the tour organiser prior to booking.
WEATHER CONDITIONS:
The Glow Worm Tour will generally operate in the rain - infact Glow Worms like the rain and often produce a more exciting display in wet weather.
In the event of rain, please assume the tour is going ahead as planned and proceed to the starting point - the Wollemi Wilderness Tours Tour Guide will supply good quality rain jackets for each participant. If an assessment is made that the weather conditions are unsafe the Tour Guide will inform participants as early as possible that it has been cancelled.
IMPORTANT: In the event of bad weather do not assume the tour has been cancelled. Please ensure you proceed to the tour starting point on time.
TOUR RULES:
NO Insect repellent

NO flash photography

NO Yelling or talking loudly when close to the glow worms

NO Walking off the defined track

Tour Guides directions MUST be followed at all times.

NO walking without turning on your headtorch
---
GLOW WORM TOURS IMAGE GALLERY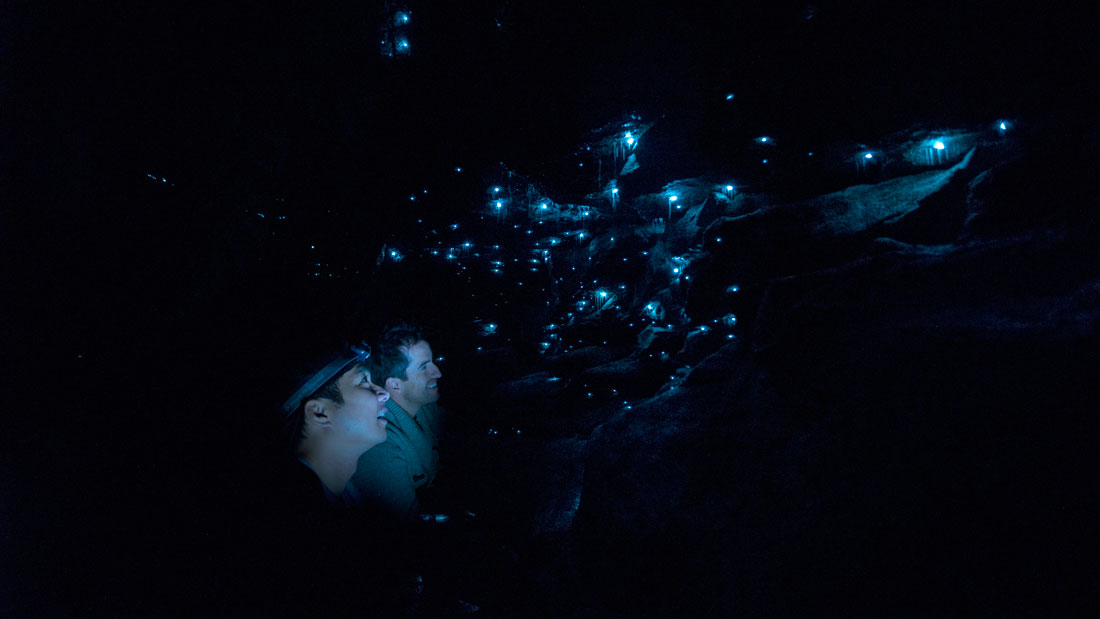 When & Where

Blue Mountains Glow Worm Tours - CHECK TICKETS FOR DRIVING DIRECTIONS
Bulgamatta Road
Berambing, NSW 2758
Australia

Saturday, 8 July 2017 from 6:00 pm to 7:00 pm (AEST)
Add to my calendar
Organiser
glowwormtours@gmail.com
0438 600 691