About this Event
Join us for the launch of Circuit's 'Sundown Summer Series' on the Hampton's.
Escape a year filled with challenges and fear, we take you to the harbour where we can all enjoy cocktails, gorgeous food, and great DJs accompanied by 'Saxtapes' to add that extra sexy element of live saxophone.
We will also be harbour hopping to find the best swimming spots where we can wash away our sins so please bring your towels. Some amazing drinks and food will be included in your ticket price, limited spots are available so we have allocated limited time to lock this in and everyone has a fair chance to get on board.
Departure: 4.00 pm sharp
Pick up from Rose Bay Wharf
Drop off at Darling Harbour
Can't wait to spend an amazing afternoon with you all, under the sun, but on top of the ocean.
'All For The Love...'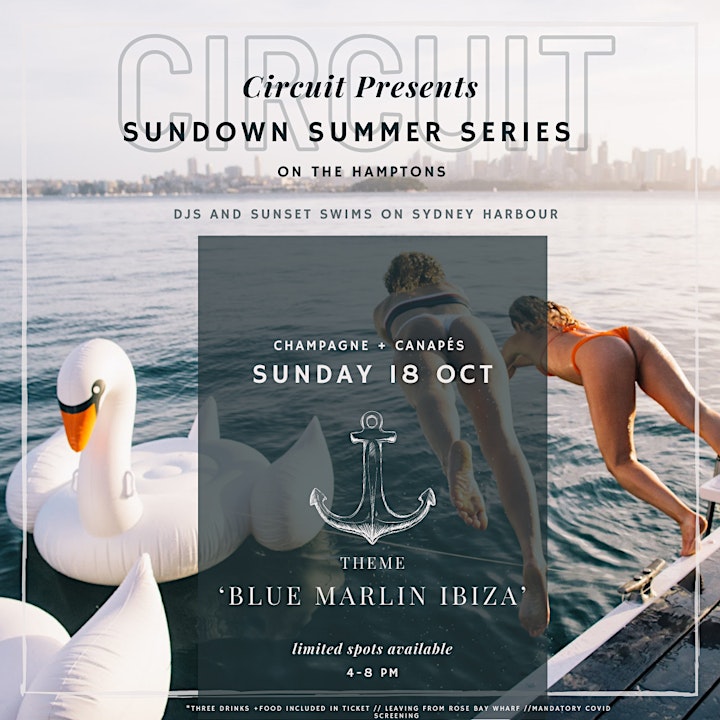 'Circuit is stoked to be partnered by the drink of the summer - 'Fellr'. The perfect drink for the summer as an alcoholic seltzer, born right here in Australia. Its all-natural, only 83 calories per drink, gluten-free, vegan friendly and is absolutely delicious with summer flavours!! Music in our ears, sun on our faces, friends on our arms - and cans in hand!!