Description
Half of all marine life has been lost in the last 40 years. If we don't make drastic changes, by 2050 there will be more plastic in the sea than fish.
Blue is a film about how the oceans are broken, and what can be done to fix them. Featuring passionate advocates for ocean preservation, the film tackles themes of habitat destruction, species loss and pollution. Filmed with stunning cinematography in the seas surrounding Australia, Indonesia, the Philippines and the US, Blue looks at how the very nature of the ocean is being altered.
Our ocean has been the guardian of life on earth. Now it is our turn to be guardians for the ocean.
~
Join us for this astounding and highly informative FREE evening of film and chocolate tasting

~



CHOCOLATE TASTING with BENNETTO
Bennetto is Vegan, organic, Fairtrade, Peruvian dark chocolate with a pure, subtle fruity taste. Committed to preserving the environment, and it tastes fantastic. Their chocolate is also carbon neutral! Trees are planted to offset all carbon emissions produced during the chocolate manufacturing process. One new tree is planted for every 1000 bars produced.
http://www.bennettonaturalfoods.com.au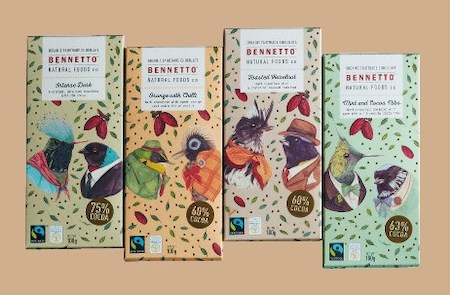 Program:
7.15pm: Doors open, free chocolate tasting
7.30pm: Free film screeening (70 min duration)
9pm: Eco products and desserts available for purchase

Getting there:
The community centre is 5 mins walk from Kings Cross train station
There is free on-street parking in surrounding streets.

Assessibility
Juanita Nielsen Community Centre is wheelchair accessible

Enquiries:
kjstaton@icloud.com
Subscribe to our Films For Change newsletter!
Follow Films For Change on FB

Thanks to our event sponsors for their generous support:

Juanita Nielsen Community Centre/ City Of Sydney

Bennetto Natural Foods co.