Description
We arrive at 9:30am for networking
Meeting starts at 10:00am
Introductions: During our introductions we introduce ourselves and our business, this particular meeting we're going to also share what we do to help manage or reduce stress in our lives & where we could improve.
Our Member in Bloom is Fran from Feng Shui Fran
Our guest speaker for October, Linda Wilson has spent many years looking for ways to break out of old habits, beliefs and stress. Whether being a daughter, sister, aunt, student, mum, corporate escapee, wife, practitioner, author, presenter, speaker and small business owner she has often had to wrestle herself forward when stuck in overwhelm, disconnection or disillusion.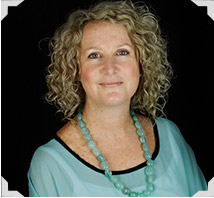 At times it has been an incredibly lonely journey with fear of being judged for somehow being 'less than' & Linda knows the sense of isolation as you wrangle yourself through your life. She now knows millions of incredible women worldwide are putting their truth, heart, brilliance and stories on hold because they are stagnating in stress and other emotions that no longer serve them.
Linda is passionate about is accelerating YOUR transformation, helping you understand you can be WHO you want and achieve WHAT you want and bring your unique gifts to the world - even when it is hard. Having discovered some tools and techniques, over 17 years experience has helped her clients overcome struggle in one of four areas – relationships, parenting, career or personal identity. If you're feeling stagnantion, blockages, feeling fed up and defeated, Linda has been there and knows how to break through!
Linda runs Cranbourne Family Chiropractic and Wellness Centre is a Complete care, Well-being and Pain management clinic with her husband Andrew. They have over 40 years combined experience and a desire to create a clinic that took into account every aspect of health, not only preventative management. The clinic has grown to incorporate a Wholistic focus on Wellness for the whole family.
Tea/coffee and morning tea are provided with Gluten Free catered for