Description
We arrive at approximately 6:30pm for networking and settling in, meeting starts at 7:00pm
7:00pm - we introduce ourselves in 60 seconds. Each month we have a different focus with our introductions, which is how we learn more about each other. May is about productivity so during our introductions we'll share insights into what we would love to STOP doing in our business & how it would help the bigger picture if someone else could do it for you!
My Name is:
My Business is:
Something I would love to stop doing in my business is:
7:30pm - Member in Bloom: Rondelle Douglas
8:15pm - "Positive Willpower"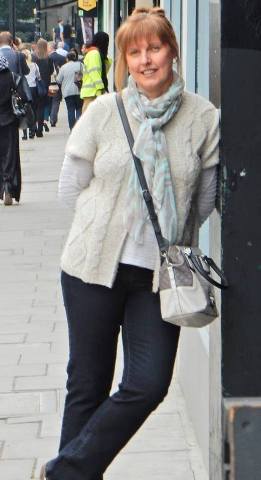 Dynamic, focused and caring will be some of the emotions that will surface when first meeting MS Ambassador Donna Bradley-Robinson. Donna's childhood dream came true joining the Victoria Police in 1990. Following episodes of unexplained sensory and visual disturbance for some years accumulated in a diagnosis of multiple sclerosis in 1994 at 29 years of age.

As shocking as this diagnosis was it also brought some relief answering the questions to many unexplained health issues such as sensory and visual disturbance episodes that date back to when Donna was 16 years old. It all fell into place. Initially gripped with fear and terror, in time, this incredible woman picked herself up, brushed herself off and decided the only way to go was educate herself and adopt the only attitude worth having – a positive one.

After a 20 year career with Victoria Police this proactive woman decided to reduce her work load and as a result her stress levels and closed the book on a successful career serving the public and entered a new chapter of her life by volunteering and fundraising to assist people living with the challenge of MS.
This amazing woman will astound you with her story telling ability, her zest for life and pro-active attitude and how she lives with the challenge of multiple sclerosis in her life.
The MS Ambassador Program is fortunate to have this delightful woman as part of our team who has an amazing ability to take her audiences on a journey of achievement and positive living.