Description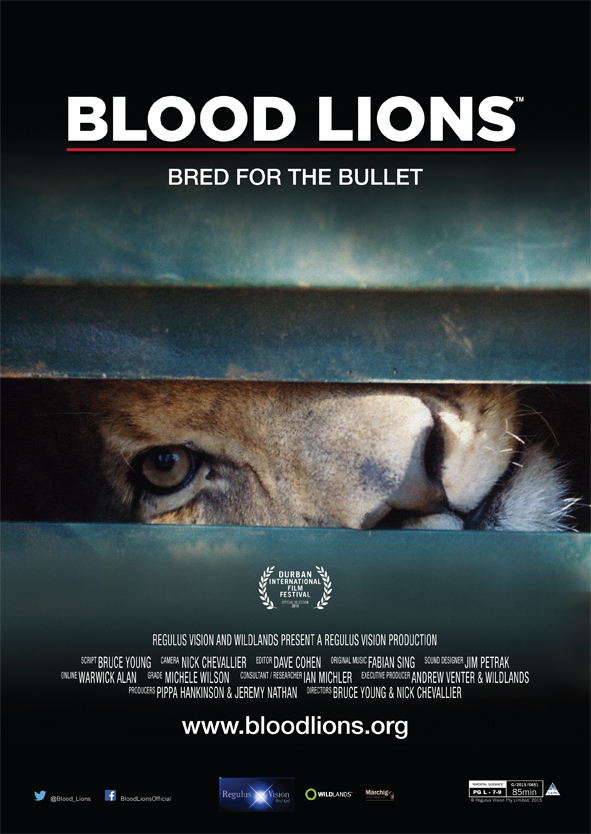 Jason Wood MP, Federal Member for La Trobe is proud to host this exslusive screening of the powerful investigative movie Blood Lions.
The industry of captive breeding and canned hunting is cruel and barbaric, taking cubs away from their mother a few days after birth and rented to "pay and play" tourist attractions where unwitting tourists and volunteers believe that they are assisting in raising orphaned cubs. The mothers are forced back into estrus, breeding machines to continue supplying the market. When cubs are too old for bottle feeding they are used in lion walking attractions, then when too old to handle are returned to the dispicable conditions of the breeders, sold online to hunters. Predators (and other animals) bred for the bullet.
This campaign has had global impact and I'm very proud to have worked with our Environment Minister, Greg Hunt to show that Australia will not tolerate this brutality. The ban was announced before the death of Cecil, the famous lion that was shot from American dentist, Walter Palmer.
The plight of keystone species, and our role in assisting on a global level is where Australia took a moral and ethical stand.
Please join me along with Leah Folloni, Animal Justice Party and Donalea Patman, Founder of For the Love of Wildlife who brought the issue of captive breeding and canned hunting to me when I was first in office.
There'll be a Q&A after the screening as I know, when you see this movie, you'll want to know more about what can you can do to help. We must continue to raise awareness and educate the public, our young gap year students, volunteers and tourists about this terrible industry.
The movie is confronting but not graphic.
https://www.youtube.com/watch?v=-T86GCjCpus