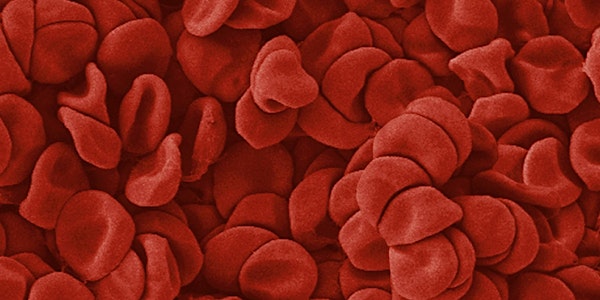 'Blood': A workshop at the University of Adelaide
Location
UNIVERSITY OF ADELAIDE
LOT 1207 North Terrace
Adelaide, SA 5000
Australia
This interdisciplinary workshop brings together scholars to examine the diverse histories of blood, from antiquity to the present day.
About this event
Blood flows through bodies, seeps outwards, transmits information across generations. Both as a product of bodies and as a symbol, blood has done significant work in the cultural imaginary. The blood that connects family – once marked by physical resemblance and now by DNA tests – has been critical to its boundaries, as well as to ideas of lineage and immortality. As an inherited quality, blood could be good, bringing noble qualities, or bad. For some eugenicists, blood was central to perfecting animals and humans. Early modern Europeans routinely consumed blood products, both human and animal; some sought its magical and life-giving properties for health and fortune. Modern medical practices reimagined blood; but blood transfusions and diseases remain significant to our interpretation of illness and its treatment – blood tests are a key mechanism of diagnosis, promising insight into the internal workings of the body. Menstrual blood in contrast was the taint of original sin; if its presentation on sheets could be used as a mark of ongoing chastity every month, it was also associated with woe and leaky, seepy bodies. Later, menstrual blood was marked by shame, something to be hidden, or 'women's business', not for public consumption. The significance of blood can also be seen in its magical qualities. Blood when presented on a murder weapon, or marking a crime scene, enables a certain horror, as well as ample forensic evidence for an investigator. Vampires and other blood-sucking creatures were and are a key literary device, suggestive of the ongoing relationship between blood, mortality and longevity. Blood as an art form does significant 'emotional work' in guiding audiences.
This workshop, organised by the ARC Centre of Excellence for the History of Emotions, brings together scholars from across disciplines to re-examine these diverse histories of blood, from antiquity to the present day. Tickets are available for the panel discussions at the University of Adelaide's North Terrace campus, and the event will be broadcast live over Zoom. Admission is free, though bookings are essential - please select your preferred ticketing option on the registration page.
Event details:
Date: 2 November 2020
Time: 9:15 am (registration from 8:45 am)
Location: Napier Building, University of Adelaide, North Terrace campus
Free admission
Due to Covid-19 restrictions the event will not be catered, however food and refreshments can be purchased on campus.