Soak in the sunshine, sand and sea and experience a deeply nurturing weekend of connection and bliss, on this women's yoga retreat.
About this event
Here's a chance to bliss out, soak in the beach vibes and re-charge your energy.
Experience 3 days of bliss and shift into a lighter, brighter version of you.
There's something magical that shifts deep inside us when we combine yoga and the beach. It gives us a chance to breathe in the serenity, calm and clarity while deepening your own yoga practice. Gift yourself this time and space to be nurtured and inspired.
Held in 'The Retreat' Beach Houses, you will have direct access to the breath-taking long stretches of sand and sea at Peregian Beach on the beautiful Sunshine Coast.
Embrace the beach vibes and infusion of light and healing workshops from a collaboration of talented facilitators.
Experience an evening of sound healing with Nic from Illuminic, and her crystal singing bowls. Bliss out in the magic of sunrise yoga on the beach, while soaking in the divine sounds of Natalie O'Brien singing light language. On Sunday, we conclude with Kayla from Karhi Collection guiding us in making our own intuitive mala beads with crystals to keep.
Being Grounded - Bliss & Beach Yoga Retreat is hosted by Ainsley Moden, the owner/operator of Being Grounded. Ainsley is a Brisbane based registered yoga teacher, massage & reiki therapist. She offers yoga and mindfulness classes, events and workshops for kids, adults and families. Ainsley is inspired by nature and loves to help women feel more connected, grounded and strong from the inside out.
Join Ainsley as she shares with you her passion for mindful living, all things yoga and healing in nature. Connect in through slow flowing and yin yoga practices, deep relaxation, mala making and mantras, sound healings and more. Enjoy time for self-reflection, relaxation and journaling, and the opportunity to expand with a deeper awareness of yourself through inquisitive discussion of yoga principles. Beginners to yoga are absolutely welcome.
The all-inclusive retreat includes:
All 3 full days and 2 nights accommodation, delicious catered meals and refreshments from 10am Friday to 4pm Sunday. Held at 'The Retreat' Beach Houses, Peregian Beach on the Sunshine Coast.
• Daily yoga on the beach for sunrise and sunset with Ainsley's intuitive yoga style including slow flow, yin yoga and meditation
• Crystal bowl sound healing with Nic from Illuminic
• Mindful beach walks
• Learn how to make deliciously healthy bliss balls
• Experience the divine sounds of Light Language with Natalie O'Brien
• Make your own crystal mala beads with Kayla from Karhi Collection
• Yoga workshops with Ainsley
• Delicious meals and refreshments to feel nourished from the inside out
• Plenty of time and space for self-reflection, relax, read and rest
The Full Details
• Accommodation options include Private room with your own ensuite, $1195, per person. Private room with shared ensuite, $1095 per person, or twin room accommodation $995 per person. Maximum of 10 spaces available.
• A deposit of $200 is required to hold your space. Payment plan offered by direct deposit with options for weekly, fortnightly or monthly payments. Full payment is required by 1 August 2021.
• Retreat begins at 10am Friday 27 August 2021 to 4pm on Sunday 29 August 2021.
• Price includes all meals, refreshments, beach house accommodation, and all yoga, workshops and activities, including the crystal mala beads too. How does it get any better than this!
• Cancellation policy in these uncertain times we promise to be reasonable and fair. Please get in touch with any concerns.
I can't wait to bliss out at the beach with you!
Have questions? Please email Ainsley@beinggrounded.com.au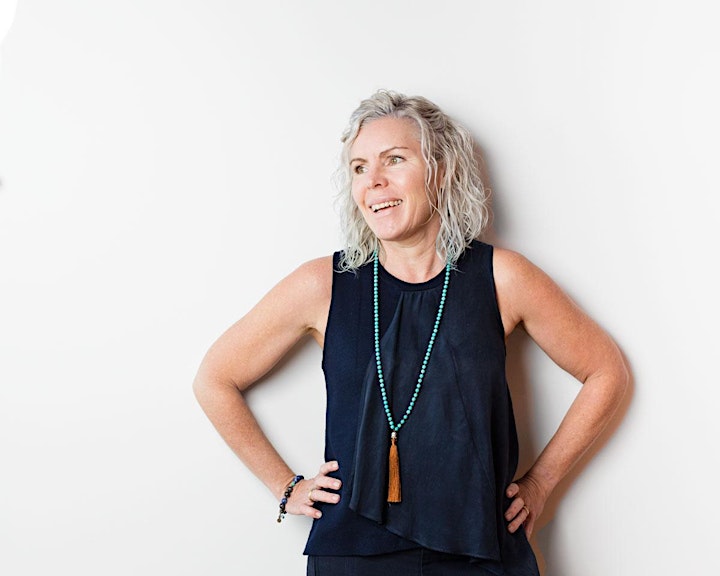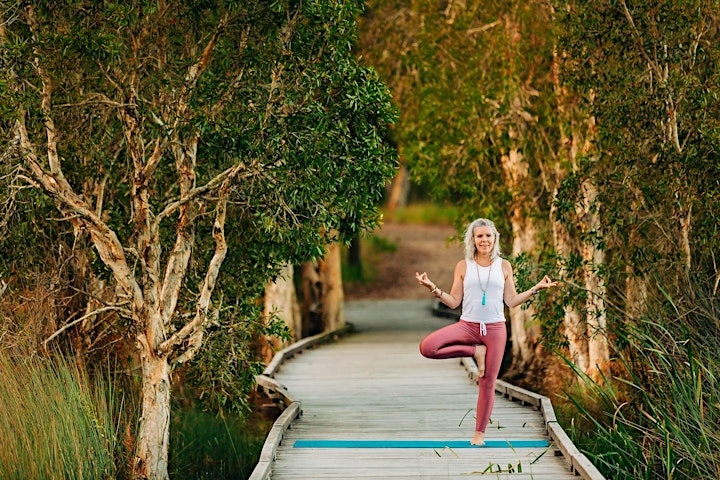 Organiser of Bliss & Beach Yoga Retreat