Description
This is a Small Business Festival event.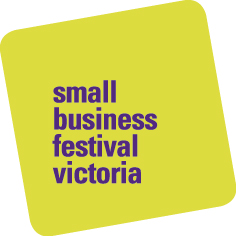 This practical and insightful session is a unique opportunity to learn how to combine the value of face to face and online networking to help grow your leads and nurture referrals in a fast paced, ever changing environment.
At a time when there is more pressure to network at business events AND get online, business owners need to know how to blend their online and offline efforts to get results!
This workshop will help you build on proven face-to-face networking principles and show you how to blend these with the most powerful professional networking platform in the world, LinkedIn.
LinkedIn does not replace the need to network face to face, it enhances and complements it. The concepts we will explore are much like face to face networking, but online.
You will have time to interact and discuss with others, how they network and share experience and knowledge to move your business forward.
This workshop has been designed and developed by two leading Melbourne business owners, Kerryn Powell, Your Time Matters, and Karen Hollenbach, Think Bespoke, who understand and value the role of networking to build relationships and grow your business.
You will walk away from this session with a much deeper understanding of:
How to network offline and online to get into more conversations that can convert to sales and business opportunities

Networking for sustainable business growth versus transactional selling

How to communicate and network with confidence and authenticity

The importance of relationships for referrals
This event is part of the Small Business Victoria Festival and is hosted by Your Time Matters and Think Bespoke.
Non refundable tickets.