Description
Black Dog Youth Mental Health Presentation is presented by Black Dog Institute. There are two topics to be presented:
1. Mental Fitness
It is a 30 minute presentation for high school students to learn the importance of mental fitness and practical ways to build their mental strength, flexibility and endurance to deal with challenges, take advantage of opportunities, and improve overall wellbeing.
2. Talking about metal illness - a young person's insights
It is a 30 minute presentation for high school students delivered by a presenter with a lived experience of mental illness, this presentation aims to increase mental health literacy, reduces stigma and promote help-seeking for young people. Youth presenters help to break down the barriers of stigma and misunderstanding surrounding mental illness by sharing their story of courage and hope. Through illustrations, facts and storytelling, students will learn what to look out for, how to have a conversation and where to go for support.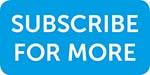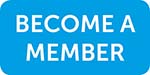 Photo and video consent information.
Inner West Council is strongly committed to ensuring people with a disability have equal opportunity to take part in local activities and have fair access to Council and community programs, services and resources. All Marrickville Library branches have step free entry, though please note there is no accessible toilet at Stanmore Library.