If you love all things food - including reading about it and talking about it - join us at December's BITE BOOK CLUB in Coffs Harbour
About this Event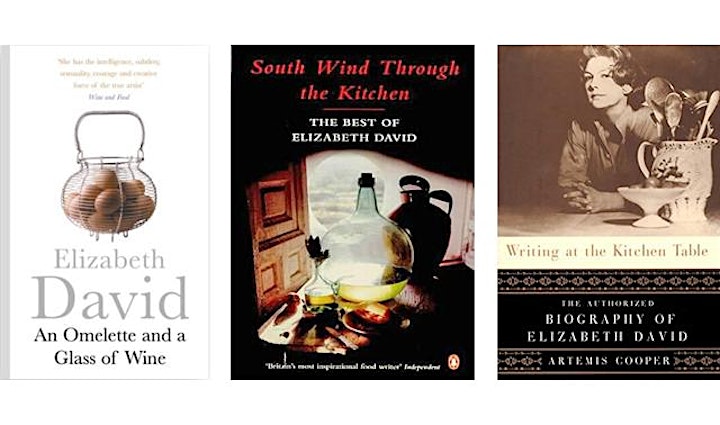 Love food and love eating it, reading about it and talking about it?Join our BITE BOOK CLUB for foodlovers in Coffs Harbour!
In January we're mixing it up. Instead of focusing on one book, we're focusing on a food writer – ELIZABETH DAVID.
Elizabeth was a prolific and passionate cook, diner, and bon vivant, and author of five cookbooks. However, most of her books are out of print and only available second hand.
Please choose any one of her three books above to use as a starting point to discuss this larger than life author. The third book is a biography about Elizabeth David.
There are several copies of each title available online, or you might have an old copy at home yourself.
• An Omelette And A Glass of Wine ISBN: 9781405918312
• South Wind Through the Kitchen: The Best of Elizabeth David ISBN: 9780140258783
• Writing at the Kitchen Table: The Authorized Biography of Elizabeth David by Artemis Cooper [e-book 9780571279777]
If you can't get hold of any of these titles, an online read about the author is a perfect alternative. There's also a British television drama, Elizabeth David: A Life in Recipes. It first aired on the BBC in January 2006.
Come and share your thoughts about a woman some have called "the original domestic goddess". See you there!
Please make a (FREE) booking as numbers are limited to 10.
• DATE: Saturday, JANUARY 16, 2021
• TIME: 11AM - approximately 1 hr discussion
• VENUE: DARK ARTS CAFE & BAR, Cox Lane, Coffs Harbour
If you have any questions, please contact awia@bitefoodtours.com
@bitebookclub