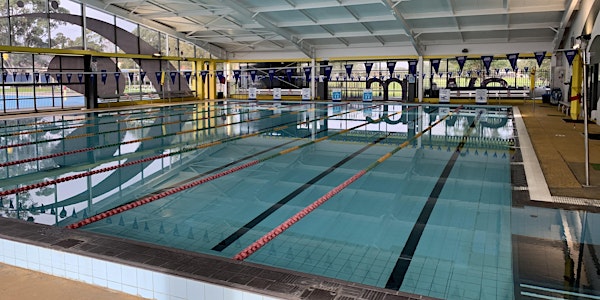 Birrong CBfit Aqua Aerobics - 10am Tuesday 30 November 2021
Sales Have Ended
Registrations are closed
Tickets for this section are no longer available.
Sales Have Ended
Registrations are closed
Tickets for this section are no longer available.
CBfit Birrong Aqua Aerobics - 10am Tuesday 30 November 2021
About this event
RE-OPENING FAQs (from 11 October)
Do I have to be vaccinated (double or single) to enter?
As per the most recent Public Health Order, yes, you must be doubled vaccinated to enter our facilities.
Do I need proof of my vaccination status?
Yes, you will need to show your vaccination certificate upon entry. It can be in the form of:
• Smart phone wallet
• Medicare Express Plus App
• Physical print out from your My Gov account.
Can groups/families enter? What if some are not vaccinated?
Children (16yrs or under) may enter as long as they are accompanied by a vaccinated adult.
Are you accepting cash payments?
While we prefer cashless transactions, we are accepting cash.
Is the kiosk open?
Yes.
Can spectators come in?
Yes, we are now allowing spectators in our facilities, however, they must have a booking.
Is Group Fitness back?
Yes – at Canterbury. Max Parker CBfit will return on November 1. Check the website (cb.city/groupfitness).
There is also a new aqua aerobics timetable available which offers classes across all 4 sites.
How far in advance do bookings open for swimming and Group Fitness?
25hrs in advance.
Are masks mandatory?
Masks are still mandatory whilst inside (eg. Canterbury gym, indoor pools). Masks are not mandatory outside (outdoor pools, entering facilities).
Can I shower/change at the facility?
Yes. Our changerooms, toilets and showers are open.
Can I book for more than 1 hour slot?
You can, however, you will need to vacate the facility at the end the hour, regardless of whether you have booked the following hour.
Have you/when will you re-activated my visit pass/membership?
All visit passes and memberships are being taken off hold on Monday 18 October. This means your first direct debit date will be Friday 22 October. If you wish to continue the suspension of your membership, there is a simple Suspension form to fill in, plus a $15 admin fee.
Can I lap swim during a rec session/booking?
We encourage you to lap swim during the lap swimming sessions. If you choose to lap swim during a recreational session, other customers may be in your lane and they may be splashing/playing while you are trying to swim laps, and this may cause disruption to you.
When is learn to swim/swim school starting back?
Learn to Swim/Swim School will be starting back very soon!
Please refer all members and tricky questions to the Public Health Order (PHO) – that is the source of our information and decision making.
Organiser of Birrong CBfit Aqua Aerobics - 10am Tuesday 30 November 2021