Attention Citizen Scientists! We need your help. Join QTFN & world class experts to record birds at our Koala Crossing Nature Refuge.
About this event
Join us for our next Citizens For Refuge Ecology Camp (C4RE) on the 23rd and 24th October as we aim to record the diversity of bird life at Koala Crossing.
Why not come roll out your swag under a canopy of stars and help Queensland Trust for Nature build a better understanding of biodiversity values in our state's AMAZING Nature Refuge network.
This year we are surveying Koala Crossing, a conservation property near Peak Crossing, in South East Queensland.
Experts to novices, students to elders, families to lone wolves, everyone is welcome.
Activities include guided bird surveys, bioacoustic monitoring, identification workshops, hikes and walks, all topped off with dinner around the fire.
Citizens for Refuge Ecology (C4RE)
Citizens for Refuge Ecology aims to utilize the power of citizen science to inform conservation activities on Private Nature Refuges throughout Queensland.
Each year we run a series of four camps focusing on a diverse range of organisms from Birds, Mammals, Invertebrates, and Plants.
What is Bird Bivouac?
Bird Bivouac is a one night, two-day bird survey focussed on learning about the diversity of birds on this year's focal property, QTFN's Koala Crossing (directions and facilities outlined below). We will rotate through a set of guided activities led by QTFN and experts in the field.
By attending this event you will:
• Participate in a series of hands-on activities led by experts in their field on the diversity of birds on our focal reserve.
• Have all meals provided in a beautiful rural setting where you can focus on relaxing and getting the most out of your time in the bush.
• Contribute to a year-long program to build a better understanding of biological values on the reserve, which in turn will help guide its conservation management in the future.
Key Activities:
• Learn to Identify and monitor birds,
• Take part in early morning bird surveys
• Bio Acoustic surveys targeting Glossy Black Cockatoo
• Searching for the Critically Endangered Fassifern Blind Snake
• Camera trap survey and analysis
• Nest box camera analysis
• Spotlighting
• Eat yummy food and yarn around the fire
• A detailed activity schedule will be sent out closer to the event date.
Facilities at Koala Crossing Nature Refuge
• Outdoor shower and toilet
• Lawned area for camping
• Fridge for storing your own special food or beverages.
• Open campfire with seating
• A range of surveying and collection materials including binoculars, field guides, bioacoustic recorders, nest box camera, and spotlights.
Limited transport is available from The University of Queensland, St Lucia
What you need to bring:
• Camping kit (tent, bedding, cup, plate, bowl and cutlery) (We have some gear to loan if you need!)
• Sturdy walking shoes, preferably hiking boots or sneakers
• Long sleeved shirt, hat, long pants, and sunscreen
• Any beverages (alcoholic or non-alcoholic) you may want to consume after surveys
• Any specialty equipment you may want to use for your surveys or to show other attendees
IMPORTANT!
Please keep an eye out for the JotForm link in your eventbrite confirmation email. We will use the information collected there for catering purposes and to ensure everyone has a fantastic weekend.
See the video below from our last camp, Mammal Muster: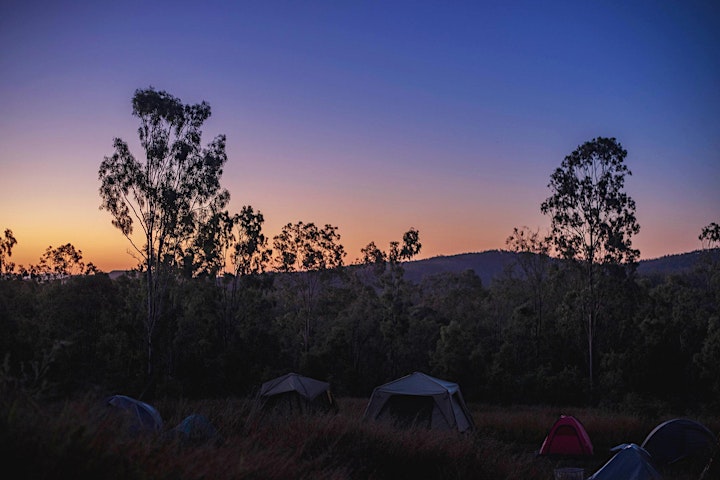 Organiser of Bird Bivouac