Biophilia and Deep Connections to Place: Design that Matters
About this event
The Live+Smart Research Laboratory at the School of Architecture & Built Environment, Deakin University invites you to join this free online masterclass "Biophilia and Deep Connections to Place: Design that Matters".
The event includes a public lecture by Associate Professor Dr Phillip B. Roös, followed by keynote presentations and a panel discussion including Jefa Greenaway (Greenaway Architects), Nick Griffin (McGregor Coxall) and Eduard Ross (Grimshaw). Presentations and panel discussions include how biophilic design can be applied to community facilities at an early stage of the planning and design process. The case study of the new Hobsons Bay Wetland Centre will be used as an exemplar of integral design and planning. 'Biophilia and Deep Connections to Place' will review Indigenous Design, Landscape Design and Architectural Design that supports our innate affiliation to the natural world and the land.
Moderated by Deakin Scholar Lana Van Galen, the panel discussions highlight how co-design between the Hobsons Bay City Councill, the Hobsons Bay Wetland Centre Committee and key stakeholders from the initiation stage of the project can result in a 'Design that Matters'.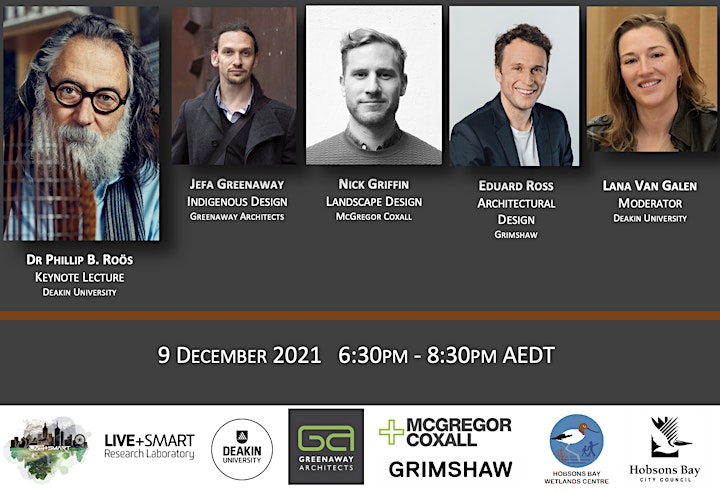 Organiser of BIOPHILIA AND DEEP CONNECTIONS TO PLACE: DESIGN THAT MATTERS