Location
Melbourne Convention and Exhibition Centre (MCEC)
1 Convention Centre Place
South Wharf, VIC 3006
Australia
Australia's most prestigious free public science event is back for 2022. Don't miss out.
About this event
Dr Natalia Trayanova
Engineering Your Heart's Health
Precision medicine is envisioned to provide therapy tailored to each patient. The rapidly increasing ability to capture extensive patient data, coupled with machine learning, a powerful tool for processing massive amounts of data and identifying correlations in it, is a pathway to achieving this vision. A different pathway towards precision medicine is the increasing ability to encode known physics laws and physiology knowledge within mathematical equations and to adapt such models to represent the behaviour of a specific patient
Wouldn't it be great to have a digital representation of ourselves that allows doctors to simulate our personal medical history and health conditions using relationships learned both from data and from biophysics knowledge? That virtual replica of ourselves would integrate data-driven machine learning and multi-scale physics-based modelling to continuously update itself as our health condition changes and more information about our interaction with the environment is acquired. These digital twins would forecast the trajectory of the patient's disease, estimate risk of adverse events, and predict treatment response so that the potential outcome would inform treatment decision.
This Oration explores the synergies that have been achieved between machine learning and mechanistic physics-based heart models towards enabling precision medicine in cardiology. It showcases how machine learning and multi-scale cardiac modelling complement each other in engineering your heart's health. A highlight is the robust prediction of sudden cardiac death risk in different heart diseases. Another application of the heart digital twin technology is illustrated by the development of a precise treatment for patients suffering from irregular heartbeats. This application prevents future re-hospitalisations and repeat procedures, shifting the treatment selection from being based on the state of the patient today to optimising the state of the patient tomorrow. The future of engineering in medicine is bright.
Tuesday, 12 July 2022, 6.00pm – 7.30pm
Plenary 1, Melbourne Convention and Exhibition Centre,1 Convention Centre Place, South Wharf, Melbourne
About Dr Natalia Trayanova
Dr. Trayanova is the Murray B Sachs Professor in the Department of Biomedical Engineering at Johns Hopkins University and a Professor of Medicine at the Johns Hopkins School of Medicine. She directs the Alliance for Cardiovascular Diagnostic and Treatment Innovation, a research institute with faculty from Medicine, Biomedical Engineering, Radiology, and Applied Math, aimed at applying predictive data-driven approaches, computational modelling, and innovations in cardiac imaging to the diagnosis and treatment of cardiovascular disease. Using a personalized simulation approach, Prof. Trayanova has developed new methods for predicting risk of cardiac arrest and improving the accuracy of atrial and ventricular catheter ablation therapies. Through her first-of-their-kind personalized virtual hearts, she is pioneering advances in personalized medicine for patients with cardiovascular disease, which promise to profoundly influence clinical decision-making and the delivery of patient care. She is currently conducting FDA-approved clinical trial in simulation-driven treatment for cardiac arrhythmias.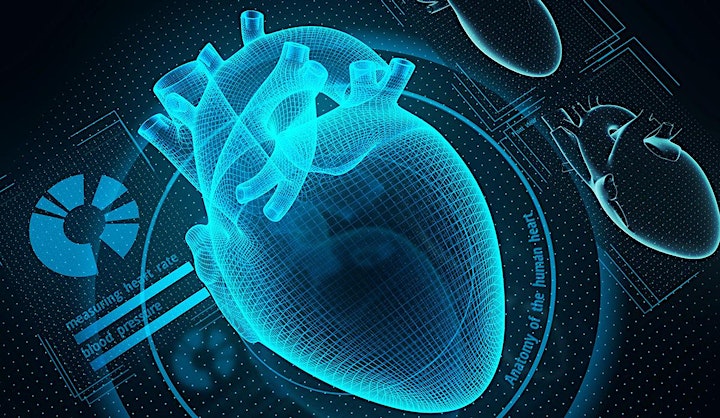 Johns Hopkins University
The Johns Hopkins University's Whiting School of Engineering is a leading school of engineering and home to the top-ranked biomedical engineering department in the United States. Its strength derives from its commitment to cross-disciplinary collaboration, and nowhere is this expressed more clearly than in the Department of Biomedical Engineering, which is based in both the Whiting School and in Johns Hopkins' world renowned School of Medicine. Dr. Trayanova's work exemplifies this cross-disciplinary structure, which allows her to partner with clinicians in cardiology and makes it possible for her to bring her innovations from bench (or computer) to bedside, directly improving people's lives.
Visit the Graeme Clark Oration website to learn more about the 2022 and past orations.