BIO October Event - Meet people, learn something, network
We're chatting about the Australian property market, while we mingle with new people, nibble on some tasty bites and enjoy a drink or two.
About this Event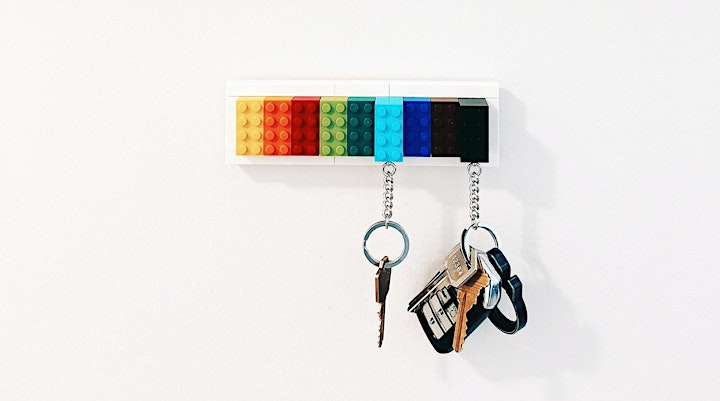 HERE'S WHAT WE'RE TALKING ABOUT THIS MONTH
The Australian Property Market Today: Trends, Taxes and Traction
A panel discussion
Moderated by the incredible Nadine Blayney, our panel discussion on the Property Market will be one worth listening to. Property Expert Chris Gray will be joined on stage by Melanie Cunliffe, a leading Mortgage Strategist and Finance Broker - as they field questions by Nadine on the Australian property market and trends worth keeping an eye on.
WHAT WE'LL BE COVERING
Did COVID-19 have much of an affect on the property market and if so where?
Are we likely to see a crash in the future like so many economists predicted?
What should I be buying and what should I be selling?
Is property going to continue to grow?
Should I buy a home or an investment property?
More......
How it all works...
HERE AT BIO, WE DO NETWORKING A LITTLE DIFFERENTLY
You don't have to own your own business (but it's cool if you do) or be an entrepreneur, you just need to be open to meeting new people, listening to their tales, connecting differently and sharing ideas.
We're not leeches… so our members are not about sucking the business (or life) out of you. We work together to help our members solve problems, build their businesses, further their careers or develop themselves. We give people a platform to tell their story and make valuable connections.
We hold monthly events for our members, and if you would like to come along - meet new people and give us a whirl then come along and join us to see what all the fuss is about.
Talking's great, but sometimes so is listening. To make sure each BIO event is interesting, we introduce you to our host for the night. This person will take us on a journey throughout the meet-up and talk briefly on a trending subject that sparks interest. From wine-makers to corporate giants we've cherry picked topics that are relevant to all businesses - from retaining your talent to the ever looming robots and AI tech, there's a little something for everyone. This month... it's The Australian Property Market.
Scroll down for more event details...
Who's on the panel?

Meet Nadine Blayney
Head Of Content at ausbiztv
In her own words...
I'm a strategically-minded, well-respected news executive with 20 years of experience. I'm passionate about business and finance news, and have expertise in Australian and global companies and markets, macroeconomic trends and investment themes.
I'm a content creator. I leverage communication, writing, and research skills with impeccable editorial judgment and strong corporate, finance and government relationships to develop and deliver informative news which captivates audiences.
I am a team leader. I proactively build and manage high performing teams to deliver compelling outcomes, within budget and stringent deadlines, and amongst competing demands.
I drive transformation. I'm an early adopter of corporate and technological trends which affect the delivery and consumption of content and result in increased viewership and channel promotion.
Check out Nadine in action: WATCH HERE

Meet Chris Gray
Property Expert - Your Empire Buyers Agents, Renovators and Property Management
In his own words...
As an investment property expert, I teach people how to create wealth and improve their work/life balance through investment property. Many people work hard to pay off their home, or perhaps have just one investment property. I seek to change conventional thinking—and to teach people how to better leverage their income & equity to provide cash flow for their lifestyle. My strategies are easy-to-understand, but incredibly powerful and life-changing for anyone willing to take action. For instance, instead of working overtime, how about leveraging your equity to buy an investment property, and using the rental income to supplement your working income? You could then buy another investment property and switch to part-time work.
My expertise has come from a mix of experience. I am a professional investor, qualified accountant, buyers' agent & mortgage broker, all of which have contributed to my success in property. But more importantly, I am passionate and have funded my own lifestyle with investment property income for over 15 years. I began property investing at 22 with only $35,000, & turned that into a $3.5m portfolio in less than 9 years. This allowed me to retire from full time work at 31. My portfolio is now in excess of $15m & continues to grow.
I am also the CEO of Your Empire, an independent property consultancy that builds investment property portfolios for time-poor professionals. In my earlier days, I personally taught clients how to create wealth & lifestyle options through investment property. I now better leverage my time by providing advice & strategies regularly through my TV appearances, keynote speaking, my books & the general media. You can also see me at 6.30pm Monday nights hosting Your Property Empire on Sky News Business Channel.

Meet Melanie Cunliffe
Founder and Owner, Indigo Finance | Expert Lending Adviser | Leading Mortgage and Finance Broker | Lending Strategist
In her own words...
Looking back, I have always had an entrepreneurial spirit and I realise now that I was destined to run my own business. At only 12 years of age, I was already dabbling with ventures of all sorts! As the years went by, my interest shifted to professional services and the concept of creating amazing EXPERIENCES for people.
In 2005, I made the move to Australia from the UK and it is here that I was introduced to the Mortgage industry. I explored many areas of the business and worked in various capacities before recognising a niche in personalising the right lending to a client's individual needs, rather than just the latest product or industry trend. I created Indigo Finance to offer this hands-on, TAILORED AND HOLISTIC APPROACH to mortgage and finance broking.
Today I focus on creating exceptional experiences in the mortgage world. I specialise in assisting people with their lending and banking strategies – from buying a home or seeking finance for an investment to restructuring and refinancing. Rather than focus on delivering a single outcome, I turn my expertise into an EXCEPTIONAL longer-term experience for my clients.
My MISSION is to make financing a simple and stress-free JOURNEY by taking our clients through a unique five-step process to ensure success.
One of my key passions is also working with small business owners where it is so important that lending is structured correctly to also allow them the freedom to make their business FLOURISH.

THE EVENT DETAILS
WHAT TO BRING
Just yourself!
WHAT TO WEAR
Business casual. You do you.
A LITTLE MORE...
From the people you meet to the nibbles you nibble, at BIO we're big into the little details. We are fanatical about all the facets that come together to make a brilliant meet up, because if you feel at home - you're more likely to be yourself.
We've ditched swapping business cards* and traded it for learning about people behind the Titles, because we're all about the journey. And the stories along the way. We've found the conversation is a lot more interesting that way.
*sometimes, if we're in the mood, we may actually swap business cards.
WHAT DOES THIS MEAN?
> Be yourself, you're you - not your Company
> Keep the chat interesting
> We don't use name tags, because, well… just ask!
We can't wait to see you there.
Jon + Franky