BIO November Event - Meet people, learn something, network
About this Event

HERE AT BIO, WE DO NETWORKING A LITTLE DIFFERENTLY
You don't have to own your own business (but it's cool if you do) or be an entrepreneur, you just need to be open to meeting new people, listening to their tales, connecting differently and sharing ideas.
We're not leeches… so our members are not about sucking the business (or life) out of you. We work together to help our members solve problems, build their businesses, further their careers or develop themselves. We give people a platform to tell their story and make valuable connections.
We hold monthly events for our members, and if you would like to come along - meet new people and give us a whirl then join us in October to see what all the fuss is about.

OKAY, HERE'S HOW IT WORKS
Talking's great, but sometimes so is listening. To make sure each BIO event is interesting, we introduce you to our host for the night. This person will take us on a journey throughout the meet-up and talk briefly on a trending subject that sparks interest. From wine-makers to corporate giants we've cherry picked topics that are relevant to all businesses - from retaining your talent to the ever looming robots and AI tech, there's a little something for everyone.
WHAT WE'RE TALKING ABOUT
Healthy Mind & Body - and why that actually matters.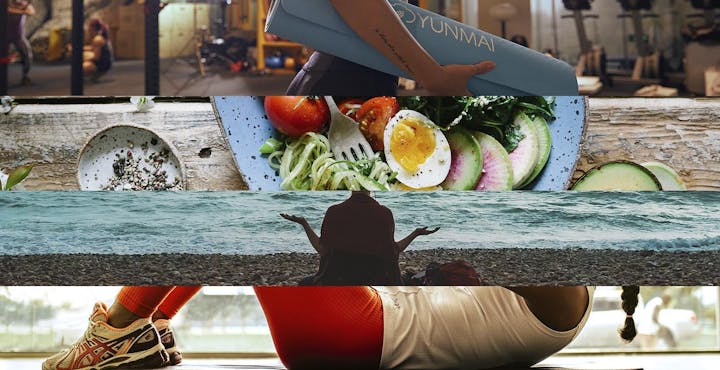 BIO... THE STORY OF ACTUAL FITNESS
It's personal, training.
We don't believe wellness is a one-size-fits-all formula. No two people are the same, so no two programs are the same. Our qualified trainers will design an individual program to help you achieve your health and fitness goals more quickly.
We are here to really help and support you all the way. We're not just fitness trainers. We're your personal coach, mentor, motivator, and teacher. Consider us your personal support crew.

SO, WHAT ARE WE TALKING ABOUT?
Michael will be talking us through the benefits of a healthy body, mind and soul. From busting myths to chatting on the importance of routine, we'll look at what can help everyone to feel and function a little better.
Don't worry - it isn't a lecture and there will be good food and wine for you to get stuck into as you mingle. But in an era where stress levels and anxiety are on the rise - we are big believer in the fact that it is important to take care of yourself. In every way.
THE DETAILS
WHAT TO BRING
Just yourself!
WHAT TO WEAR
Business casual. You do you.
A LITTLE MORE...
From the people you meet to the nibbles you nibble, at BIO we're big into the little details. We are fanatical about all the facets that come together to make a brilliant meet up, because if you feel at home - you're more likely to be yourself.
We've ditched swapping business cards* and traded it for learning about people behind the Titles, because we're all about the journey. And the stories along the way. We've found the conversation is a lot more interesting that way.
*sometimes, if we're in the mood, we may actually swap business cards.
WHAT DOES THIS MEAN?
> Be yourself, you're you - not your Company
> Keep the chat interesting
> We don't use name tags, because, well… just ask!
We can't wait to see you there.
Jon + Franky