BIO May Event - Meet people, learn something, network
We're hosting a taste sensation evening, while we meet new people and mingle, nibble on some tasty bites and enjoy a battle of two greats.
About this event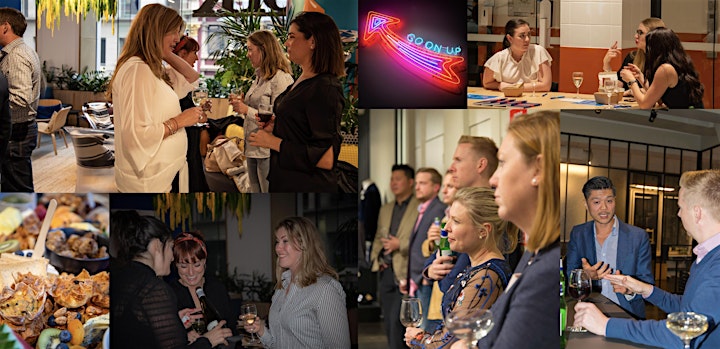 THIS MONTH IT'S A TASTE SENSATION
Mingle & Meet New People Over Delicious Drinks & Scrumptious Nibbles
Here at BIO we like to shake things up, and so off the back of our interactive panel event last month, we are hosting an immersive sensory experience. And we can't wait.
Pairing together two legends in the beverage game, you will be tasting the best of alcoholic and non-alcoholic libations, accompanied by scrumptious Mediterranean nibbles served up by the inviting and cosy Vini Divini. This wine bar, nestled in the heart of Sydney's CBD, is specifically designed around community; breaking bread over new conversations and building relationships with friends and family - could you think of a more perfect place to come together and spark new ideas? We couldn't, so snag yourself a ticket we'll see you there.
Pommery Vs Lyres | Or just a delicious tasting of the two...
To alcohol or not to alcohol? That is the question. Whether you're pregnant, on a cleanse, or simply not a drinker - the fact is that for years the alcohol-free options have been pretty bleak. I mean, how many lemon lime bitters is too many lemon lime bitters?
The answer is always two.
Enter Lyre's.
The company who said enough is enough. Let's serve the people what they deserve, a darn good drink, sans alcohol. A collective thirst quenching sigh could be heard across Australia and just like that a global sensation was born.
We'll cheers to that.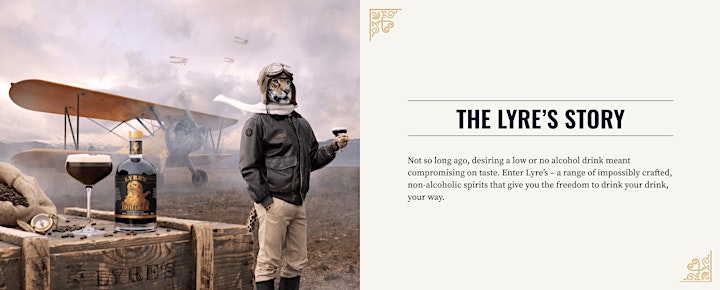 Launched in Australia in July 2019, Lyre's Non-Alcoholic Spirits is a range of 13 alcohol-free classic spirits and three recently launched pre-mixed RTDs.
Inspired in 2017 by Mark Livings, he saw the challenges of balancing a professional life as MD of a successful business with the need to stay social at the same time. This was a broader trend he recognised and saw in his team, especially when the no or low alcohol drink options always involved a compromise. He asked the question–how can we all stay social, without compromising taste?
Lyre's was created so social people looking for more mindful options could still enjoy a sophisticated drink. With Lyre's, any bartender or at home drinker can transform the rich world of mixed drinks and cocktails into low or non-alcoholic versions. By reaching for a Lyre's, you have the building blocks of many of the world's favourite drinks or your own creation.

Lyre's is crafted using all-natural essences, extracts and distillates to match the aroma, taste and appearance of the traditional spirit, without using alcohol as a base. The finest all-natural essences extracts and distillates from around the globe are blended with Lyre's very own proprietary non-alcoholic base liquid.
Now with a global footprint in over 40 countries, Lyre's continues to drive non-alcoholic category growth. The trend towards more mindful drinking is becoming the norm, and 'Dry Jan' and 'Feb Fast' seem to be merging into one long alcohol-free period for some consumers. With the moderation movement sweeping across key global markets, increased demand for sophisticated adult-beverage alternatives like the Lyre's range has been observed also in all geographies, underlining the trend is both disruptive, and global.
Lyre's is also now the most decorated non-alcoholic spirit brand globally, receiving 11 medals at the 2020 San Diego International Wine & Spirits Challenge and 10 awards at the 2020 San Francisco World Spirits Competition. The collection was also honoured at the 2019 SommCon's Concours d'Spirits competition presented by Somm Journal, where Aperitif Rosso received a double gold when tasted against its alcoholic counterparts.

Madame Pommery, the creative genius
In 1858, Madame Pommery took over as head of Pommery & Greno after the death of her husband. She based the expansion of her House on the creation of wines unlike any others, with one constant demand: quality pushed to the extreme. Well aware of how important the grapes' origin was to the quality of her wines, over the years she built a collection of the finest vineyards in all of Champagne.
Creator of Brut in 1874
In matters of taste she was ahead of her time. It was she who created Pommery Nature in 1874, the first brut champagne to meet with commercial success, thereby breaking with the tradition of very sweet wine. A woman in a man's world, she imprinted her personality on her champagnes. The purity and the finesse of Pommery wines perpetuate this legacy.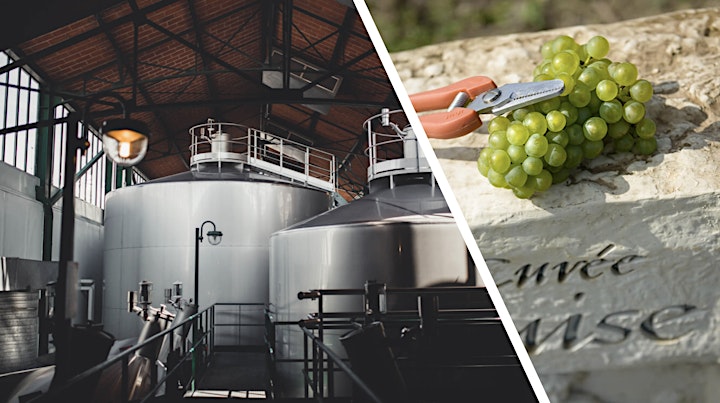 The magic of grapes
The qualitative pyramid
The variety of grapes used in our champagnes, the quality of the annual harvest, the selection of vintages for blends, the time spent ageing in the cellar... so many parameters and so much care add nuance to the flavours. Pommery operates according to a foundational principle: the selection of vintages that make up the blend, fused and aged over a long period of time in the cellar—and not the dosage—must be the source of the wines' distinctive characteristics.
Brut Royal blends together nearly forty different Champagne vintages. Millésimé is made from seven 100% grands crus. Cuvée Louise, the most refined vintage, is a blend of three of the most delicate grands crus.

Our host for the evening
Come and make yourself at home, at Vini Divini
At a time when people are craving connection and overseas holidays have been put on hold, Vini Divini Wine Lab is bringing people together to celebrate the simple pleasures, spark conversations and transport oneself to the sweet life – 'la dolce vita' – in this cosy Mediterranean wine bar.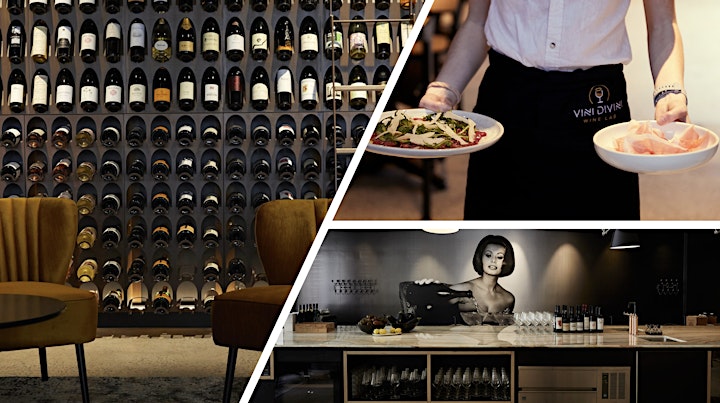 Close relationships with friends and family, and the interactions one has in a community, are central to the Mediterranean lifestyle – and this was very important to our concept.
At the heart of Vini Divini is a large central bar, reminiscent of a large kitchen bench in your home, where our owner, Philippe Gilbert, personally brings people together to laugh, pour wine, break bread and share stories or ideas.
So come join us for the evening, meet new people and break bread.
How it all works...
HERE AT BIO, WE DO NETWORKING A LITTLE DIFFERENTLY
You don't have to own your own business (but it's cool if you do) or be an entrepreneur, you just need to be open to meeting new people, listening to their tales, connecting differently and sharing ideas.
We're not leeches… so our members are not about sucking the business (or life) out of you. We work together to help our members solve problems, build their businesses, further their careers or develop themselves. We give people a platform to tell their story and make valuable connections.
We hold monthly events for our members, and if you would like to come along - meet new people and give us a whirl then come along and join us to see what all the fuss is about.
Talking's great, but sometimes so is listening. To make sure each BIO event is interesting, we introduce you to our host for the night. This person will take us on a journey throughout the meet-up and talk briefly on a trending subject that sparks interest. From wine-makers to corporate giants we've cherry picked topics that are relevant to all businesses - from retaining your talent to the ever looming robots and AI tech, there's a little something for everyone.
Scroll down for more event details...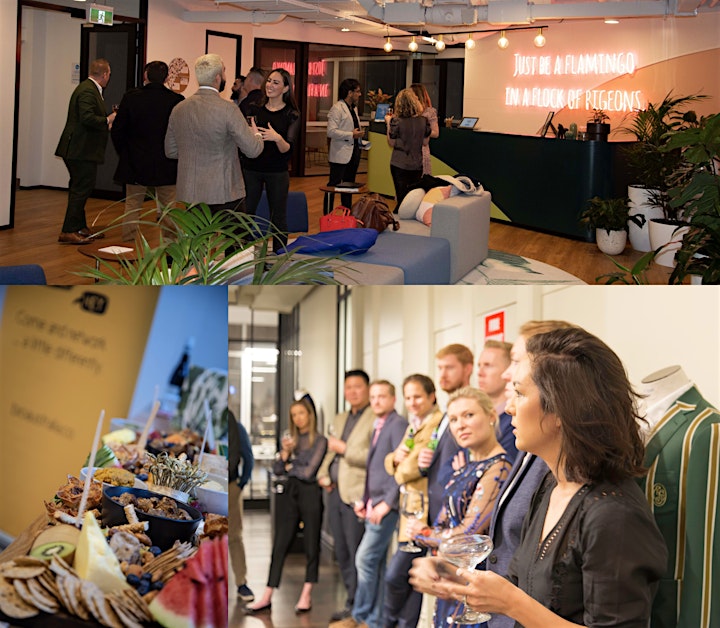 THE EVENT DETAILS
WHAT TO BRING
Just yourself!
WHAT TO WEAR
Business casual. You do you.
A LITTLE MORE...
From the people you meet to the nibbles you nibble, at BIO we're big into the little details. We are fanatical about all the facets that come together to make a brilliant meet up, because if you feel at home - you're more likely to be yourself.
We've ditched swapping business cards* and traded it for learning about people behind the Titles, because we're all about the journey. And the stories along the way. We've found the conversation is a lot more interesting that way.
*sometimes, if we're in the mood, we may actually swap business cards.
WHAT DOES THIS MEAN?
> Be yourself, you're you - not your Company
> Keep the chat interesting
> We don't use name tags, because, well… just ask!
We can't wait to see you there.
Jon + Franky

Organiser of BIO May Event - Meet people, learn something, network