BIO August Event - Meet people, learn something, network
About this Event
HERE AT BIO, WE DO NETWORKING A LITTLE DIFFERENTLY
You don't have to own your own business (but it's cool if you do) or be an entrepreneur, you just need to be open to meeting new people, listening to their tales, connecting differently and sharing ideas.
We're not leeches… so our members are not about sucking the business (or life) out of you. We work together to help our members solve problems, build their businesses, further their careers or develop themselves. We give people a platform to tell their story and make valuable connections.
We hold monthly events for our members, and if you would like to come along - meet new people and give us a whirl then come along and join us to see what all the fuss is about.
OKAY, HERE'S HOW IT WORKS
Talking's great, but sometimes so is listening. To make sure each BIO event is interesting, we introduce you to our host for the night. This person will take us on a journey throughout the meet-up and talk briefly on a trending subject that sparks interest. From wine-makers to corporate giants we've cherry picked topics that are relevant to all businesses - from retaining your talent to the ever looming robots and AI tech, there's a little something for everyone.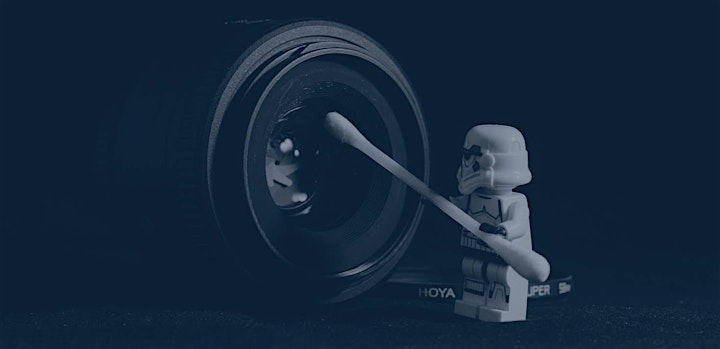 HERE'S WHAT WE'RE TALKING ABOUT THIS MONTH
HOW TO LEVERAGE VIDEO DURING COVID
Video is more important than ever in today's pandemic times and this month we've brought in BIO member Cristian Trujillo to tell us all about it, afterall he is Sydney's authority in top notch video strategy.
With an abrupt shift to remote culture amid unprecedented times, work life suddenly looks drastically different for many people. In our new and constantly evolving situation, video has been thrust to centre stage as a solution to every problem - with people scrambling to implement video to keep themselves relevant. We're hitting pause (just for a moment) and sharing some valuable lessons on how to do it the right way - with purpose, poise and precision.
WHAT WE'LL BE COVERING
The importance of video during Covid-19
The do's and don'ts of producing your own videos
How to write valuable content for video
Tips to film your own videos
How to present in front of the camera
THE STORY OF OUR SPEAKER
Meet Cristian Trujillo - Videographer, Lecturer, Trainer, Speaker and Coach
Cristian is an engineer born in Chile. He arrived in Australia in 2007 with a 4-month student visa, no English and no contacts. Before coming to Australia, Cristian completed a double bachelor degree in Business Management and Computer Science and developed a career at PwC as a business consultant and information security specialist.
In Australia, he worked cleaning toilets and delivering milk for 6 months until he could learn the language, after which time he found a freelance job as a junior video editor at UnseenTV (online TV channel in Sydney) where over 3 years he mastered the skills of editing, filming, production and directing, becoming head of production for the company in 2010.
In 2012 Cristian founded CreativeCreations.tv, a high-end corporate video production agency based in Sydney. Since then he has produced and directed over 600 high-end video productions across Australia, Asia, South America and Europe for online and TV broadcast and across a wide variety of industries.
Cristian has combined his engineering background, business experience and talent for videography to develop a ground-breaking framework to strategically implement video in any organisation, offering corporates a unique approach to video productions that ensures their videos not only look great, but align to their business goals and strategy.
Cristian runs exclusive Video Strategy Workshops, Masterclasses and private corporate training sessions and has worked with over 350 leaders and marketers in Australia, USA, New Zealand and South America to design their video strategies and grow their businesses.

THE EVENT DETAILS
WHAT TO BRING
Just yourself!
WHAT TO WEAR
Business casual. You do you.
A LITTLE MORE...
From the people you meet to the nibbles you nibble, at BIO we're big into the little details. We are fanatical about all the facets that come together to make a brilliant meet up, because if you feel at home - you're more likely to be yourself.
We've ditched swapping business cards* and traded it for learning about people behind the Titles, because we're all about the journey. And the stories along the way. We've found the conversation is a lot more interesting that way.
*sometimes, if we're in the mood, we may actually swap business cards.
WHAT DOES THIS MEAN?
> Be yourself, you're you - not your Company
> Keep the chat interesting
> We don't use name tags, because, well… just ask!
We can't wait to see you there.
Jon + Franky