About this Event
Step into the world of virtual design with Binary Designer. This course will be teaching young minds to convert their imagination into virtual parts to open pathways to engineering, 3D printing, animation, and much more!
We will be conducting two workshops over Monday 29th June to Tuesday 30th, from 9AM to 12PM (3hrs). The Monday Workshop is the beginner course where we will be working on a few basic projects such as gift boxes and desk ornaments. The Tuesday workshop will be the intermediate workshop where the beginner steps will be covered, but with more complex projects such as race cars. Prior experience is not needed for either workshop. Ages grade 7 and above recommended.
Fusion must be pre-installed prior to the workshop. For assistance with the installation, refer to this youtube link below or feel free to contact us for assistance at binary.tech@outlook.com.
What to bring:
BYO Laptop with Fusion 360 software installed
Computer mouse (recommended)
Water Bottle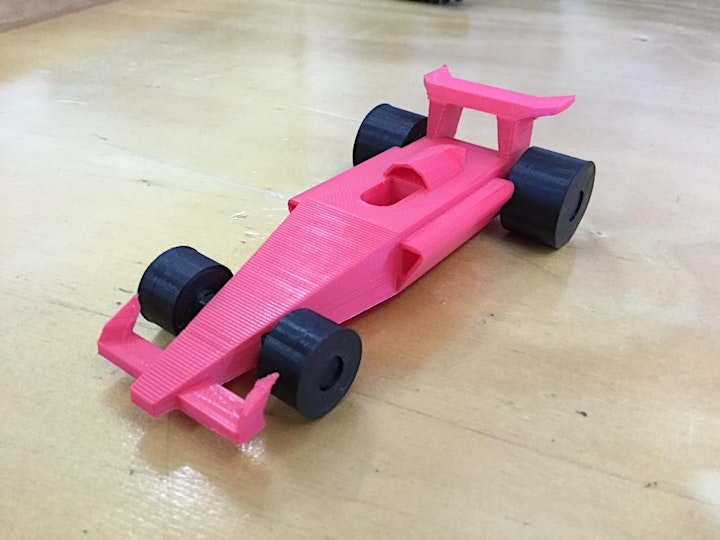 -------------------------------------------------------------------------------COVID-19: Due to restrictions from Covid-19, we will be taking measures to ensure that all surfaces and objects are sanitised prior to the workshop. Hand sanitiser will also be available for use during the workshops.
MEDIA RELEASE: We will be taking photographs and video clips of the activities during the workshop/s to share on social media for promotional and informational purposes. Your attendee may appear in these photographs or video clips. Unless explicitly notified beforehand, your attendee's participation in the workshop confers consent to us being able to publish that media via social and other channels.