Description
You are invited to an Australia's Biggest Morning Tea. Let's get together, enjoy some tasty treats, listen to some speakers and together, we can support those impacted by cancer.
And if you can't come you may wish to consider donating online to support the Cancer Council. All support is appreciated.
http://qld.cancercouncilfundraising.org.au/MHamilton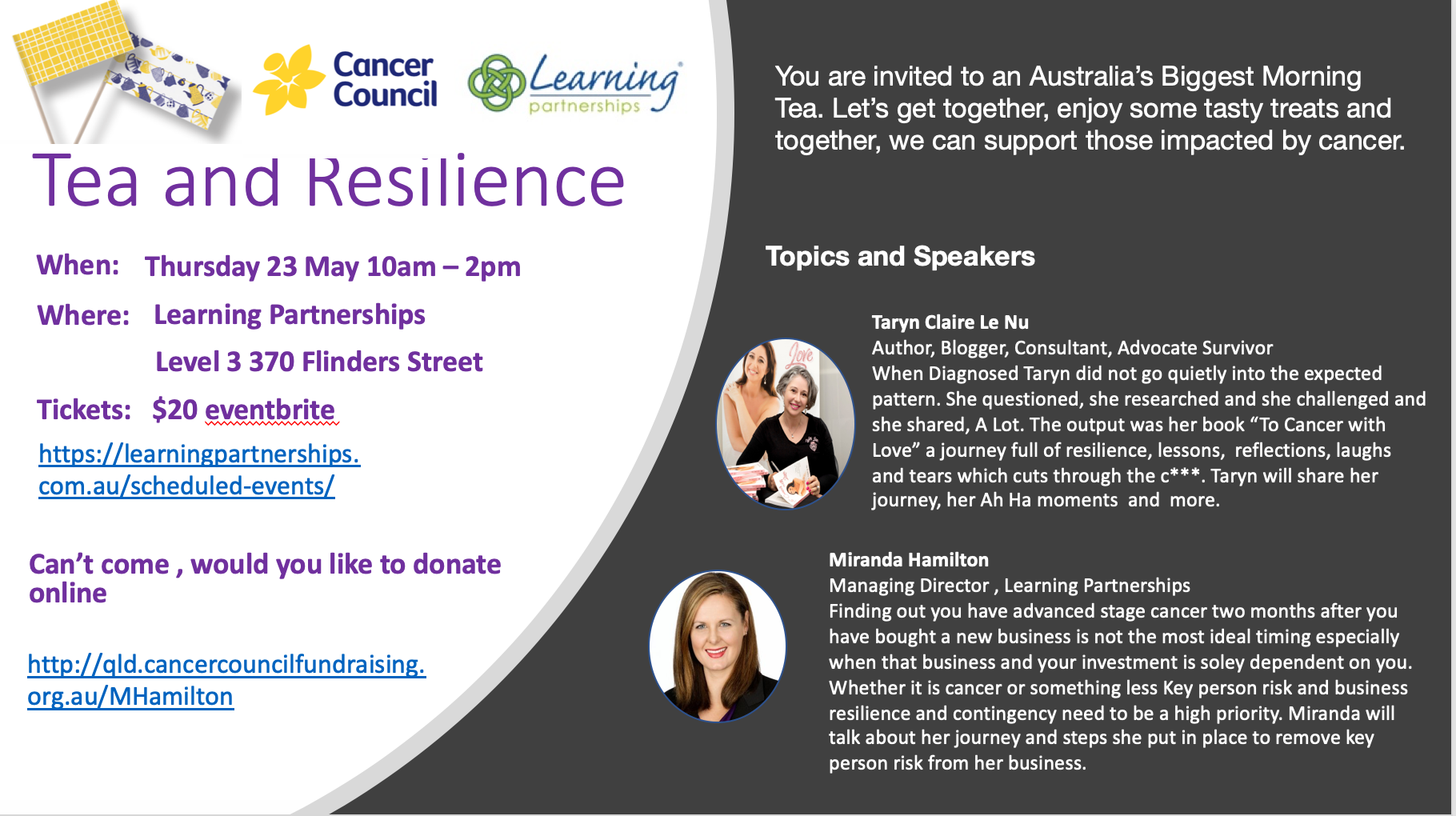 TOPICS AND SPEAKERS
Taryn Claire Le Nu
Author, Blogger, Consultant, Advocate Survivor
When Diagnosed Taryn did not go quietly into the expected pattern. She questioned, she researched and she challenged and she shared, A Lot. The output was her book "To Cancer with Love" a journey full of resilience, lessons, reflections, laughs and tears which cuts through the c***. Taryn will share her journey, her Ah Ha moments and more.
Miranda Hamilton
Managing Director , Learning Partnerships
Finding out you have advanced stage cancer two months after you have bought a new business is not the most ideal timing especially when that business and your investment is soley dependent on you. Whether it is cancer or something less Key person risk and business resilience and contingency need to be a high priority. Miranda will talk about her journey and steps she put in place to remove key person risk from her business.