Description
In this 'Age of Humans' our species is outstripping the planet's capacity to maintain conditions conducive to many forms of life. We are pushing the Earth System towards rapid, unpredictable and potentially catastrophic state changes beyond the evolutionary experience of both humans and many other species.
"We have lived most of our lives in something called the Anthropocene and are just realising the scale and permanence of the change." Prof Jan Zalasiewicz, a geologist at the University of Leicester and chair of the Working Group on the Anthropocene
Keynote Speakers: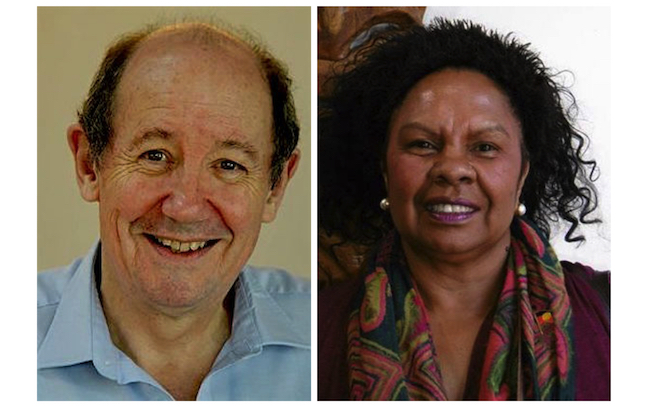 Professor David Christian is Director of Macquarie University's Big History Institute (http://bighistory.mq.edu.au). 'Big History', integrates biology, chemistry, astronomy, history and other fields to tell our shared story and takes in events common to us all, from the Big Bang to the present day. This approach to the development of a universal human story has attracted widespread interest and support in educational circles around the world. With Bill Gates, David co-founded of the 'Big History Project' (https://school.bighistoryproject.com/bhplive), which has built free on-line high-school courses in big history. He recently led a collaboration of twenty academics across all faculties to develop Macquarie University's MOOC (Massive Online Open Course): "Big History: Connecting Knowledge", on the Coursera platform (https://www.coursera.org/learn/big-history). Last year David convened an international Big History Anthropocene conference in Sydney.
Dr Anne Poelina is Managing Director of Madjulla Inc (www.majala.com.au), a Peter Cullen Fellow and Adjunct Research Fellow with Charles Darwin University, Northern Institute and Adjunct Senior Research Fellow with Notre Dame University Broome. Anne is a Nyikina Traditional Custodian from the Mardoowarra, Lower Fitzroy River, and Director of the Walalakoo Prescribed Body Corporate responsible for the integrated management of 27,000 sqkms of Nyikina and Mangala Native Title lands and waters. Anne's current work explores the entrepreneurial opportunities for Indigenous people along the National Heritage Listed Fitzroy River, in relation to green collar jobs in diverse, science, culture, heritage and conservation economies. Anne has a Masters in Public Health and Tropical Medicine, Masters in Education, Masters in Arts (Indigenous Social Policy) and Doctor of Philosophy.
UTS DISCUSSION PANEL:

Professor Suzanne Benn is Professor of Sustainable Enterprise in the School of Management, UTS Business School. In this position she provides leadership within the Business School and across UTS, working with other disciplinary areas and external stakeholders to promote sustainability. Suzanne has had wide experience working across the range of educational sectors and as a research and industrial scientist.

Associate Professor James Goodman conducts research into social change and global politics in the Social and Political Change Group of the UTS Faculty of Arts and Social Sciences. His special focus is on global justice and climate justice. He draws from a disciplinary background in political sociology, international relations, political economy and political geography, and he has published more than eight books.

Dr Daniel Ramp, senior lecturer in the School of Environmental Science and Director of the UTS Centre for Compassionate Conservation. Daniel is a conservation biologist with an interest in landscape and behavioural ecology, and wildlife-human interactions. His interest is in science that aims at understanding, mitigating, and adapting to environmental change, driven particularly by human population growth and climate change.
Organiser of Big History, Deep Time and the Age of Humans
Anthropocene Transitions objectives are to facilitate...
•  generative conversations and processes to reframe our collective understandings of humanity's interdependence within the web of life;  
•  adaptive social learning and action to face global and local systemic disruption;  
•  the co-creation of strategies to transform core cultural values, practices and institutions hostile to the continuing vitality of life on Earth; and  
•  the development of learning and mutual support networks across organisations, communities, generations and cultures.