Join the class that teaches the important tools of mindfulness and emotional literacy, building healthy minds and happy hearts
About this event
Are your kids signalling to you they are having a hard time:
Ignoring
Crying
Throwing things
Hitting
Shutting down
Physical self harm
Refusing to do anything
Lashing out verbally
Physical complaints
How do you respond?
Do you feel worried, guilty, embarrassed, shame, anger, frustrated, loss at what to do, at wits end?
You've come to the right place!
Bring joy to your family as you learn to connect with energy, vitality and meaning.
Do you want to:
Raise a resilient, kind, and respectful child that is prepared for life?
Reduce the chaos, frustration and yelling?
Get to the root of your child's challenges so you can have more ease and pleasure everyday?
The Big Heart Mind Learning 6-week program is based on three principles:
Connection - go deep into understanding the reason for your child's challenges, and learn how to respond rather than react
Clarity - install a home with a method for acknowledging needs and emotions, and mindfully supporting each other, creating the relationship you want with your child
Calm - Learn how to raise a resilient child with self-confidence, regulation, empowerment and strength
The 6-week program is an experience that will change your relationship with your child and empower you to thrive as a family.
Book a place for your child today!
Schedule
Classes are run from 4:00 - 5:00pm on Mondays at Sarah's Circle Holistic Hub in Mandurah.
Monday 25th Oct 4:00-5:00pm
Monday 1st Nov 4:00-5:00pm
Monday 8th Nov 4:00-5:00pm
Monday 15th Nov 4:00-5:00pm
Monday 22nd Nov 4:00-5:00pm
Monday 29th Nov 4:00-5:00pm
"When educating the minds of our youth, we must not forget to educate their hearts."
- Dalai Lama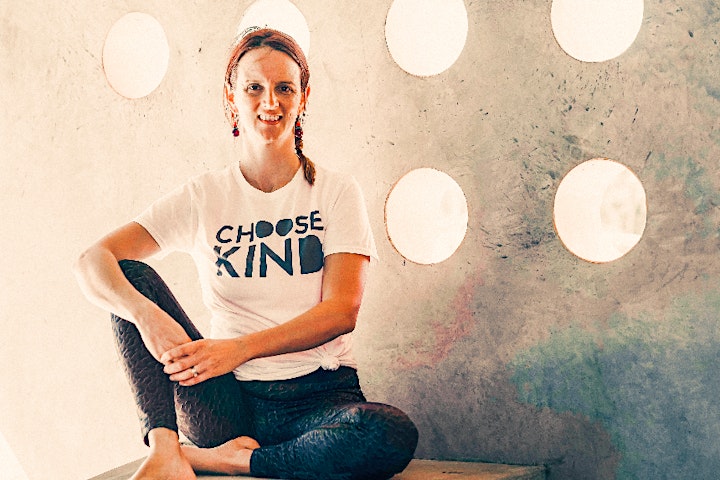 Hi, I'm Amanda Berry
I am a mum to two boys and understand the importance of emotional intelligence as parents, partners, and in all the roles we play in our every day lives.
As parents we are always learning, yet we aren't taught how to help our little ones through their emotions. Quite often we end up responding to the behaviour. 😖
This means we aren't passing on the tools to help kids work through and regulate their thoughts and emotions. 😢
It is likely that you weren't taught these things as a child, and like me, would have found the tools very helpful through the big steps as a young person.
I've been journeying through motherhood as a yoga and mindfulness coach, and can honestly say, building tools of emotional wellbeing and mindfulness in the family home creates a pathway that honours the lasting bond with your child. ❤️ It is a real game changer, sharing approaches and language with your child to guide through the clutches of:
anxiety
overwhelm
anger
tantrums,
leading you toward a transformed sense of connection, clarity and calm.
"My energy ball feels peaceful and relaxed" 8 year old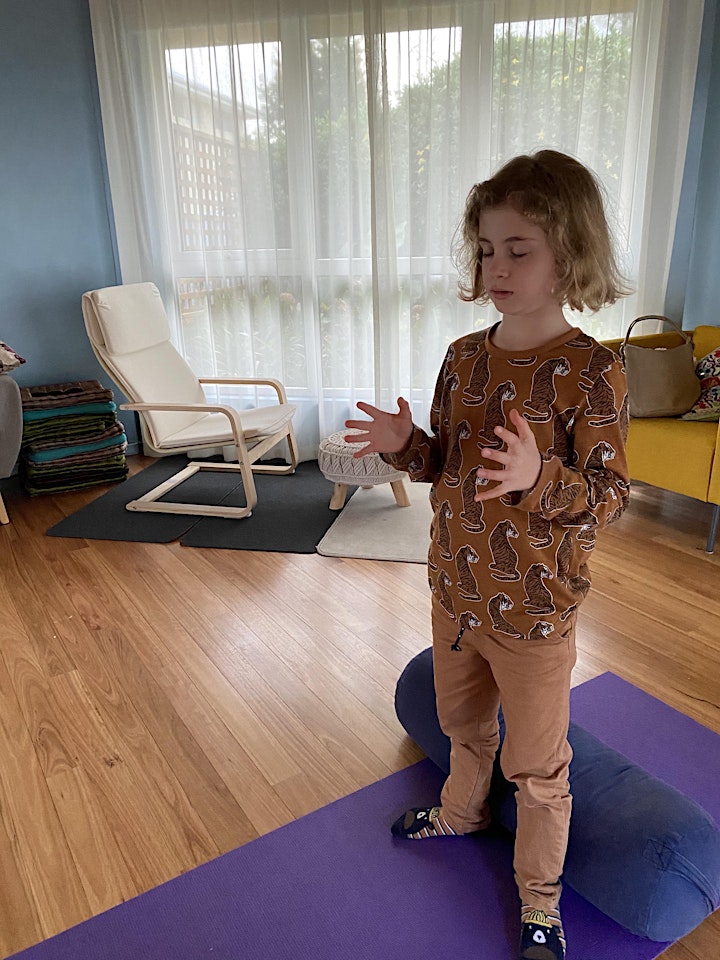 Register today to start your Big Heart Mind Learning journey. Classes start Monday 25th October.
(Please select a child ticket and at least one free parent ticket for registration)
The Big Heart Mind Learning six week program is an evidence based program that supports the entire family system. It's aim, to empower our next generation with the skills of emotional literacy and mindfulness for holistic wellbeing.
By the end of this heart centred program your child (5-9 years) will have a deeper understanding of connecting with themselves and others. 😊
They will be equipped to cope with those big feelings, (you know the ones that go from zero to a hundred in just seconds), to calm themselves down, and how to express them without losing control.
"Our boy has found a way to be aware of his emotions, and process them, and we have a great way of sharing" Parent of 6 year old.
I am thrilled that you are a parent who is consciously choosing to invest in your child's wellbeing and encouraging them to thrive!
Thank you x
Here's what you'll get:
- 6 weekly group coaching sessions with interactive learning
- A systematic and authentic approach to decoding your child's emotional behaviour
- A customised and scalable action plan for mindfulness and emotional regulation
- Quality time with your child through play, sound and colour therapy
- Additional downloadable transformation tools, worksheet resources, practices, materials to do in between sessions to go deeper.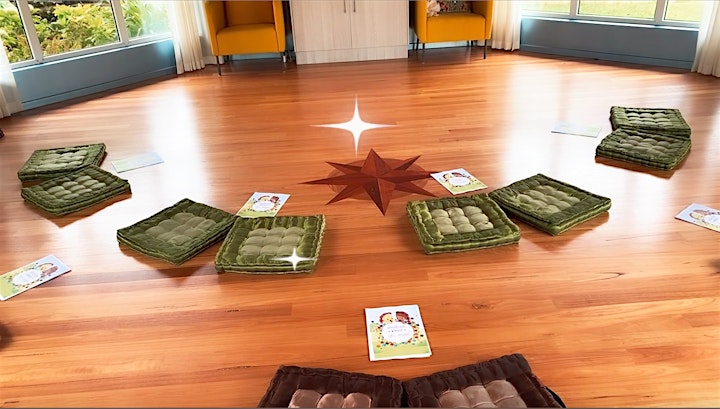 Are you ready to leave confusion and chaos behind and become a more joyful, loving and connected family?
Book a place for your child today!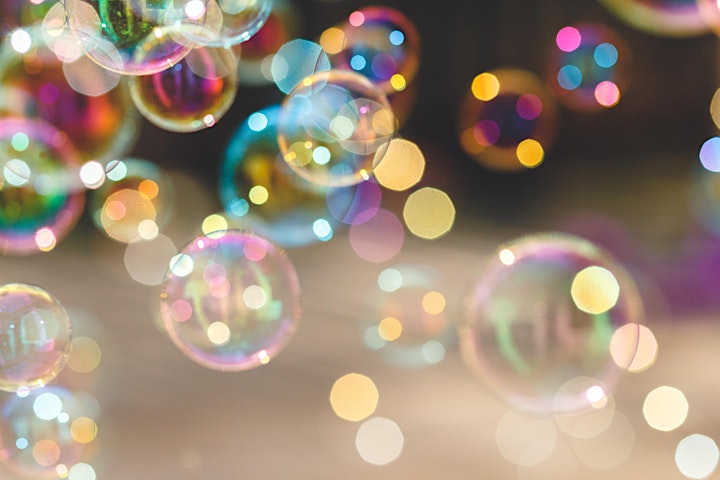 Research shows that "Good mental health and wellbeing is important to enable children to thrive across the early years and into adolescence and young adulthood. (NMHC 2019)" (Australian Institute of Health and Welfare)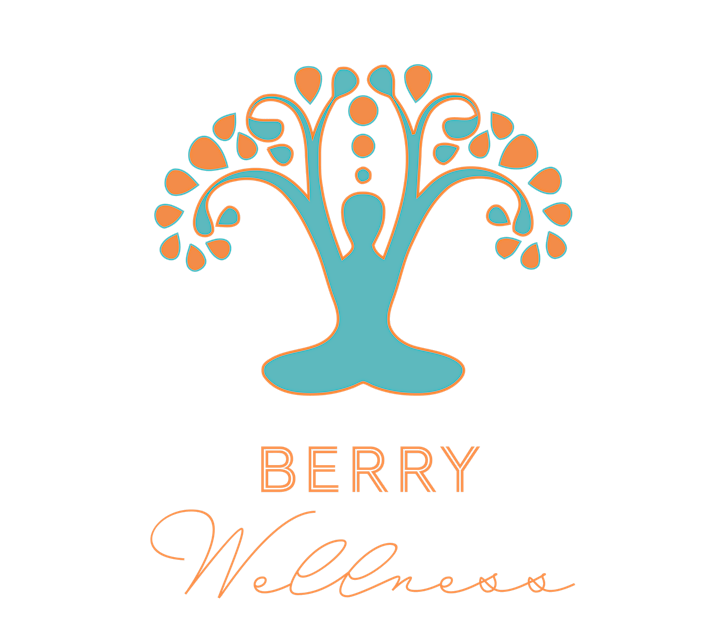 Organiser of Big Heart Mind Learning - Mandurah