Big Data Analytics for Government and Enterprise Professionals

Wednesday, 28 November 2018 at 9:00 am

-

Thursday, 29 November 2018 at 5:00 pm (Malaysia Time Malaysia (Kuala Lumpur) Time)
Event Details
Overview
Since it was first defined in 2001, Big Data has made major advances into consumer lives and medium-to-large organisations. According to IDG, a global market intelligence leader, "From 2005 to 2020, the digital universe will grow by a factor of 300 to 40 trillion gigabytes", approximately the same as 625 Billion iPhone units.
At the Masterclass delegates will study how Big Data can help their organisations, review real-life success stories, learn about Big Data sources and major technologies, perform exercises using Big Data, start using Artificial Intelligence and prepare a business case for a Big Data project.
Testimonials
The course is very comprehensive, covering all the essentials you need to know when starting big data project. A must for starters.
Ahmad Shah Bin Ahmad Tajudin, Telekom Malaysia
This was an excellent workshop with practical exercises and hands on material. I appreciate the scientific approach to explain Big Data and its applications. I now feel I understand the whole picture of Big data and machine learning.
Montaser Mehyar, ProgressSoft Corporation, Jordan
… This course is for you, if you have been reading headlines about Big Data and want to turn it into something practical, you have the chance to use software and do exercises. And, Mario brings to this a bit of humour, technical expertise … and you'll come away with various insights ….
Dr Micheal Axelsen, University of Queensland
Major Benefits of Attending
After completing this Masterclass, you will:
Appreciate

 the business rationale for using Big Data in Government and the Enterprise;

Understand

 the types of Big Data sources and how to access them;

Investigate

four (4) modern Big Data technologies and:

Understand

the application and functionality of each; 

Evaluate

the benefits and weaknesses of each;

Apply

a step-by-step selection methodology.

Design and run

different types of Big Data and Artificial Intelligence analyses, including:

How to create

meaningful visualisiations with high impact;

Understand

what is Artificial Intelligence (AI) and how to use it;

Apply

 AI to a specific task, such as estimating real estate prices;

Create

 a business case blueprint for Big Data projects and understand success factors and potential roadblocks;

Take away

a fully functional Big Data environment, with four (4) Big Data technologies, Artificial Intelligence tools and datasets used for analysis;

Receive

full workshop slides and exercise instructions.
Intended Audience
This Masterclass is suitable for the following professionals:
Chief Digital Officer

Chief Data Officer

Chief Marketing Officer

Chief HR Officer

Chief Technology Officer

Chief Strategy Officer

Data Scientists

Business Intelligence Architects

Business Intelligence Designers

Business Analysts

System Analysts

Strategy and Innovation Professionals

 
Duration: 2 days
Registration Information

All listed prices are in Singapore Dollars (SGD).
Group Discounts: 2 delegates - 10% off the total, 3 delegates - 20% off the total, register 4 delegates and receive 5th registration free. Please send an email with details to enquiries@mbs-academy.com.au and we will send you an invoice.
Pay by Invoice: Please send an email with details to enquiries@mbs-academy.com.au.
Your Instructor
Mario Bojilov - MEngSc (Research), Certified Information Systems Auditor (CISA), Graduate Diploma Applied Finance and Investment, PhD Candidate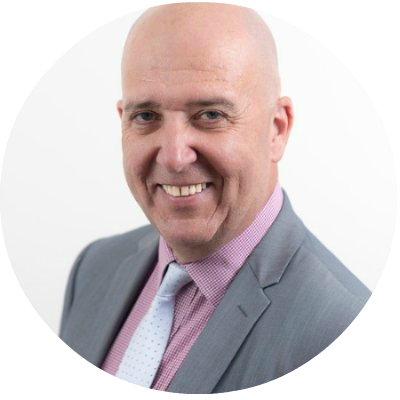 Mario has worked in the area of Data Analytics and Business Improvement since 1994. He is also a Certified Information Systems Auditor (CISA) and a Lecturer in Accounting Information Systems; IS Control and Governance; Enterprise Resource Planning; Systems Analysis and Design.
Over the last 12 years, Mario Bojilov has taught 1,500+ university students and 350+ professionals in the areas of Finance, Digital Technologies, Risk and Audit. He has delivered industry training courses and presentations in Australia, UAE, Singapore, Malaysia and Philippines.
Mario founded Meta Business Systems in 2004 of which he is the current Chief Executive Officer. The company is focused on business improvement, performance monitoring and data governance. A number of Government and Higher Education organisations have used solutions designed and implemented by Meta Business Systems.
Projects managed and delivered by Mario Bojilov and his team covered a variety of key business processes, such as Payroll, Finance, Procurement, Revenue Management, Treasury, HR and others. Examples of projects include, Data Warehouse/Business Intelligence (12 processes/95 reports), Financial Statements production ($800+ revenue), Payroll monitoring (12,000 employees), Revenue verification, Fraud Detection, etc.
Mario Bojilov holds a Master of Engineering Science Degree from the University of Queensland, a Graduate Diploma of Applied Finance and Investment from the Financial Services Institute of Australasia (FINSIA) and is currently a PhD Candidate with research topic in the area of Using Artificial Intelligence for Cybercrime Detection.
Mario Bojilov has co-authored the following academic articles: Privacy and Big Data and Continuous Auditing and Continuous Monitoring in ERP Environments: Case Studies of Application Implementations.He is also a contributor to Medium -https://medium.com/@Mario.Bojilov and hosts a channel -https://goo.gl/ujS8kyon YouTube.
Check out Mario's LinkedIn profile at https://www.linkedin.com/in/mariobojilov/
Further Information
Please visit https://www.mbs-academy.com.au for information on MBS Academy, our trainers, courses, testimonials and to see our gallery of photos from past events.
Have questions about Big Data Analytics for Government and Enterprise Professionals?
Contact MBS Academy
Save This Event
When & Where

PIKOM Malaysia
E1 Empire Damansara, No 2, Jalan PJU 8/8A, Damansara Perdana
Petaling Jaya, Selangor 47820
Malaysia

Wednesday, 28 November 2018 at 9:00 am

-

Thursday, 29 November 2018 at 5:00 pm (Malaysia Time Malaysia (Kuala Lumpur) Time)
Add to my calendar
Organiser
We are a training institution focused on providing Business and Technology related training events, delivered by experts. Our events have strong focus on practical work - scenarios, exercises, case study analyses. 
https://mbs-academy.com.au