BIG COUNTRY - Solo Exhibition by John Klein @ArtSHINE Gallery, Chippendale...
Description
Please join us to celebrate the launch of a solo exhibition by John Klein
"BIG COUNTRY"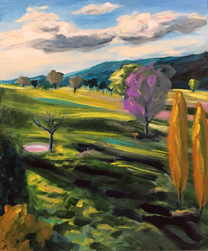 Exhibition:
05-26 April
Opening:
Saturday 8 April
from 2 PM - 4 PM
Location:
ArtSHINE GALLERY
3 BLACKFRIARS STREET
CHIPENDALE NSW 2008
About the exhibition
This exhibition explores the relationship between man, animals and the land. A tribute to the beautiful Australian countryside and the animals who inhabit it.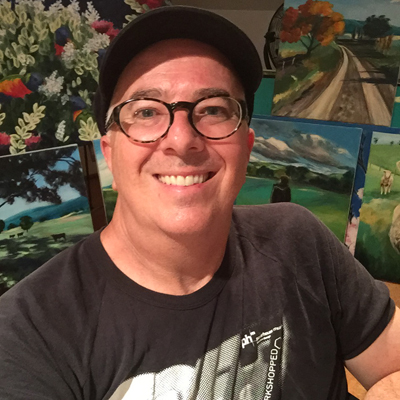 JOHN KLEIN
Artist's Statement
With a background in film and television, arts management and marketing, John has been engaged in creative pursuits for his entire career. Although he didn't start to exhibit his work until 2012, he has always been passionate about painting. John loves strong colour and texture and his work has been described as expressionistic and painterly.
He stages at least one solo exhibition each year and his subject matter changes regularly. John finds himself drawn to diverse themes and areas of interest however flowers and animals are reoccurring themes. His work often has dramatic lighting and can be quite theatrical at times.
Based in Sydney, Australia, John works from a home studio that he built in his attic. It is a quirky, light-filled space with lovely tree-top views - a great place to spend time creating art. He favours painting in acrylic, because of the quick drying time, vibrant colours as well as the textural quality.
John has been selected as a finalist in the Mosman, Hornsby, Lane Cove and Northbridge Art prizes to name a few. His paintings are held in private collections in Italy, France, Germany, USA and throughout Australia.
"Big Country"
Long Lunch with the artist
Sunday 23 April, 1-3pm
ArtSHINE Gallery
3 Blackfriars Street, Chippendale
Please Book now:
$65 per person
(limited to only 20 seats)
$65 per person
Use code "ArtSHINE" for a $5 discount