Description
Big Bike Day is an annual festival held every year in September, for both avid and casual bike riders of all ages.
There is a guided 6km ride at 11:30am—please use this form to register for the ride only. Participants must wear a helmet; have a bicycle in good working order; and be at least 12 years of age.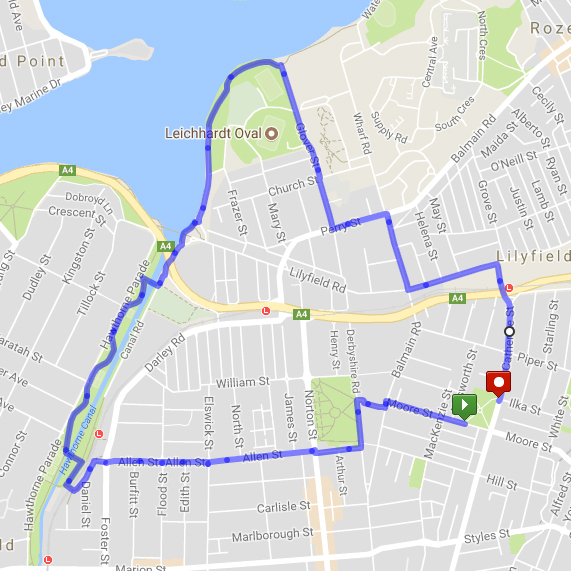 Children under 12 years of age are welcome to stay in the park and enjoy the activities while accompanied by an adult. There is no need to register to attend the event if you are not going on the guided ride. The day is completely FREE (including lunch and refreshments!) and features:

Pedal-powered smoothies with Bike n' Blend, Serendipity ice cream from Icicle Bicycle, coffee and hot beverages from Nomadic Cafe
Free bicycle maintenance checks and bike valet parking
Bike skills workshops and obstable courses for kids
Rock climbing wall, face painting, bicycle decorating
Unicycling lessons
*This event is hosted by Inner West Council.
Terms & Conditions
All riders must be 12 years or older. All children between 12-17 years of age must be accompanied by an adult. All cyclists must wear a correctly fitted Standards Australia approved cycling helmet. All riders must comply with NSW road rules and directions given by police, route marshals and event staff, and ride in a careful and considerate manner at all times. All riders must ensure that their bike/s to be used in the event are in sound mechanical condition.