Description
We look forward to seeing you at the 13th annual International Women's Day Breakfast and Resources Awards for Women, presented by the Queensland Resources Council (QRC) in association with Women in Mining and Resources Queensland (WIMARQ).
Keynote speaker is Rachael Robertson (CSP, MBA), an Antarctic expedition leader, best-selling author and Australia's pre-eminent authority on extreme leadership.
The breakfast and awards form part of the QRC's Women in Resources Action Plan to increase the proportion of women in Queensland's resources sector to at least 20 percent in non-traditional roles by 2020. The event provides a platform to develop female ambassadors, role models and mentors to aid the attraction, retention and development of women.
We look forward to seeing you there to witness the presentation of the 13th annual awards.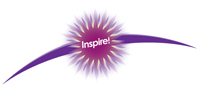 STAY FOR THE INSPIRE!CONVENTION
The IWD breakfast and awards will be followed by the Ispire!Convention, which provides practical advice to women to help them advance their careers and to encourage their retention in the sector.
A feature of the convention will be a panel session comprising a powerful cohort of previous award winners, moderated by Rachael Robertson.
Rachael will draw out their combined wisdom and provide plenty of opportunity for audience questions and interaction, exploring the themes of extreme leadership and the 2018 International Women's Day theme Press for Change.
This will be followed by workshops on personal branding and negotiation skills by leading specialists in these areas.
We are very proud that Rowland will be leading a 'Brand You' workshop where participants will learn how to play to their strengths, recognise that personal positioning is a conscious process they can influence, learn some simple but powerful communication techniques, and have some fun.
The convention will also include networking opportunities, including the finale networking event to round off the day.
We look forward to your attendance at these signature events on our 2018 calendar.
To ENTER THE AWARDS click here.
To see the award categories and selection criteria, click here
SPONSORSHIP opportunities are available. Click here for details.