Description
Member Development Day

Saturday June 23rd 2018, Gold Coast
We are running a joint Member Development day for KBN and BforB Members, this is a yearly event already in place for BforB and now KBN Members are also invited to enjoy the extra benefit! This will run on June 23rd, on the Gold Coast. Check out a snapshot from our previous day here!

Meet your experts and influencers face to face, in a curated program designed just for BforB and KBN Members!

We are so please to share your inspirational and truly diverse program of talented speakers!
Leanne Cohens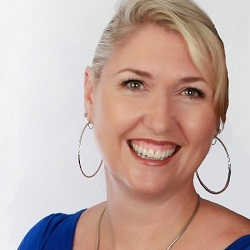 Restart | Recharge | Revive Your Marketing
Leanne Cohens is the owner of the marketing agency, Marketing Leap.
A mother of two very sports active boys, she is a serial entrepreneur who started her first business at 21. With a background in business and she has worked in a variety of industries such as Fitness, Beauty, Import, Retail and was even Corporate for a few years.
Leanne is now a Professional Member of the Marketing Association of Australia & New Zealand, Certified Google Partner, holds a Bachelors in Business (Marketing Major), Diplomas in Market Research Social Media Marketing and Export Management. Leanne has a passion for business and marketing regardless of the industry and with Marketing Leap, ensures ongoing learning is a way of life.
Tofe Evans

Thought Leader | Endurance Athlete | Limit Pusher

As a firm believer of pushing the boundaries of what human body and mind is capable of, Tofe Evans is constantly reinventing himself to advocate how anyone can rise above and be the best versions of themselves. The journey Tofe has been on these past few years have not only shaped his character but his endurance career literally saved his life. Brace yourself because you're about to embark a wild ride - a culmination of despair, mental health struggles, hardships, endurance, and more importantly resilience. Mindset is everything.
Tracey Mathers
Clarity | Connection | Confidence

Tracey has been helping her clients for decades with advice on how to get the best from their lives and to make the most of their careers. She loves to see people succeed, and it gives her incredible satisfaction to know she has been a part of helping them achieve their goals. With incredible honesty and great communication skills she will help you to discover what has been holding you back. Tracey is like a locksmith and she holds the combination that will release the information that you have locked up tight inside.

Kate Osborne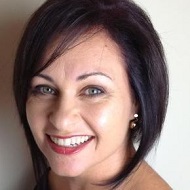 Loyal | Industrious | Spirited
Kate Osborne, founder of Leisure Seekers, is a market leader in business, wealth and life coaching. Her passion for people is underpinned by her drive to help small businesses overcome the three greatest challenges business owners face - time, money and team.
With a double major in psychology from University of Queensland, Kate gets people. In fact, she loves them. You only need to speak to her for 2 minutes and you can hear the excitement, positivity and enthusiasm in her voice for helping people be the best they can be.
Her magic lies in helping businesses grow from a seed of an idea to multi-million dollar ventures and providing clarity and direction for success.
Phillip Di Bella

Icon | Entrepreneur | Visionary

Since establishing Di Bella Coffee, Phillip and the company have been recognised by an array of prestigious awards. His success has earned him a place in BRW's Young Rich List for four years running, and his entrepreneurship has been celebrated on several occasions. He's an active member of the community and is fiercely proud of his Brisbane hometown. Phillip is incredibly passionate about inspiring passion in others and you will want hear his story.

What our members say about Member Development Day:
"Fantastic value add to my BforB membership, the new Member Development Days are full of professional keynote speakers. Whatever your industry, whatever your size of your business they have you covered.
The day is though provoking and inspiring to listen to successful people unfold the possibilities for you."

"If you are a BforB member, do yourself a favour and get yourself to the Quarterly Member Development Days! They are inspiring and will motivate you... plus they're included in your membership!"

"Another amazing BforB development Day and again the speakers were of international standard. I've taken away so much practical advice to get busy implementing in my business. Can't wait for the next one!"
Member Development Day is about taking time to invest in yourself, learn from an amazing program of speakers and having the opportunity to network with new people, all of which can spark us to new approaches that will grow your businesses.
There's nothing like being in a room of like-minded people. Other people who are willing to take time away to learn something new. Other people who want to "better" themselves and their business.

Attendance Policy
*No show policy – tickets are available for all financial members at no cost. However if you book a ticket and then do not show up on the day, you will be charged at the full value of each ticket, $150.00 .
*Written notification up to 48 hours before is needed to cancel a booking. If we do not hear from you, we assume you will be coming.
*When you attend a BforB event, you enter an area where photography, audio, and video recording may occur. By entering BforB event premises, you consent to interview(s), photography, audio recording, video recording and its/their release, publication, exhibition, or reproduction to be used for news, web casts, promotional purposes, advertising, inclusion on websites, social media, or any other purpose by BforB or KBN.
What You Need To Know
The BforB Member Development Day is FREE for BforB Members and KBN Members.

If you would like to bring someone else from your staff or office you are welcome to, however there is a $50 ticket charge for non members.
Please register your attendance before June 15th, 2018.
Registration on the day will open from 8.30am; program commences 9.00am sharp.
Catering is not provided, breaks will be provided and the location is central to cafes. A great opportunity to network with someone new over lunch!
Bring your favourite notebook, pens, tablet or device to capture the exceptional information.
The program will wrap by 3.45pm, followed by networking over drinks at the cash bar.

So looking forward to this one!
Julie Bannister

Managing Director
BforB