Description
Be YOUtiful
An Empowering Workshop Inspiring Teen Girls to Embrace Their Confidence and Self-Worth
14 July 2017
Facilitated by our Panel of Experts: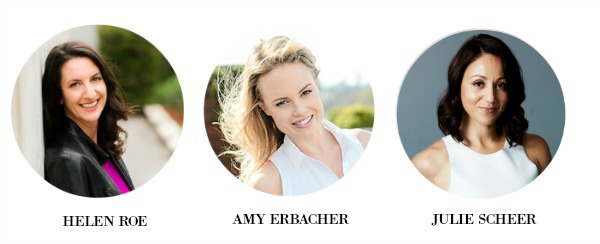 Helen Roe
Marketer, Life Coach, Youth Advocate for Teen Girls
Julie Scheer Director of Dance Central, Teacher and Youth Advocate
Redefine what Beauty and Brilliance looks like, on our own terms.
The BeYOUtiful Experience includes:
- Tools and Techniques to help you show up as Your Best Self.
- Clarity and Confidence to make smarter decisions in all aspects of your life.
- Personal Branding Coaching, blending your online and offline life, to help you stay real, honest and happy.
- Beauty lowdown on how to Feel and Look your Best, from the Inside Out.
- Practical Skincare Tips for a Glowing Natural You.
- Truth Bombs to help you Embrace #iamenough.
- Powerful Fun Exercises to Celebrate Your True Identity and Self-Worth.
- And so much more! It's going to be A LOT of FUN!!
The BeYOUtiful workshop delivers down to earth, practical advice on self-care, self-awareness and self-confidence for all teen girls.
Whether your passion is performing arts of physics, you will come away feeling a renewed sense of confidence, inspired and ready to accept all of YOU.
** NOTE: The event is taking place at Dance Central Studios, however, there is NO dance component to this workshop and it is open to ALL girls, whether dancing is a passion or not.**
Some of the places our panel of experts have been featured in.