Description
Beyond Transformation with Jeffrey Slayter
Join us for an evening of Alchemy & Empowerment as Jeffrey Slayter returns to deliver another Insight Night...
Our July event was so popular we have Jeffrey back to share more powerful insights from his experience in helping millions of people have more of what they want out of life..
Do you want something in your life to change but you're sick of everything being so hard?
Do you set goals year after year with the best of intentions but then realise some of them are just not being achieved?
Maybe you are achieving all you thought you wanted - but find the search for fulfillment, meaning, purpose still has you seeking more?
If you're ready to get clear on knowing what you really want - and knowing what you are really here for - then come and listen to the man who specialises in helping people answer that INNER CALLING and make it happen.
Learn more about how to receive messages from the earth that are inherently within you so you become in resonant alignment with your soul's journey. Jeffrey will also talk about distortions and unhelpful programs that can be are entrenched in all of us and share how to remove them and live from a more harmonious perspective.
Details: Thurs 12 October, 6:30-9.30pm @ Profit Spaces, Tweed Heads
Tickets are just $20 which includes drinks & nibbles - register online to save your seat then pay at the door.
___________________________________________________________________________________________________
Are you looking for something EPIC to do on your REGULAR WEEK NIGHTS??

Maybe feeling like your life needs something just a little bit DIFFERENT??

You know that feeling when it's time for an INSIGHT NIGHT??

We do!!

Sam & the team at Awesome Events are planning our next Insight Night on Tues 12 October - and we would LOVE to SEE YOU THERE!!

Time for some connection & exploration?

Time for some cool CONVERSATIONS? To maybe hear about something new??

And to CHILLAX a little?

Time for something more just AWESOME???

___________________________________________________________________________________________________
BEYOND TRANSFORMATION

Our next epic Evening of Alchemy & Empowerment is with the awesome Jeffrey Slayter as our incredible Guest Speaker. The world is WAKING UP and humans are realising that everything we've been told is a lie.
We asked Jeffrey to share some thoughts on transformation to help you understand steps you can take to buy your FREEDOM in is life and become clear on the choices you need to make to lead a fulfilling life. We all have abilities that are beyond what is considered "normal" by our everyday world - but....
Have you ever truly connected to what is possible for us?
You are the change you are looking for - are you ready for that?
We are constantly manipulated by banks, media, big pharma companies, schools, institutions, who all try to tell us how to think, how to feel, what to buy. When we look around us we systems of control trying to lead us without empathy, but the world is CHANGING.
It's time for us to remember we are sovereign beings and take more responsibility for ourselves and our planet.
It's time for us to ignite and harness our intuition, to become more curious about life and turn on the gratitude switch inside. Manifesting becomes more effective when you stop trying and start receiving – working in harmony with the earth rather than using your personality.
Come prepared for a night of:
Deep conversation

Inspiration

Learning

Empowerment
______________________________________________________________________________________________

WHO IT'S NOT FOR...

Close-minded people, people who have already made up their opinions about what's right and wrong for others, people who want to keep every single thing in their life stable and the same, and people who are aggressive, violent and promote a war-driven world.

Those who are doubtful, people who want to be told what to do and then are not ready to take responsibilities for their own choices. People who feel they already know everything and are not open to new thinking.


WHO IS THIS EVENT FOR...
Open-minded truth seekers, people willing to push the envelope, those who are ready to hear something different, people who are really willing to challenge themselves and their limitations. Those who love personal development conversations.
People who are ready to MOVE BEYOND the drinking culture found in pubs and clubs, and move towards bringing next level insights to both their minds and body.

People who are CURIOUS to know more about exploring all parts of themselves.
Maybe this is you or someone you know…

You are getting bored with your usual evening routine

You have a few things you'd love to be doing but don't feel quite 'ready' for it yet

You know you know enough so you are technically ready to take action yet somehow manage to always avoid doing it (this is when you out-smart yourself!)

You are embarrassed or awkward about new things you want to try or learn about

You want to try something new or talk about something different

You want to meet some cool people but are sometimes bored at networking events
In any case…

Come for a night of Alchemy & Empowerment… bring your besties (or just with yourself), meet a few cool new humans and let's have some different conversations…

It's $20 - register above to reserve your seat (limited tickets available), then pay at the door.

______________________________________________________________________________________________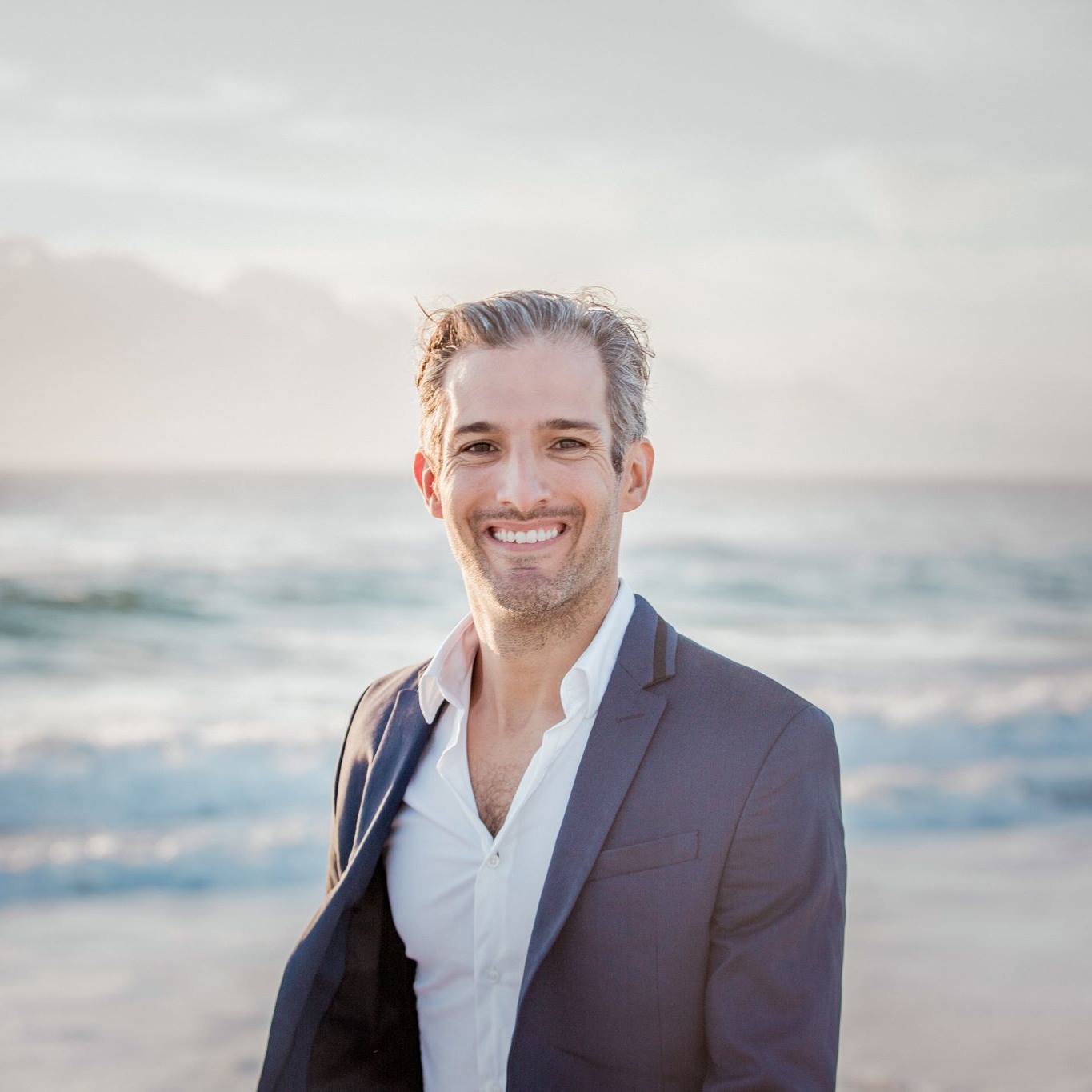 ABOUT OUR GUEST SPEAKER - JEFFREY SLAYTER
Jeffrey Slayter

Jeffrey Slayter is one of the world's leading social forecasters, International Best-Selling Author, International Speaker, Philanthropist, Thought Leader and Social Entrepreneur. He's an entrepreneur, a speaker, coach and thought leader who's worked with over 3 million people in Australia and overseas. He's known for his capacity to work with high-performing, awakening entrepreneurs to help them build businesses designed for this world and to get more in touch with what really matters to them.

Links For More on Jeffrey
Website: www.jeffreyslayter.com
Podcasts: www.thejeffreyslaytershow.com
Facebook: https://www.facebook.com/jeffreyslayter


______________________________________________________________________________________________
ABOUT INSIGHT NIGHTS...
We are SO EXCITED to bring you Insight Nights!!!

This series of evening events will run on a monthly basis and feature a social evening event filled with fun/insightful moments, easygoing networking, chillaxing and laughs with some very cool people.

There'll be a few drinks & nibbles while you dive into fun, meaningful, awe-inspiring conversations with other humans!

Each month will feature a guest speaker and dive into different themes designed to help you get MORE out of life… we can't wait to join you in a few laughs at some of these events it's been so much fun to create!


Each Awesome Night will be an evening event designed to fit into your life and help you get more of what you really want...

It's focused on creating more connection & engagement between cool humans, expanding our perceptions a little, and lots of laughs.

There will be some theme-related sharing from our experts and then opportunities for all of us to share our own wisdom with others with … we know you have a voice & we want you express your thoughts too (and no one really wants you to just sit & listen to someone else talk all night anyway).

_____________________________________________________________________________________________EVENT REQUEST

Acceptance & Welcoming - this place is gonna be a judgement-free zone… we all do the judging thing sometimes & here at Awesome Events we believe it's one of the toughest habits to kick…. So please be open to new ideas, new people & different perspectives on this incredible human thing we are journeying through together… Notice your judgements as an automatic reaction & then choose to let them just slide away (kind of like meditating really!)


Relax & Be Chilled - the Awesome Nights are not super fancy pants… it's one step above hanging on the couch at home but our goal is for you to feel comfortable & enjoy yourself. We do suggest you wear some clothes - as you'll be meeting new humans - but you don't need to dress up… come in your pjs, a onesy or straight from work or even the beach… it's all good :)


Healthy & Happy to Get Down - we love our healthy, vibrant food… we love juice fasts & organic products… we love looking after ourselves & the people we care about & this whole beautiful plan



We look forward to seeing you there!!