About this Event
Please join the ArtSHINE community as we celebrate the exhibition opening of 'Beyond the Screen', a solo exhibition by artist and printmaker Valerie Khoo.
This exhibition features Valerie Khoo's exploration of the screens that act as facades and shields in our lives. These screens can evoke a sense of mystery, or prevent the world from seeing who we really are.
This series looks at what is beyond those screens that protect us – and what it takes to break through.
Opening Celebration: Tuesday 3 March 2020 6pm - 8pm
ArtSHINE and our venue partner Darling Square Community Bank will provide food and wine at the opening celebration. Please RSVP now.
--
Exhibition runs 1 - 31 March 2020 at the Darling Square Community Branch located at Shop NE12 11 Little Pier Street Haymarket NSW 2009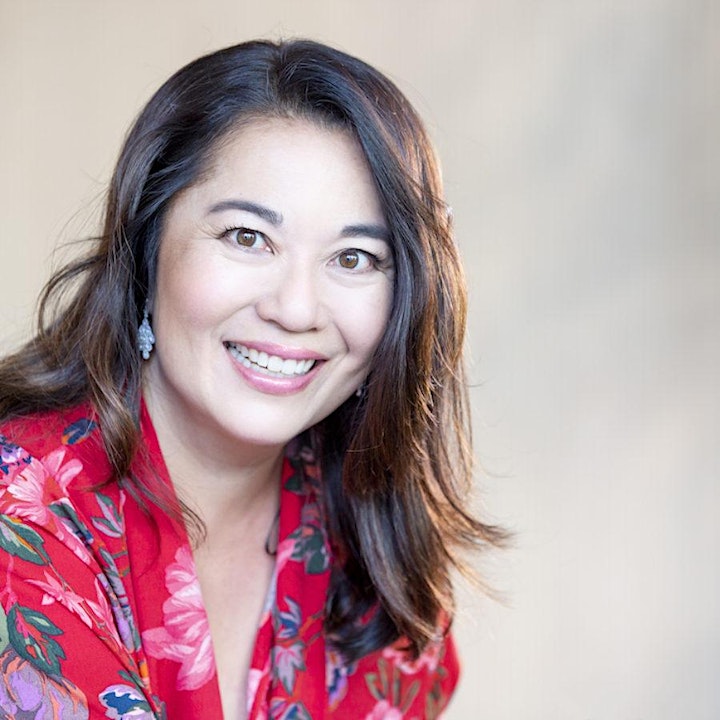 About The Artist
Valerie Khoo is an artist, printmaker and curator. She is passionate about the world of creativity and is committed to empowering other artists and writers to tap into their own creative talents.
As an artist, she creates originals and limited edition prints that are sold within Australia and around the world.
A finalist in several art prizes, her art can also be found in private collections and commercial premises in Sydney, Melbourne, Brisbane, Perth, Singapore and USA.
With a Diploma of Surface Design, Valerie was co-founder and designer of a fashion and homewares label which had stores in Sydney's Pitt Street Mall and Singapore. She is former deputy editor at CLEO magazine.
Valerie is currently the City of Sydney's Curator of the Sydney Lunar Festival for 2019 to 2021 and CEO of the Australian Writers' Centre.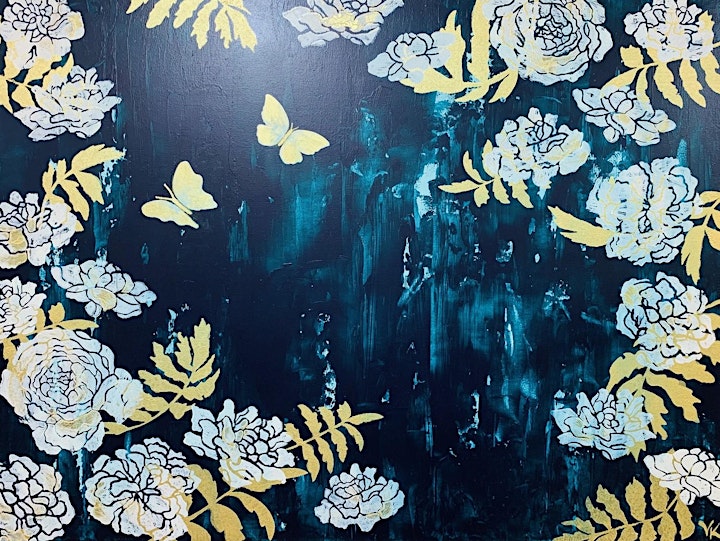 VALERIE KHOO 'A Flowering Tale'
61 x 81cm Acrylic on wood panel
'A flowering tale' captures idyllic Gatsby-esque afternoons where the troubles of the world melt away and you can escape into a weekend of wonderment and play.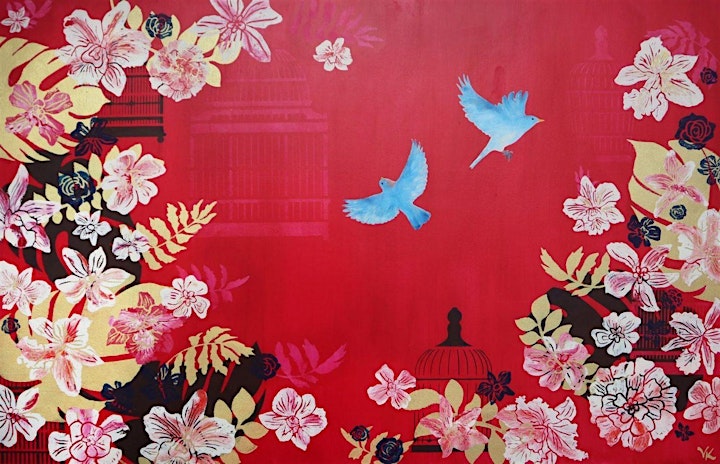 VALERIE KHOO 'Summer Luxury'
81 x 122cm Acrylic on wood panel
$1,195.00 (interest free finance with ArtMoney)
'Summer Luxury' is about the unfettered freedom you experience when you finally shed whatever has held you back in the past. It's about the joy of discovery and the excitement that runs through you when you realise you've embraced the life you're truly meant to live.