Sales Have Ended
Registrations are closed
Sorry, you're too late! But, it's always worth reaching out directly to see if we've had any cancellations. Please reach out to our Community Manager Sonia to sonia.diaz-carrillo@qldaihub.com
Sales Have Ended
Registrations are closed
Sorry, you're too late! But, it's always worth reaching out directly to see if we've had any cancellations. Please reach out to our Community Manager Sonia to sonia.diaz-carrillo@qldaihub.com
Straight Out of Queensland is a series of monthly webinars where innovative Queenslanders share their AI journey.
About this event
The success of our Queensland AI Hub very first Medical Datathon is a story to be told. We brought together 16 teams of existing and emerging data scientists, ML/AI experts, clinicians, medical researchers, students and other stakeholders, to develop data science skills and approaches that can be applied to COVID-19, along with a broader legacy of application to other healthcare problems.
After seeing the Medical Datathon results and impact published in a story with the Brisbane Times on July 13, we are now echoing the voices of our Datathon participants with this catch up, in the 3rd round of our Straight out of Queensland series.
Stephanie Chaousis, Industry Partnerships Manager at Queensland AI Hub, repeats as our wonderful chair for the session, in which we will explore:
Recap of what the Datathon was all about.
Introduction to AWS 2 team - Vision AI, which aims to use deep learning software to develop a system to do initial scanning of X-rays and other medical imaging and flag potential issues for doctors to have a closer look at.
Lessons learned from Dr Nimai Ethridge, Research Registrar at Gold Coast University Hospital.
Introduction to GCP 2 team - Clearer Consent, which aims to develop a user interface that will allow people who don't speak English to give informed consent in a medical setting.
Lessons learned from Tobin South, HDRCandidate, School of Mathematical Sciences, The University of Adelaide
By the end of this webinar, you will have an understanding of what Queensland AI Hub is about and the tangible outcomes we have already seen. If you are interested in AI, you don't need to be a programmer or a tech person, you can make a difference in this space!
Event Details
Date: Thursday 24th September
Time: 12 to 1pm
Access: Via Zoom. A direct link to the webinar will be emailed to all registrants and shared on Eventbrite a few hours prior to the event.
*Attendees are notified that this webinar will be recorded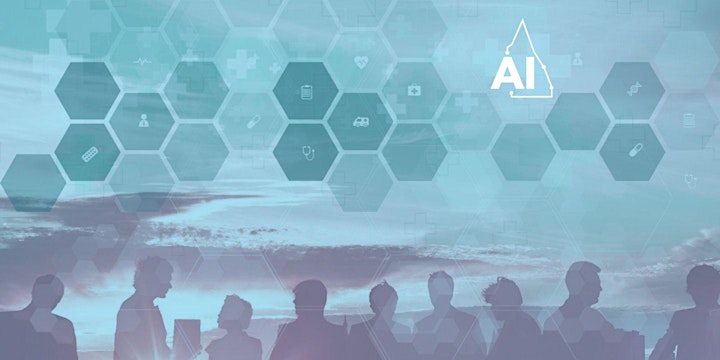 Speaker Profiles
Dr Nimai Ethridge, Research Registrar at Gold Coast University Hospital
Nimai is a Doctor, Software Engineer and Musician. In his own words, he says "Looking to connect with people who are changing the world in interesting ways" .
Tobin South, HDRCandidate, School of Mathematical Sciences, The University of Adelaide
Passionate young data scientist, excited to be working with the tools of the future. Valedictorian of Mathematics and Computer Science. Undertaking a MPhil working on analysis of information flow in networks applied to echo chambers in social media.
"Nothing excites me more than working with teams of great people doing innovative work. Always looking for more opportunities to show my passion and add value to forward thinking organisations."
The idea behind our 'Straight Out of Queensland' Series
We're putting the people of Queensland front and centre to support Queensland AI Hub's mission - connecting Queensland's AI ecosystem. Each month we invite a Queenslander who is implementing an AI project to share what amazing things they have been up to with artificial intelligence.
Sign up to Queensland AI Hub's Mailing List so you never miss an event.
Organizer of Beyond the Medical Datathon - Straight Out of Queensland September
The Queensland AI Hub is a government-funded initiative launched in April 2020. We #BelieveInAI and the humans behind it, connecting Queensland's artificial intelligence ecosystem through strategy, awareness and education.
Our range of events include expert panels and networking opportunities.