Beyond Inclusion/Exclusion: Becomings at the Edges of Practice
Description
It has always been difficult to ensure that inclusive education considers a diversity of excluded groups. Internationally there have been moves towards assimilation of students with disabilities or impairments into a wider vision of 'education for all' since the 1970s. In that time there have also been concerted efforts to move beyond deficit accounts of gender, 'race', culture and social class. Poststructural feminist theorising was helpful in challenging dualisms to create more complex views of gender/sexualities, ethnicities and culture and ableism.
This paper considers my collaborative teaching of difference and diversity amidst some of the theoretical and political debates of the past 25 years and asks questions about ways that new materialist theorising might help us take issues further. Rather than considering intersections among various categories of difference, emerging approaches consider inclusion/exclusion in both its specificity and unpredictability in nuanced detail.
Practical illustrations from several research projects, which include examinations of culture, indigeneity and queer comedy, will be used to spark discussion.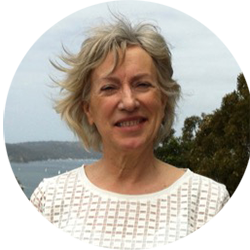 Lise Claiborne is co-director of the Difference, Diversity and Inclusion Research Unit in the Faculty of Education at the University of Waikato in Aotearoa New Zealand.
Currently she is a Research Fellow involved in doctoral supervision and research with a variety of professionals who are re-examining exclusion in order to work towards social transformation.
Originally a cognitive and developmental psychologist, Lise now researches at the junction of critical educational psychology and new theoretical movements.
She is author (with Wendy Drewery) of Human Development (MacGraw-Hill) textbooks that emphasise innovative approaches to supporting young people and adults in the community and co-editor (with Visha Balakrishnan) of the forthcoming, Difference, Ethics and Inclusive Education: Changing Global Policy and Practice (Sense Publishers).