"Beyond a Reading Level" Mini Course Term 3 2018

Saturday, 1 September 2018 from 9:30 am to 1:00 pm (ACST)
Event Details
Beyond a Reading Level
Series of 2 Sessions
Saturday 1 September 2018
Saturday 22 September 2018
9:30am - 1:00pm 
Light Morning Tea provided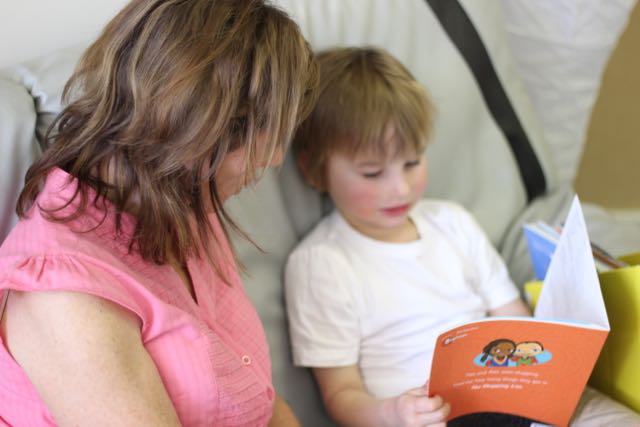 faciliated by Angela Kernahan 
"It's vital that we support young children's reading in ways that nurture healthy reading identities, that foster an attraction to books and a love of reading, and that teach them how make meaning in any text they choose, whether or not they can read the words." 
Kathy Collins and Matt Glover, "I Am Reading"
In educational settings today, far too often the complex process of reading is narrowed and minimised to be a Reading Level. This devalues not only the richness of what it means to be a reader, but fails to see the competence of the child who seeks to make meaning from text. 
Our role as early childhood educators is to ignite the love of reading in every child, but when we narrow our understanding of reading to only a Reading Level, children are given mixed messages about what it is to be a reader. We fail to support cildren to develop an identity as a reader, because they only identify as a level. Reading Levels can be helpful to the teacher, but aren't all that helpful to the child's growing reading identity and disposition to read. 
Children begin to learn to read from birth and continue learning to read through their play. In this series, Angela Kernahan will lead to you notice and name what you see as children play and it's connection to the reading process. It will help you to give greater value to the literacy in play and to also see symbolic play as the roots of literacy. 
In order to best teach children to read, it is essential for teachers to hold a confident and deep understanding about the reading process. Once children begin to read conventionally, Running Records are an important tool for analysing and understanding the strategies a child is (or isn't) using to read. But if we only collect accuracy rates, we never fully utilise their potential to inform our teaching. Whether you are teaching in Preschool/Kindergarten or the Early Years of School, understanding Running Records in their totality will help you to more fully understand the complex reading process. 
"In the rush toward ever higher reading levels in the early years, we may fail to value the strategy use and high-level thinking children do before they are reading conventionally." 
Kathy Collins & Matt Glover, "I Am Reading"
Please note: This series contains components of the "Getting the Most from Running Records" and "Supporting Emergent Readers" workshops from 2016.
Email Melissa if you are a full time student or a team of 6+ who wish to participate in this series (please include names of your team).
Please note: registration is via Eventbrite only. Manual invoicing is not available. 
When & Where

Immaculate Heart of Mary School
95 East St
Brompton, SA 5007
Australia

Saturday, 1 September 2018 from 9:30 am to 1:00 pm (ACST)
Add to my calendar
Organiser
Angela brings a great knowledge and experience about the pedagogy of reading and writing to the team at Lisa Burman Consultants.She is a Reading Recovery trained educator and leads the learning of teachers in the early years and primary years through her work as a Reading Coach, Key Literacy Teacher and educator. She is passionate about children developing strong reading and writing identities and aims to inspire other educators to share this vision through an inquiry approach. She is an experienced early childhood educator, with an emphasis on the primary setting and joins the rest of the team in being passionate about creating continuity between prior-to-school and school learning experiences for children and families.
Angela is one of our lead consultants for reading and facilitates professional learning in areas such as Reading Comprehension Strategies; the role of fluency in reading; writing inquiry; wellbeing; and playful learning.