Location
Brisbane Convention and Exhibition Centre (BCEC)
Glenelg Street
South Brisbane, QLD 4101
Australia
Refund policy
Refunds up to 7 days before event
Eventbrite's fee is nonrefundable.
Join us for an event that will focus on driving safety and quality improvements through collective knowledge, evidence and innovations.
About this event
The two-day event Wednesday 7 and Thursday 8 September, will focus on driving safety and quality improvements by drawing on collective knowledge, current evidence and innovation from across the membership.
Individual workshops will focus on:
Clinical Governance
Partnering with Consumers
Preventing and Controlling Infections
Medication Safety
Comprehensive Care
Communicating for Safety
Blood Management
Recognising and Responding to Acute Deterioration
Please also join us for dinner on Wednesday 7th September, at 18:30.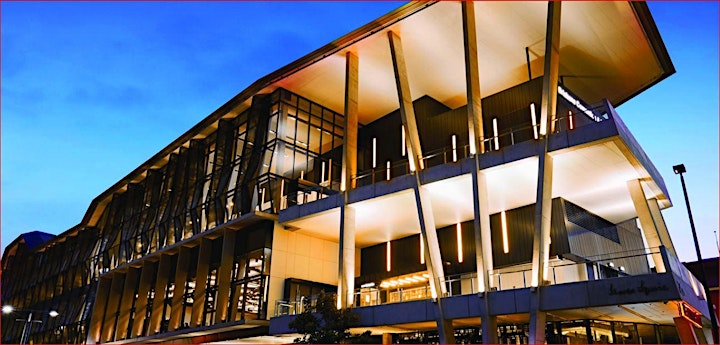 Better Together: Advancing Quality Health Outcomes
Venue: Brisbane Convention and Exhibition Centre (BCEC)
Room: Plaza Level Rooms P10 & P11
Address: Glenelg St, South Brisbane, Queensland
Dates: Wednesday 7 and Thursday 8 September 2022
Time: 08:00 - 16:00 (Wed 7 Sept) and 08:30 - 16:00 (Thur 8 Sept)
Cost: $687.50 inc.GST pp for HRT members only
Interpreting HRT data
This virtual workshop will be held on Tuesday 6th September and aims to help build the capability of HRT members to interpret HRT reports and program content.
Agenda items:
What data do we use and where do we get it from? Overview of HRT data sources, specifications and alignment
HRT peering and why we benchmark
Commonly used statistical measures in HRT reporting eg mean, median, mode, standardised rates and how to apply them to test hypotheses and drive improvement
HRT specific methodologies: Relative Stay Index
Future updates to HRT data reporting Hospital Acquired Complications version 3.1, ICD-10AM 12th edition and National Efficient Price.
Interpreting HRT data
Venue: Rydges Southbank Brisbane (venue change from BCEC)
Address: 9 Glenelg Street, South Brisbane
Room: Rooftop North, Level 12
Dates: Tuesday 6 September 2022
Time: 09:30 - 15:00
Cost: $434.50 inc.GST pp for HRT members only
Dinner
Venue: The Spaghetti House Trattoria
Address: Cnr Little Stanley, Grey and Glenelg Sts, South Bank, Brisbane
Dates: Wednesday 7 September 2022
Time: 18:30 - 22:00
Cost: $110 inc.GST pp for HRT members only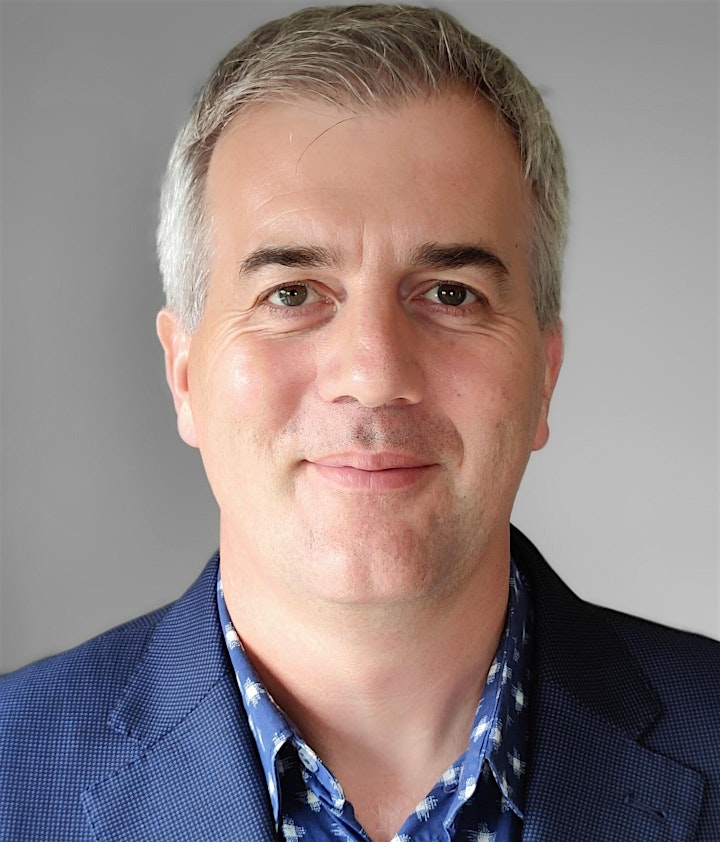 Dr Carl Horsley
Dr Carl Horsley is a dual trained intensivist currently working in the Critical Care Complex of Middlemore Hospital.
He is also the Clinical Lead for Patient Safety at the Health Quality and Safety Commission and is leading work to introduce modern safety science approaches into healthcare in Aotearoa New Zealand.
Carl recently completed his MSc in Human Factors and System Safety at Lund University with a focus on the sociology of safety.
He is a member of the Resilient Healthcare Society, an international collaborative which aims to understand the realities of everyday clinical work and how to create the conditions that support high quality care.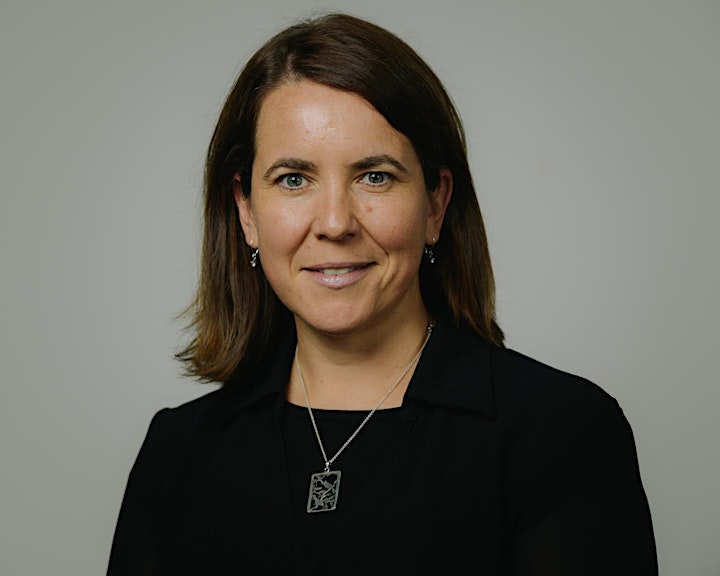 Dr Sarah Dalton
B.Med MMgt(Hlth) FRACP GAICD
Sarah is the Director of Clinical Engagement at eHealth NSW, Paediatric Emergency Physician at The Children's Hospital at Westmead, and previous President of the Paediatric and Child Health Division and Board Member of the Royal Australasian College of Physicians. Sarah has worked in different clinical and managerial roles across NSW over the last 25 years, from regional centres to specialist tertiary units and from community care to acute care retrieval services.
Sarah has a long-standing interest in leadership development and has previously completed a Fulbright Scholarship in Clinical Leadership. Her prior systems leadership roles include at the NSW Agency for Clinical Innovation and Clinical Excellence Commission. Sarah is a graduate of the Australian Institute of Company Directors and member of a national Not-for-profit board.
Sarah deeply believes in building sustainable systems and processes to enable clinicians to be their best. Sarah completed the INSEAD Coaching Certificate in 2019 and offers professional coaching to healthcare executives and clinical leaders through Capstan Partners in Sydney. She is a lead investigator in a recent study in partnership with Black Dog Institute that has demonstrated improvement in wellbeing following a professional coaching program for senior hospital doctors. In these uncertain times Sarah believes in the power of coaching to support clinicians, facilitate learning and reset directions to navigate the path ahead.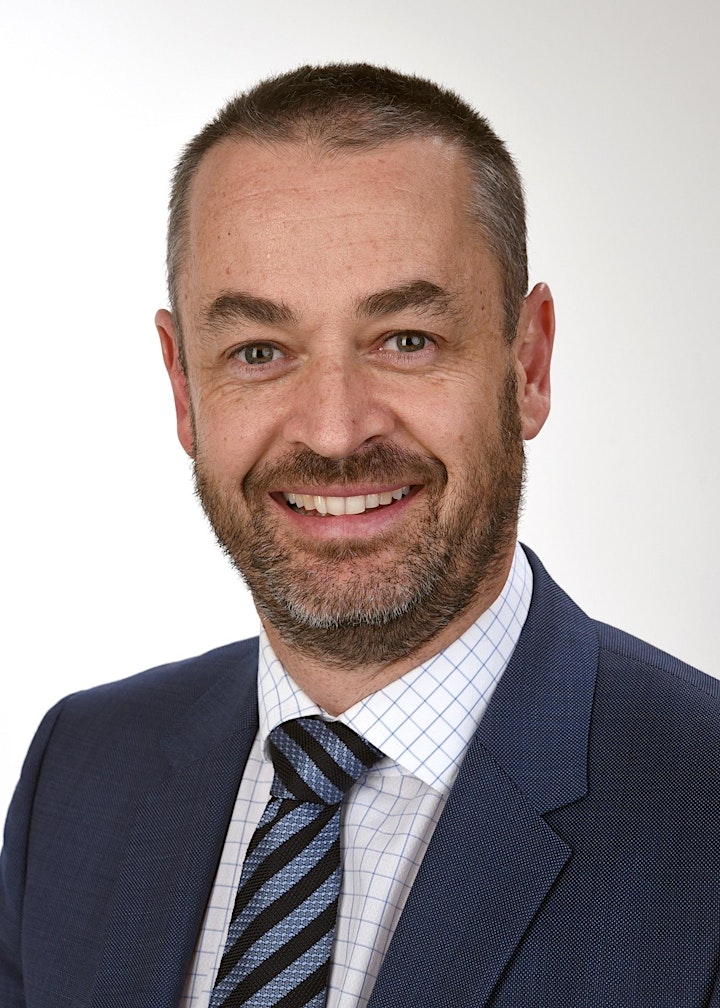 Dr David Rosengren
David is a practicing Emergency Physician with more than 20 years of clinical and executive leadership across both public and private healthcare.
He is currently the Acting Chief Operating Officer for the Queensland Department of Health, on secondment from his substantive appointment as the Executive Director Royal Brisbane and Women's Hospital.
David is a current Board member for Health Roundtable.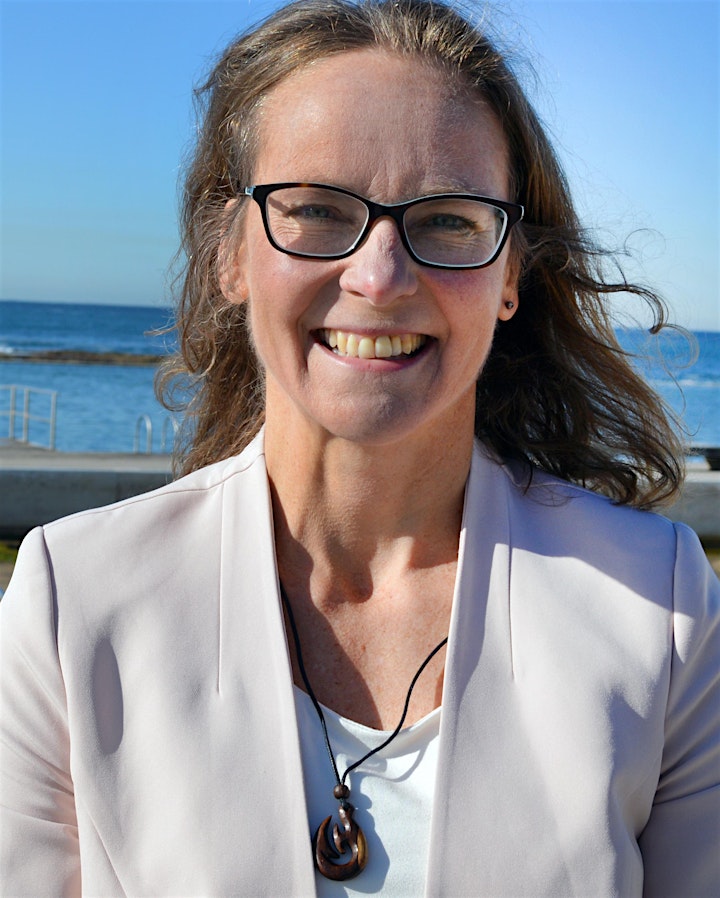 Professor Jennifer Martin
I am a credentialed Company Director, currently Director of Pharmacology Associates, University of Newcastle Council, NSW Council of AICD, AICD Corporate Governance Committee and Board of the Royal Australasian College of Physicians; with current practice as a clinical pharmacologist and physician in the Hunter New England network, academic (Chair) at the University of Newcastle and a medicines advisor to Australian State, Federal and NZ Governments.
In my academic role I lead a $1.96 million Cancer Council NSW Pathways grant to develop a personalised chemotherapy dosing system for cancer patients.
I have 20 years' experience on specialist Government (State and Federal) committees guiding pharmaceutical policy in Australia and NZ (including PHARMAC (PTAC) and PBAC) and have been a key member of the Royal Australasian College of Physicians (RACP) Policy and Advocacy Committee, as well as Industry, G8 University School Executive and Hospital Council experience.
I am a current Member of the NSW Divisional Council for the Australian Institute of Company Directors (AICD), a Ministerial appointment to the Therapeutic Goods Administration Advisory Committee on Medicines Scheduling and, as a former Rhodes Scholar, co-Secretary of the NSW Branch of Rhodes Scholars Australia.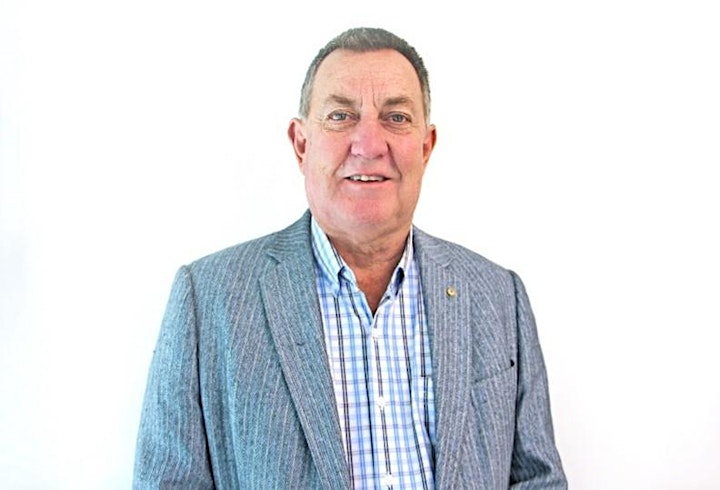 Mr Jim McGowan AM
B Econ, DipEd
Board Chair and representative on the Royal Brisbane and Women's Hospital Foundation Appointed: 18 May 2020 Current term: 18 May 2020 to 31 March 2024
Mr Jim McGowan AM was appointed Chair of the Metro North Hospital and Health Board on 18 May 2020.
Mr McGowan was previously Chair of the South West Hospital and Health Board and has significant high level public administration experience, specialising in the areas of governance, accountability, service delivery improvement and performance management.
Mr McGowan is a former Director-General of the Department of Community Safety, Department of Emergency Services and Department of Justice and Attorney General. Since 2012, he has held the position of Adjunct Professor, School of Government and International Relations at Griffith University and in 2015 led the review of the Queensland Industrial Relations system and related legislation for the Queensland Government. He has led the Taskforce on Occupational Violence for Queensland's Hospital and Health Services which reported in June 2016, and in 2019 was a member of the Expert Panel to provide advice to the Minister for Health regarding Queensland Health's Governance Framework.
On Australia Day, 2012, Mr McGowan was made a member of the Order of Australia (AM) "for service to public administration in Queensland through the development and implementation of public sector management and training reforms and to improved service delivery". As Director-General, Department of Community Safety and Deputy Chair of the State Disaster Management Group, Mr McGowan has led key response agencies and co-ordinated the response to a range of disasters which had serious and widespread impacts across Queensland and the nation.
He holds a Bachelor of Economics and a Diploma of Education from The University of Queensland and is also a Commissioner of Declarations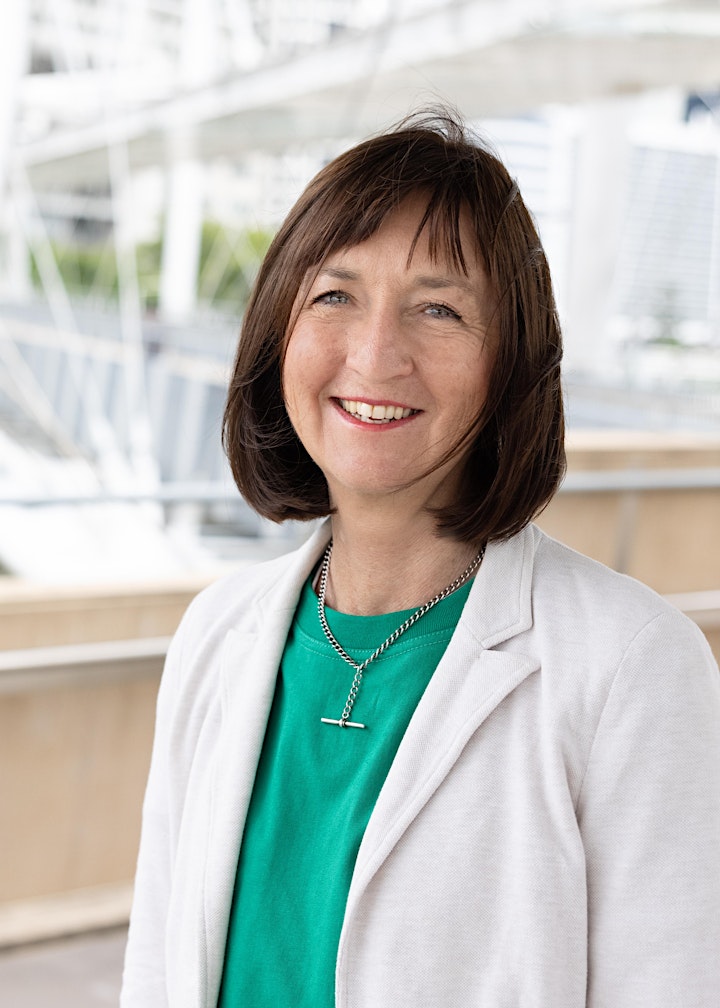 Kate Smith
DipScNurs, BNurs, GradDipHlthProm, GradCertDVResponses
Kate Smith is a Manager in Patient Safety and Quality Improvement Service, for Queensland Clinical Excellence, Queensland Health.
Her role covers the National Safety and Quality Health Service Standards specifically, Standard 2: Consumers Informed Consent, Standard 5 Comprehensive Care – falls prevention and pressure injury prevention, and Standard 8 Recognising and Responding to Acute Deterioration early warning tools and Ryan's Rule.
Kate works collaboratively with consumers and clinicians across the state to drive a reduction in patient harm and improve patient safety.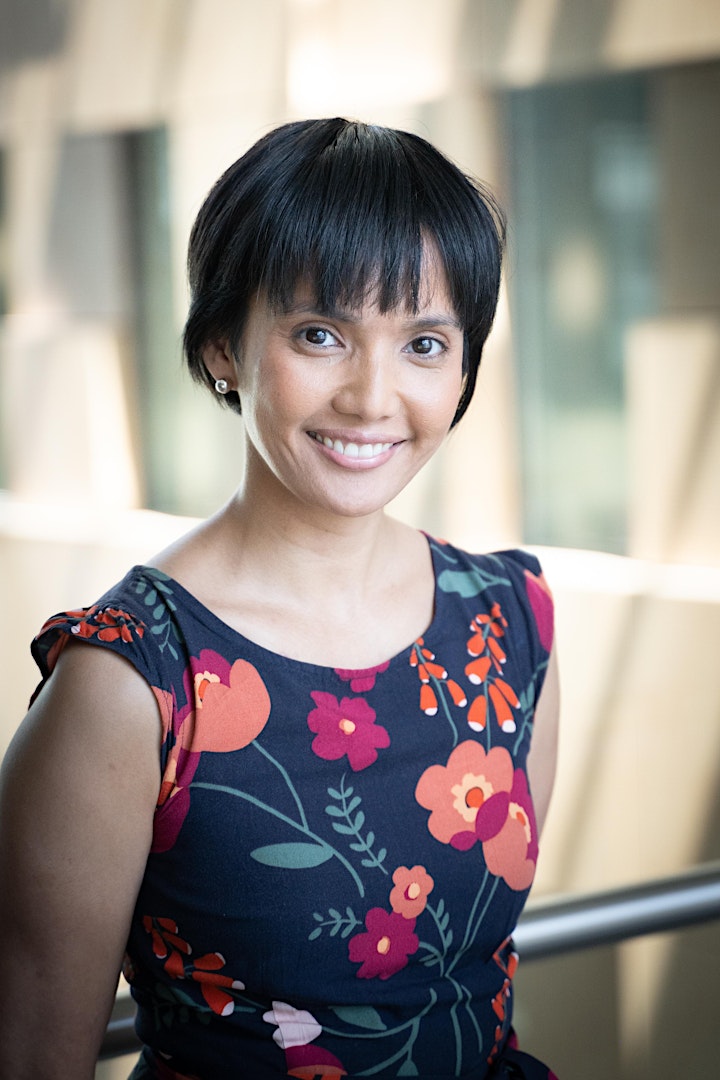 Bernadine Romero
BNurs, GradCertED and she is currently completing her PhD.
Bernadine is a CNC Safety & Quality Coordinator and Standard 5 Lead for Falls Injury Prevention in Gold Coast Health.
Her role assists in supporting clinicians across GCH to deliver safe, quality healthcare through evidence-based practice and improvement initiatives.
Bernadine is a member to the Statewide Falls Prevention Reference Group and works collaboratively with stakeholders across the state to improve the quality of healthcare delivery and reduce patient harm.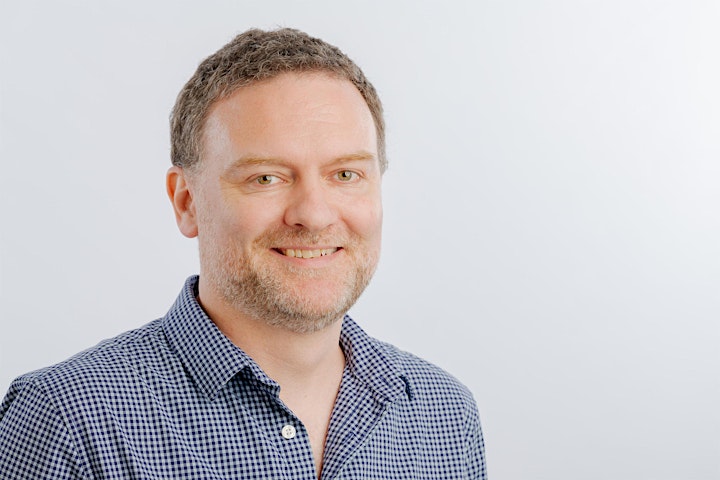 Rohan Cattell
Rohan is a data scientist with a background in mathematics & computing, and extensive experience in statistics, automation, visualisation, machine learning & data processing.
He has played an active role at the Health Roundtable since 2010, where he was chief data scientist from 2018-2021 and where he continues to hold an advisory role.
During his time at The Health Roundtable he has led work on the development of predictive models in areas such as length of stay, mortality and patient safety.
His current areas of focus are leading Beamtree's machine learning and ML Ops capabilities and advising across a range of data science related initiatives.
Rohan holds a PhD in Mathematics and has published academic papers in both mathematics and health, where he has collaborated with some of Australia's leading health researchers.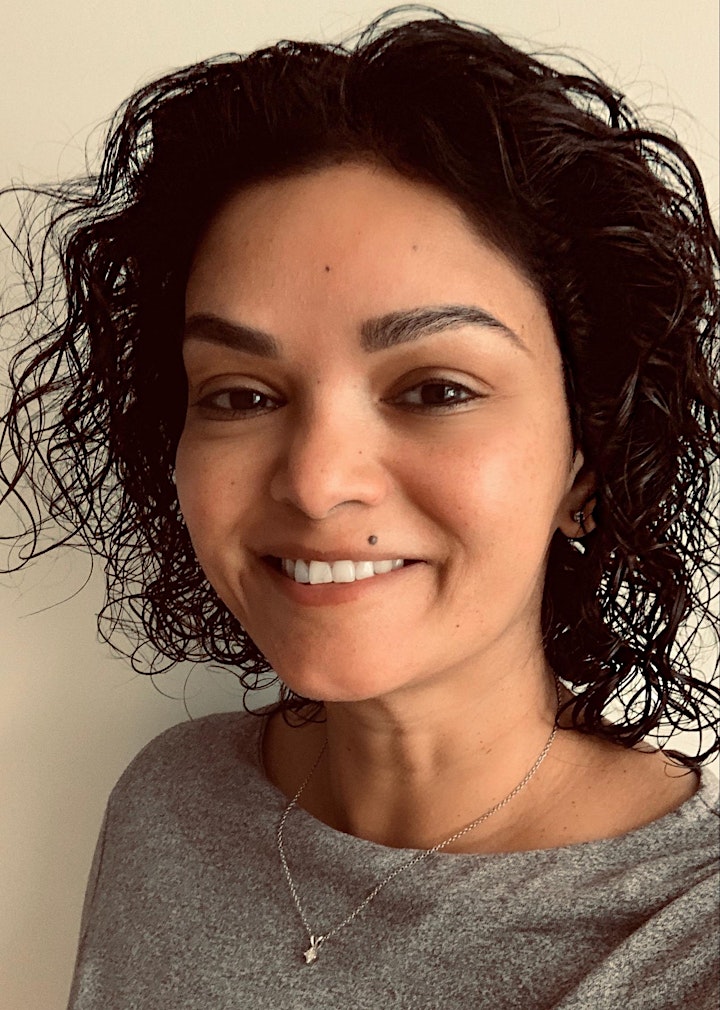 Melissa Suares​
Health Roundtable, Head of Insights and Knowledge Production​, melissa.suares@healthroundtable.org
Mel is the Head of Insights and Knowledge Production at the Health Roundtable (HRT) where she oversees the end-to-end delivery of benchmarking, technical report production, research and generation of insights for the whole of HRT across Australia, New Zealand and United Arab Emirates as well as various large Disability Service Providers. ​
She has an extensive background in both the technical and translational applications of Healthcare Data Analytics and has worked within Public Health, State and Federal Governments, Universities, Clinical Trials Research, Biotechnology and Cancer Screening services. More recently, she has worked for the Victorian State Government investigating common law Medical Negligence claims and in Federal Government where she held a leadership position within the National Disability Insurance Agency's Office of the Scheme Actuary. ​
Mel is a Clinical Epidemiologist by profession and is an Associate Fellow of the Australasian College of Health Service Managers. In addition, she holds a Masters Degree in Clinical Data Management and graduated with first class honours in Health Information Management where her research focused on Prehospital, Emergency and Trauma Medicine.​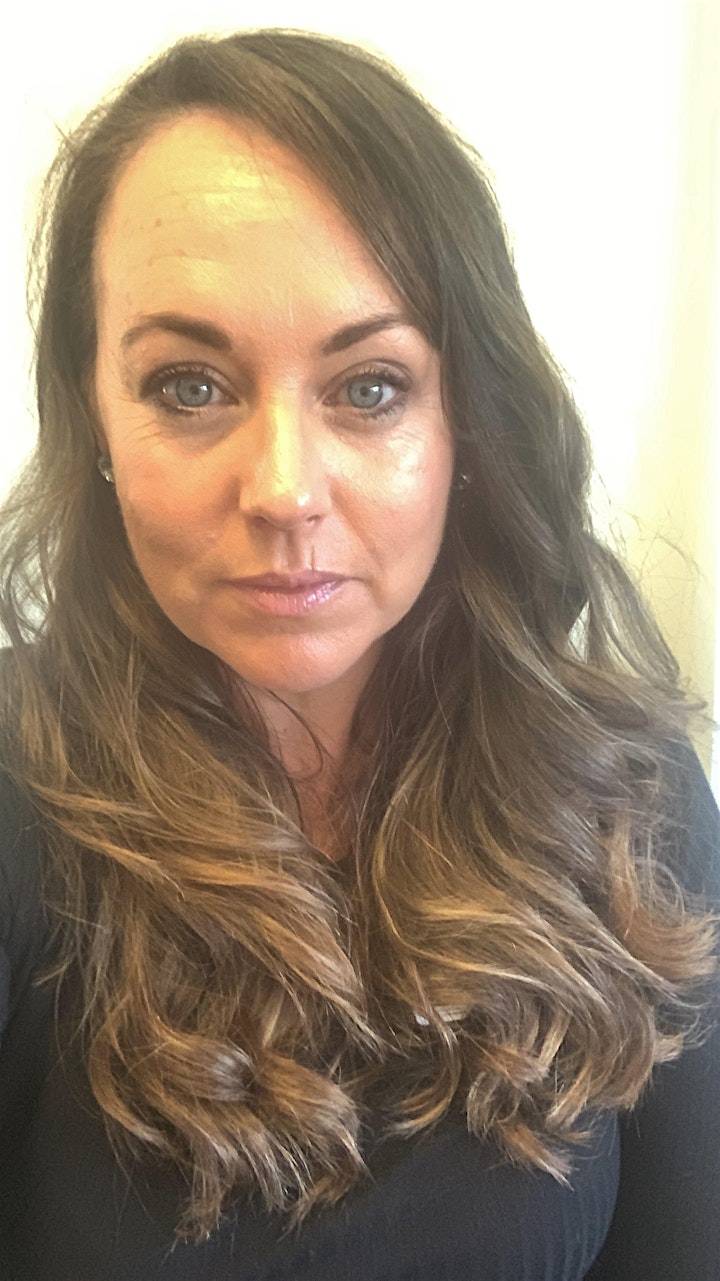 Lauren Sturgess
Director of Nursing and Midwifery, St George Hospital (SESLHD), Sydney
As a Registered Nurse for over 20 years, nursing is at the core of my identity and personal values. I see being a Nurse Manager as a position of privilege, whereby we can positively influence not only the professional journey of nurses and midwives, but the journey of patients under our care.
I have been the Director of Nursing & Midwifery (DONM) at St George Hospital for two years. St George is a large tertiary referral level 6 teaching hospital providing primary retrieval services for southern Sydney. As a center of excellence for a number of subspecialties, St George has a nursing and midwifery headcount of greater than 1800. In the last two years, the facility has played a key role in the COVID response for the Local Health District through the activation of the ICU Pandemic Pod and a number of COVID related inpatient & outpatient services.
Prior to my current role as DONM, I was the Deputy Directorof Nursing & Midwifery at St George for six years. The key function of this role relates to the operational demands on the facility including patient flow, staffing resourcing requirements, disaster/incident response, after hours management and infrastructure upgrade, such as redevelopments.
In 2021 I was a finalist in the Rotary NSW Women of the Year awards and in 2022 was nominated as Kogarah Woman of the Year at the NSW Women of the Year awards.
I completed my Masters in Health Service Management in 2009. And this year will undertake an Executive Leadership program through the LHD in partnership with the Australian Graduate School of Management and University of NSW.
As the DONM, some of the key achievements have related to the establishment of the workforce wellbeing framework to aide in the support and recovery of staff throughout and post COVID. As well as the executive leadership provided in relation to COVID preparedness and response. In addition, management development initiatives, such as the "Future NUMs/MUMs" & "Next Step Nurse Manager" 12 month programs.
As the Director of Nursing & Midwifery of St George Hospital, it is an honour to be a part of the strategic development of not only our current nurses and midwives but planning for the future growth and sustainability of this fundamental workforce.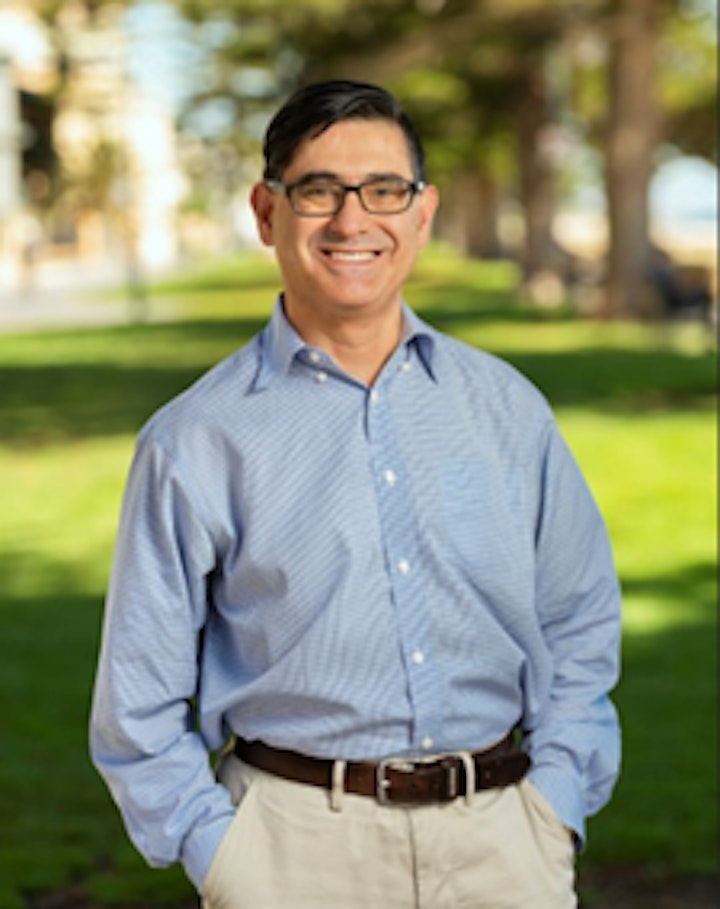 Professor Sepehr Shakib
A Professor of Clinical Pharmacology at the University of Adelaide.
Over the last 15 years he has been involved in developing systems for transitioning complex multimorbid patients from the hospital to the community in an inpatient and outpatient setting.
His other interest is in polypharmacy.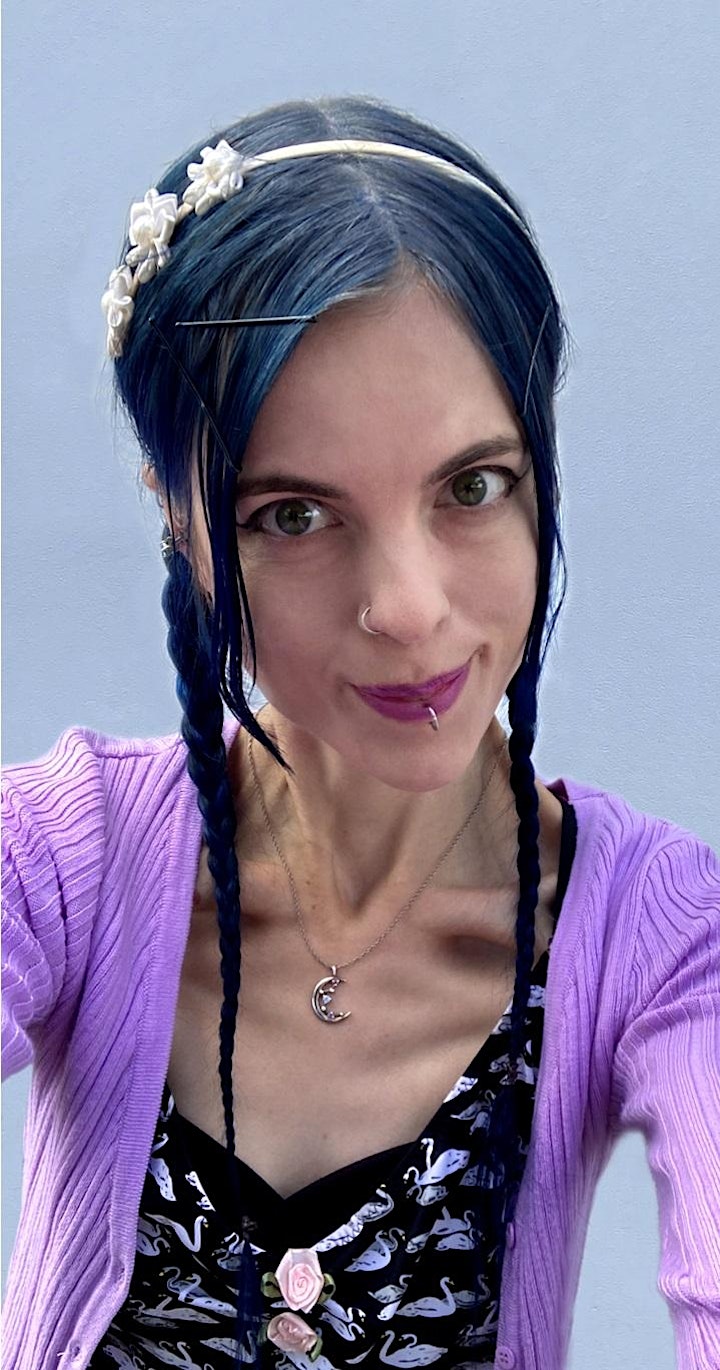 Rosiel Elwyn
Is a Master of Psychology graduate at the University of the Sunshine Coast's Thompson Institute, where they are now studying their PhD focusing on the role of trauma and the gut microbiome in anorexia nervosa.
Rosie has a background in peer support work, lived experience research and lived experience lecturing, and consumer consultancy.  
They have presented at national and international conferences on suicide prevention and eating disorders, and are currently involved in collaborative projects in body image, suicide prevention, eating disorders in autistic individuals, and decreasing stigma for professionals with lived experience of mental health concerns.
Rosie is a member of Suicide Prevention Australia's Lived Experience Panel and The Lancet Psychiatry Commission on Psychoses Advisory Board.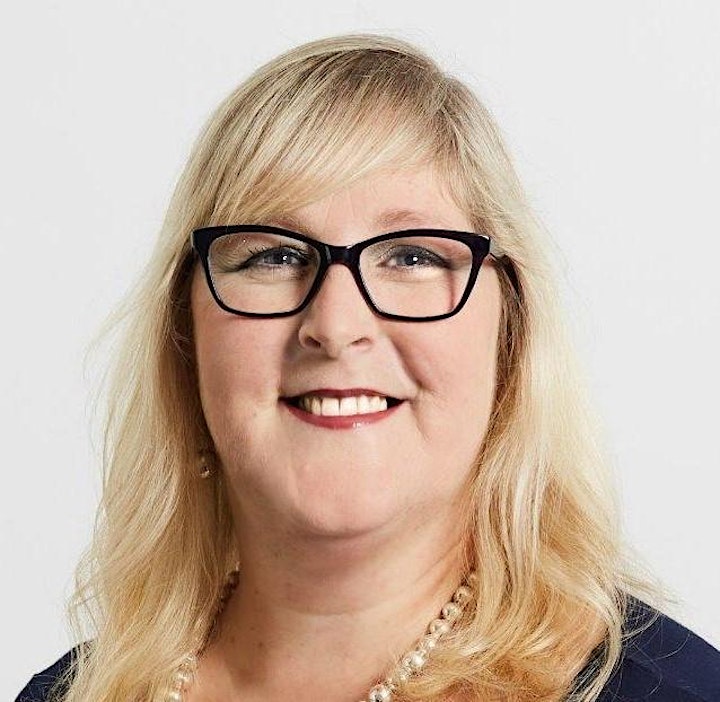 Associate Professor Amanda Walker
Amanda is a Specialist in Palliative Medicine in the Southern Highlands of New South Wales.
She also works as a Clinical Director at the Australian Commission on Safety and Quality in Health Care, and as a Clinical Advisor in eHealth NSW.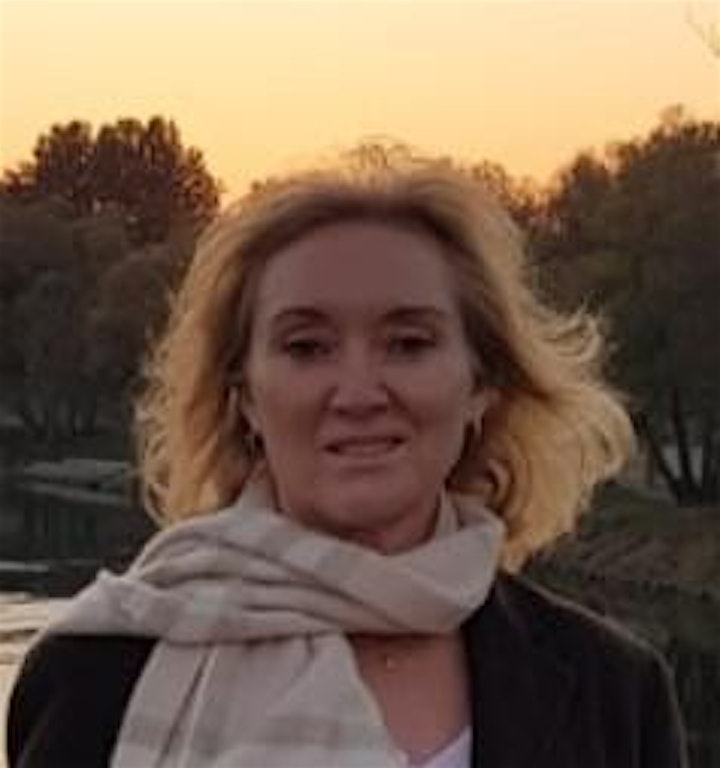 Dr Bronwyn Pearse PhD, MClinPract, GradCert (CritCare), CNC
Bronwyn is a Clinical Nurse Consultant (Blood Management) at The Prince Charles Hospital (TPCH), Brisbane.
She has been nursing for 37 years in various capacities including many years in ICU as well as clinical facilitating and lecturing at Central Queensland University.
Bronwyn has been working to improve blood management for the past decade, not only at TPCH, but also through the committees and working groups with the Australian National Blood Authority, Australian Health Commission, and the World Health Organisation.
Her research in blood management has developed to include implementation science, project management, and advancing the nursing contribution of PBM both nationally and internationally including mentoring a number of international PBM nursing groups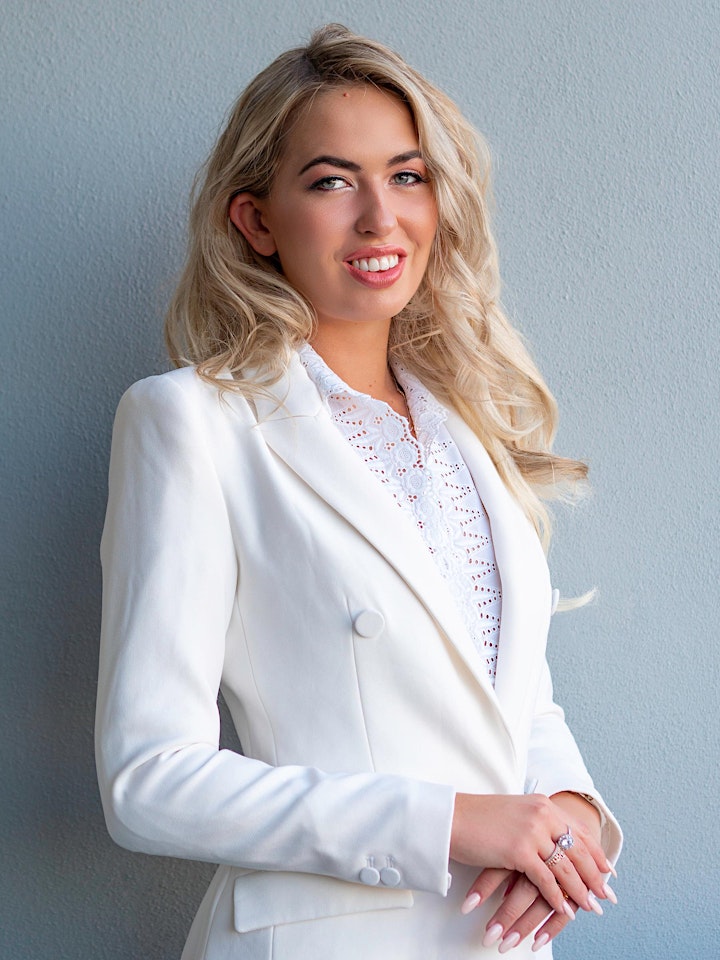 Anja Christoffersen
Anja is a passionate disability advocate - empowering others who are facing adversity with the empathy and expertise she's built through her lived experience with a rare, complex 'invisible' disability from birth that malformed almost every bodily system.
Walking Mercedes Benz Fashion Week Amsterdam, speaking on international stages and writing her autobiography all in her teens, Anja challenges perceptions and stereotypes to redefine what it means to be disabled. This resulted in her being awarded the QLD Young Achiever of the Year Leadership Award in 2020.
At 22 years old, Anja founded Champion Health Agency - a world-first 'talent agency for lived experience' taking an innovative approach to sustainable co-designed or consumer-led transformation in health, society and beyond. In a year, she has grown the social enterprise to represent over 40 people with diverse disabilities, chronic illnesses and experiences as carers across 4 countries, and empowered them to access income when many otherwise would have been unemployed.
System transformation and social change to create a more compassionate, respectful, equitable and accessible world is Anja's driving force. Harnessing studies in health services management where she consistently received high achiever awards, combined with the consumer (patient) perspective, Anja utilises this unique combination of skillsets and perspectives to work with hospital and health services, consumer bodies, government, not-for-profits and the private sector to achieve shared goals of improved consumer engagement, patient experience, safety, quality and service delivery.
With diverse experiences as a strong voice and leader, including as an international keynote speaker, published author of 'Behind the Smile', Youth Member of Queensland Youth Parliament in 2021 and co-design facilitator - she supports organisations of all sizes to achieve their objectives within the health, education, business and social sectors in a range of capacities.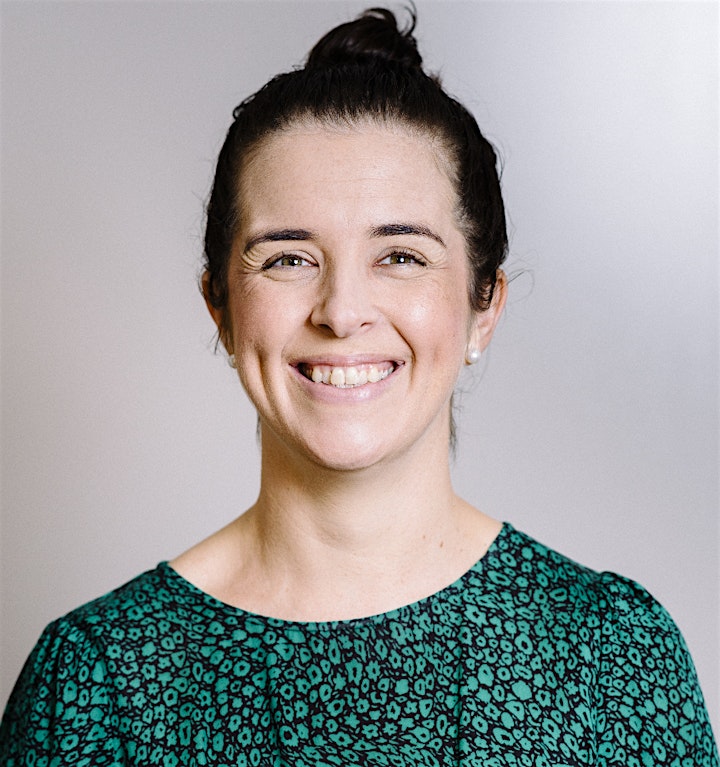 Dr Úna Harrington
Dr Úna Harrington is an Emergency Physician in Queensland, Australia.
She is the Lead and Co-Founder of Wellness Resilience and Performance in Emergency Medicine ( WRaP EM, wrapem.org) . The WRaP EM curriculum is used both nationally and internationally.
She holds the Wellbeing portfolio in her Emergency Department. She also holds positions on QEDSAP Wellbeing and Workforce Committee and the ACEM Regional Wellbeing Champion Group.
Dr Harrington is an experienced educator and speaker. She has presented locally, regionally and nationally on how the concepts of performance and staff wellbeing are inextricably linked to optimal patient care and team cohesion. She provides bespoke, interactive and evidence-based workshops to those who work in healthcare.
Úna is also the mother to a mercurial toddler and wife to an affable surgeon.