About this Event
BETTER TOGETHER 2021
Australia's 4th national LGBTIQ+ conference
A space for LGBTIQ+ voices to be heard and to promote collaborative action.
We are thrilled to announce our 4th annual national conference, Better Together 2021, will be held in Adelaide on 15-16 January 2021 at the Adelaide Convention Centre in Adelaide, South Australia.
In order to facilitate a conversation about LGBTIQ+ rights in Australia we need to have a platform to share our ideas and experiences and build bridges between our diverse communities. We want to do this through a national conference we call Better Together.
What is our aim?
To create a national gathering for the Australian LGBTIQ+ community and its allies;
To explore the current issues facing the LGBTIQ+ movement and bring together voices from indigenous communities, people with a disability, the Deaf community, as well as multicultural and multi-faith communities;
To create a truly intersectional discussion about achieving social and cultural change;
To connect and celebrate Australia's diverse LGBTIQ+ communities;
And to create opportunities to establish meaningful connections so we can work collaboratively and cultivate positive change.
---
Pre-Conference Day
A pre-conference day held at a different venue will be on 14 Jan 2021 and will have the following events:
Disability Caucus
Transgender, Gender-Diverse/Non-Binary Caucus
Venue to be confirmed.
Call for Presenters
If you are interested in running a session, workshop or presentation at the conference please apply here.
Subscribe
Subscribe to our mailing list to receive updates.
Presenting partners: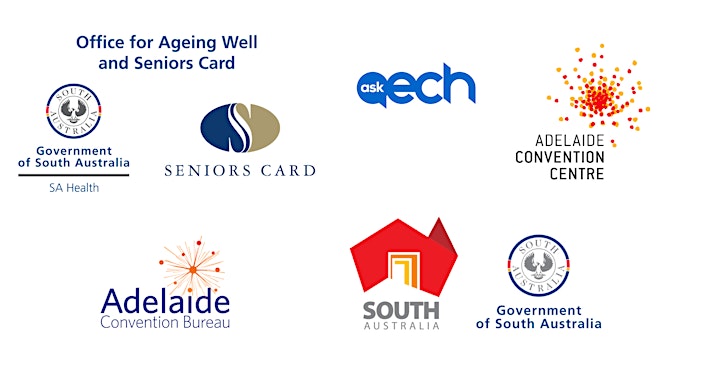 The Equality Project acknowledges the Kaurna people of the Adelaide Plains as the traditional custodians of the lands on which we will gather for this event.
Better Together 2021 is brought to you by The Equality Project and proudly supported by the Office for Ageing Well and Seniors Card, SA Health, ECH (Enabling Confidence at Home) and Adelaide Convention Bureau.
Conference terms and conditions.
Find out more: www.theequalityproject.org.au
#BetterTogether