Sales Have Ended
Ticket sales have ended
Thank You for registering for Who Before Do Master-class with very special guest presenter Glenn Capelli in Ballarat 2 - 4.30 p.m. Wednesday 27th June 2018. I very much look forward to seeing you then. Best regards Ian
Sales Have Ended
Ticket sales have ended
Thank You for registering for Who Before Do Master-class with very special guest presenter Glenn Capelli in Ballarat 2 - 4.30 p.m. Wednesday 27th June 2018. I very much look forward to seeing you then. Best regards Ian
Description
This is master-class number 4 in the special Who Before Do series. Read all about the Who Before Do concept here.
Each master-class is standalone however you can get a feel for what's happened so far here.
This month I'm delighted and excited that my friend and colleague, the incomparable Glenn Capelli will be presenting most of this master-class and hence our theme of Better, Smarter and Wiser.
Glenn will be offering his own unique insights into the new world of work.
To wet your appetite see video by Glenn on leadership here.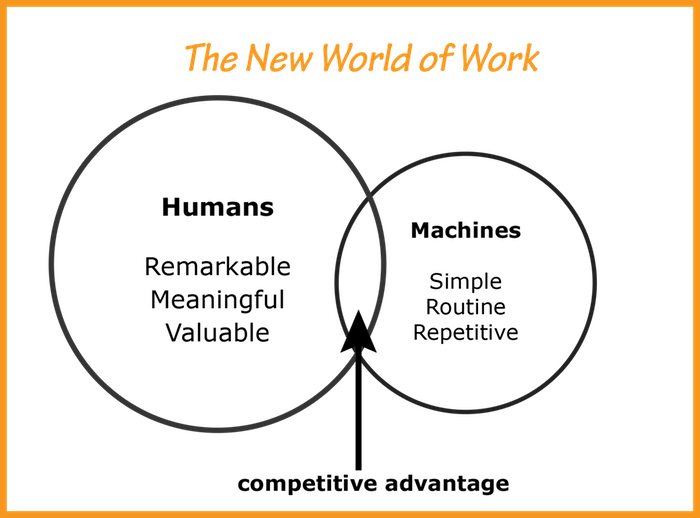 By competitive advantage I mean being true to yourself. In my language the only competitor any of us have is the person we looked at the mirror this morning. In a business sense we should be driven by our unique reason for being, not by what other businesses are doing.
Read about why we're all remarkable here and here.
The full master-class series is pictured below. This month we're exploring the daily pursuit of being better and wiser.
Each master-class is held at the same time and place and on the fourth Wednesday of every month with the exception of December which will be the second Wednesday.
This master-class will continue the following tradition:
What I say (and Glenn) is important, yet nowhere near as important as what you hear yourself say to yourself, who you become and then do your own unique work.
Please contact me on 0418 807 898 to explore the 1:1 and/or group mentoring that can follow each master-class or to inquire about the special season's ticket offer.
Be remarkable.
Ian
Thanks Glenn we've been getting rave reviews in regard to your Innovation session last week. The feedback has been amazing "best training I have ever done! I'm still buzzing! It was great; I loved every minute of it. Very inspiring, interesting, thought provoking."
Credit Suisse Asia
I engaged Ian Berry to talk to my team and challenge them to bring their very best to the office every single day as we commenced the new financial year.
I recommend Ian as a value-add to any business leader or staff member and feel confident each participant will walk away inspired with a greater understanding of themselves and equipped with additional ideas and techniques of how to achieve their very best performance each and every day.
Luke Rieniets, Senior Business Banking Manager, Bendigo Adelaide Bank Ltd
It's a privilege to be in any way instrumental in bringing the wonderful world of Glenn's mind to our listeners. I'm awe-struck by his capacity of constantly renewing and refreshing the world - and saying some important things on the way.

Rosemary Greenham, ABC Radio Australia
At the start of 2015 it became clear on the road ahead for my business we were facing some serious challenges.
We had just purchased the Budget franchise and were experiencing inconsistent business results, some big rental agency changes, and some poor staff attitudes had crept in.
I had heard Ian speak at a function in 2014 and I had been impressed with the message of his talk that day.
Ian has worked as a mentor to me for the last 14 months. He's also run sessions and worked 1:1 with my staff.
We've made several small shifts in how we conduct our business that have made a significant difference with my key people, how we work, and to our results.
Darren Rix, Franchisee Avis Ballarat & Western Victoria, Budget Ballarat & Bendigo