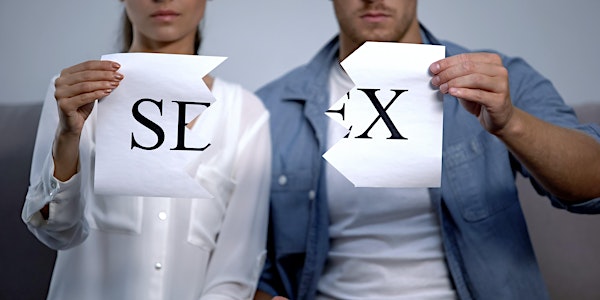 Better lovers - Intimacy & sexuality beyond guilt & shame
Sales Have Ended
Registrations are closed
We may open up more tickets to this session. Please come back again!
In a culture of porn, casual sex, LGBT & church scandals, Christian views on sexuality are revolutionary. Are there any benefits to it?
About this event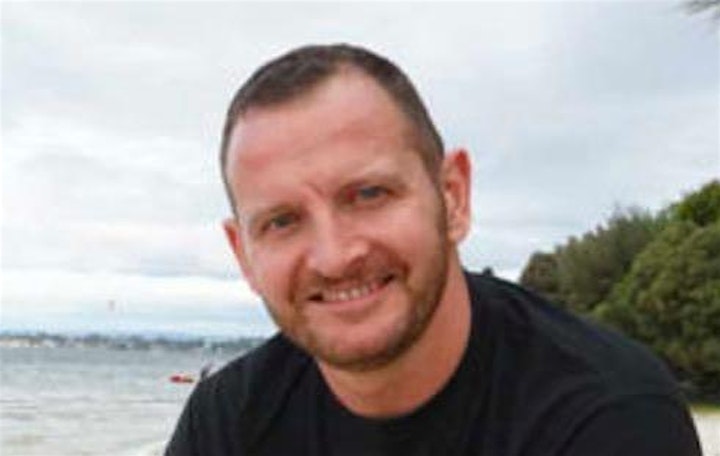 BETTER LOVERS - INTIMACY & SEXUALITY BEYOND GUILT & SHAME
BETTER LOVERS - INTIMACY & SEXUALITY BEYOND GUILT AND PAIN (ZOOM TOWN HALL SERIES ): VOR is pleased to present two interactive Zoom sessions with Mr James Parker . The series will be introduced by Pastor Benny Ho and hosted by Philip Wu.
A YOUNG PERSON'S PERSPECTIVE OF SEXUALITY "We are no longer in the dark ages but my parents believe in gods & demons and their attempts to drag me to church is driving me nuts. Why can't they just follow the science? If two people love each other, they have the natural right to be in a sexual relationship, regardless of sex or gender identity. A woman should have the choice to abort a pregnancy if she doesn't want to carry a clump of cells to term! I mean, religion just suppresses what we have evolved to be and results in guilt and hypocritical outcomes like child abuse in churches! It's pointless to share with my parents my perspectives as it just leads to a moral lecture. I keep my opinions to myself. If ever there was a talk which explains what I am feeling to my parents, I will consider attending it!"
A PARENT'S PERSPECTIVE ON SEXUALITY "I grew up in an era when it was clear that a man is a man and a woman is a woman, and marriage is between a man and a woman. I can't relate to today's topsy turvy world. My children are either always on some podcast or in the room playing computer games, and a chasm separates our thinking. They quote lofty ideals such as 'inclusion', 'global warming' and 'non-discrimination' but I doubt if they are aware of the big money, political intent and consequences behind these agendas! I need to know the world in which they are growing up in, a world that seems to be drawing my child / teenager away from me!"
WHO SHOULD ATTEND? :
Young people who cannot find a reasonable justification for Christian moral values.
Parents who wish to bridge the ever widening value chasm with their children.
Individuals, regardless of religious beliefs, gender identify or sexual preferences who have found intimacy and sexuality to be less than fulfilling.
JAMES PARKER : James has an unusual life story which involves him being fostered and adopted. He was a victim of childhood sexual abuse and in his twenties, was an active LGBT activist. A life of pornography and sex addiction led him to a state of gender identity confusion before he came to Christ and experienced a full and complete restoration. He now loves being a dad and enjoys a typical life of WA beaches and Australian football. James has served and ministered locally and internationally across many Christian churches and has a passion for the godly restoration of all men and women.
SESSION #1 (WED, 25 MAY 22) : "WE ARE NOT CALLED TO BE STRAIGHT. WE ARE CALLED TO BE HOLY". How can a loving God condemn a person who is born gay to eternal hell? How can it be possible for a 'Christian' not to sleep around before marriage in this day and age? This session will give us invaluable insight from James Parker into a biblical perspective on sexuality and in focus, how the LGBTQ community perceive those who oppose them. What drives their missionary zeal and activism? In the course of the discussion, we will come to realise that the key to addressing this space is for Christians to have a consistent yardstick to all kinds of sexual orientation, practice and preference. We will realise that 'all have sinned, and fallen short of the glory of God'.
At the end of this session, participants :
can assess for themselves the unintended consequences of contemporary views on sexuality
will discuss the seeming contradiction between bible based morality and freedom
will learn how to appropriately respond to persons struggling with sexual issues
will have a better understanding of how young people view sexuality
SESSION # 2 (WED, 1 JUN 22) : "TRIUMPH OVER GUILT AND SHAME" Whether you are presently trying to help someone deal with gender identity issues, counsel a mate who is cheating on a spouse, or building your child's resilience to pornography, the pivotal fulcrum to victory over sexual matters is the dismantling of the layers of personal, social and ideological shame that surrounds human sexuality.
Participants will be trained to :
reduce their discomfort of discussing issues relating to sexuality
be able to approach controversial topics in a non-judgemental and loving way regardless of the other person's worldview or position
PROGRAM STRUCTURE
8.00 pm Welcome - Philip Wu
8.10 pm Setting the Stage - Ps Benny Ho
8.20 pm A Young Person's Perspective
8.30 pm Main Session - James Parker
9.00 pm General Questions for James Parker
9.15 pm Breakout Groups for Discussion
9.30 pm End
ZOOM ACCESS FOR TICKET HOLDERS ONLY - ONLY REGISTERED PARTICIPANTS WILL GAIN ACCESS TO THE ZOOM ROOM ON THE 2 EVENT DAYS
Watch James' Testimony @ 25 mins