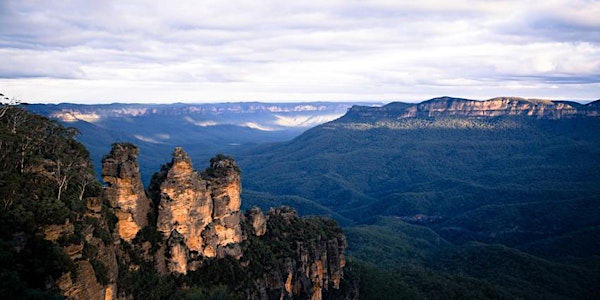 Better Laws for a Better Planet Symposium
Location
University House Hotel
1 Balmain Crescent
Acton, ACT 2601
Australia
Refund policy
Refunds up to 1 day before event
Description
Better Laws for a Better Planet: A Symposium on the Future of Australia's Environment Laws
***Please note: the symposium has sold out. Please contact info@placesyoulove.org to be added to the wait list***
Almost 20 years since the inception of our key national environmental law, the Environment Protection and Biodiversity Conservation Act 1999 (Cth), the condition of Australia's natural and cultural environment continues to decline across most indicators.
With the review of the Act due by 2019, we have an opportunity to improve environmental law and governance in Australia. We need to better value, manage, conserve and restore nature, and reduce adverse environmental impacts.
This symposium brings together experts and interests from across disciplines, sectors and demographics to discuss the key challenges and directions for the next generation of environment laws to deliver genuine environmental protections.
Key topics for discussion will include:
• New governance and principles for Australian environmental law
• Effective democracy: legal frameworks that support human rights and public participation
• Environmental rule of law and compliance
• Air pollution, health and legal frameworks
• Australia on the global stage
• Safeguarding nature and biodiversity

***Speakers announced***
Some of the experts voices we'll be hearing from on the day:
Mr Wally Bell, Ngunnawal Elder, Chair, Buru Ngunawal Aboriginal Corporation
Professor Kate Auty, ACT Commissioner for Sustainability and the Environment
Professor Jan McDonald, Professor of Environmental Law, University of Tasmania / NELA board member
Justice Antonio Benjamin, Chair, IUCN World Commission on Environmental Law
Adjunct Professor Rob Fowler, Convener, Australian Panel of Experts on Environmental Law; Law School, University of South Australia
Dr Bruce Lindsay, Lawyer, Environmental Justice Australia
Dr Hanna Jaireth, Director, National Environmental Law Association (NELA)
Associate Professor Cameron Holley, University of New South Wales Law
Rachel Walmsley, Director, Policy and Law Reform, Environmental Defenders Office NSW

Plus 3 panels:
Panel 1 - "Protecting nature: how the law can respond to Australia's extinction crisis"
Chair: Jess Feehely, Principal Lawyer, EDO Tasmania / Vice President, NELA
Emeritus Professor David Farrier, University of Wollongong Law, APEEL member
Peter Burnett, PhD Candidate, ANU; former First Assistant Secretary, Department of the Environment
Dr Dejan Stojanovic, Post doctoral Fellow (Conservation Biology), ANU
Nicola Beynon, Head of Campaigns, Humane Society International
Panel 2 - "Air pollution, health and legal frameworks"
Chair: Julia Pitts, The Future Generations Project, Member IUCN WCEL
Nicola Rivers, A/g CEO, Environmental Justice Australia, APEEL member
Dr Ben Ewald, Senior Lecturer, School of Medicine and Public health, University of Newcastle
Panel 3 - "Compliance and the environmental rule of law"
Chair: Rachel Walmsley, Director, Policy and Law Reform, EDO NSW
David Morris, CEO, EDO NSW
Professor Neil Gunningham, Australian National University, APEEL member
Dr Gerry Bates, Specialist in Environmental Law and Policy, Adjunct Professor University of Sydney, APEEL Expert Adviser
Danya Jacobs, Lawyer, Forest Law Program, Environmental Justice Australia
And our closing panel - "Envisioning the future: better laws for a better planet"
Chair: Dr Hanna Jaireth, Director, NELA
Professor Lee Godden, University of Melbourne Law School
Dr Michelle Maloney, National Convenor, Australian Earth Laws Alliance
Kelly O'Shanassay, CEO, Australian Conservation Foundation
Peter Cochrane, Councillor, IUCN