Learn about how the WA Government is leveraging digital platforms and data to drive change in the public sector.
About this Event
PHYSICAL EVENT SOLD OUT.
Digital has the power to transform the way that governments deliver services to their people and businesses.
Join the Office of Digital Government at our public sector only event. We'll explore how whole of government digital platforms and good data insights can help solve some of the biggest challenges faced by the WA Government today.
WHY SHOULD YOU COME?
You'll learn:
How whole of government digital platforms can speed up service delivery
What the WA Government is doing to enable data sharing and analytics in the sector
How the WA Government is using data insights to make better decisions right now
How you and your agency can leverage what the WA Government is doing to benefit your business and customers
THE AGENDA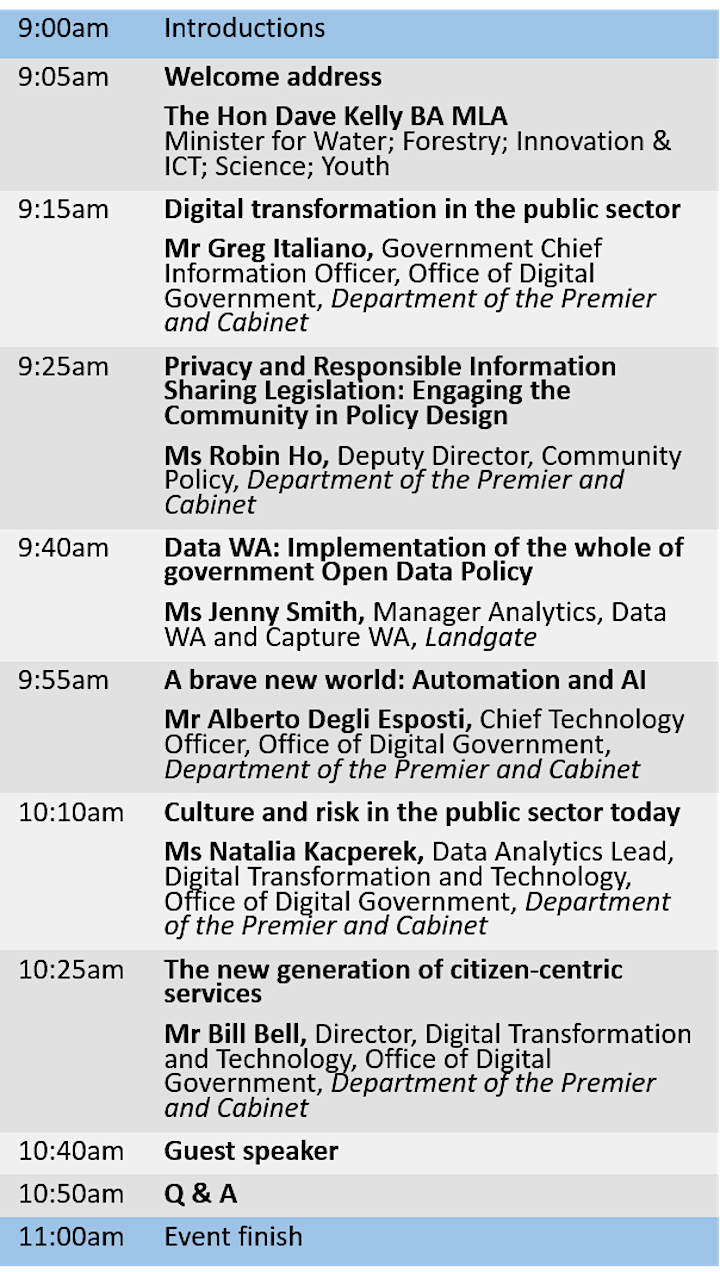 HOW DO YOU REGISTER?
This event is for the public sector only.
The physical event has sold out!
Please reserve a ticket for the virtual event using your government email address.
Please forward this event to your teams and colleagues.
WE LOOK FORWARD TO SEEING YOU THERE.