Better cities for a better world: Achieving the Urban Goal
Better cities for a better world: Achieving the Urban Goal
Wed 16 November 2016, 5:30 PM – 8:00 PM AEDT
Description
The UNAAV Global Goals Academy is excited to present the fourth event in this series, aimed to educate and empower change towards achieving the United Nations Sustainable Development Goals.
Held in support of World Cities Day (31 Oct), this event will provide a platform for discussion around Goal 11: Make cities and human settlements inclusive, safe, resilient and sustainable.
Our guest speakers will discuss and reflect upon the role of cities and local governments in advancing the sustainable development agenda and what can business, government, civil society and citizens do to make our cities, and Melbourne in particular, more sustainable.
Speakers Announced
We are delighted to announce the guest speakers for the fourth event in the Global Goals Academy series, aimed to educate and empower change towards achieving the United Nations Sustainable Development Goals.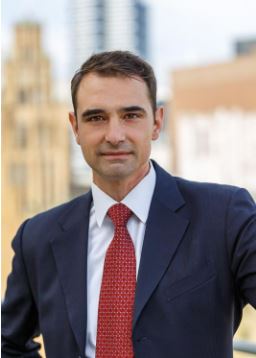 Toby Kent Is Chief Resilience Officer for the City Of Melbourne. His role involves working across Melbourne's metropolitan region to develop and implement a resilience strategy that will see Melbourne better prepared to manage the chronic stresses and acute shocks that Melbourne will have to tackle, today and in the years ahead.

Toby has created and implemented resilience and sustainability strategies across a range of sectors. Since the late 1990s he has worked with governments, communities, industry sectors and many other stakeholders on five continents.
Prior to joining the City Of Melbourne, he worked with leading Melbourne businesses, including MMG mining corporation and ANZ bank, where he was Head of Sustainable Development. Toby has a Masters degree in Urbanisation (Housing and Social Change) from the London School of Economics.
Rufael Tsegay is completing Honours in International studies at RMIT University. Within his studies, he has maintained a focus on understanding poverty and inequality, human mobility and sustainable urban development. Rufael has an interest in policy around public and affordable social housing strategies in Melbourne.  As part of the Habitat III delegation, Rufael completed research on the financing of affordable housing and regeneration projects in developing nations. His main goal was to understand the premise of the New Urban Agenda and the Sustainable Development Goals, in particular the greater emphasis on multi-stakeholder partnerships and government action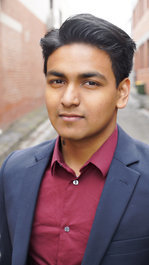 Sadman Shafiq is a student at Swinburne University studying in Computer Science (Processional). He was a Global Voices Australian Youth Delegate at Habitat III, focusing on architectural innovation and sustainable design. Sadman has done work experience at Archiscale consulting with modelling and plan designs. In his spare time, he practices film making and does freelance photography.
More details to follow shortly.

---
The Global Goals Academy is led by the UNAAV Young Professionals on behalf of the UNAAV and is aimed at all professionals and students.

We recommend you sign up for UNAAV membership as the Global Goals Academy will be ongoing to educate and empower change related the Sustainable Development Goals. #GlobalGoals