Description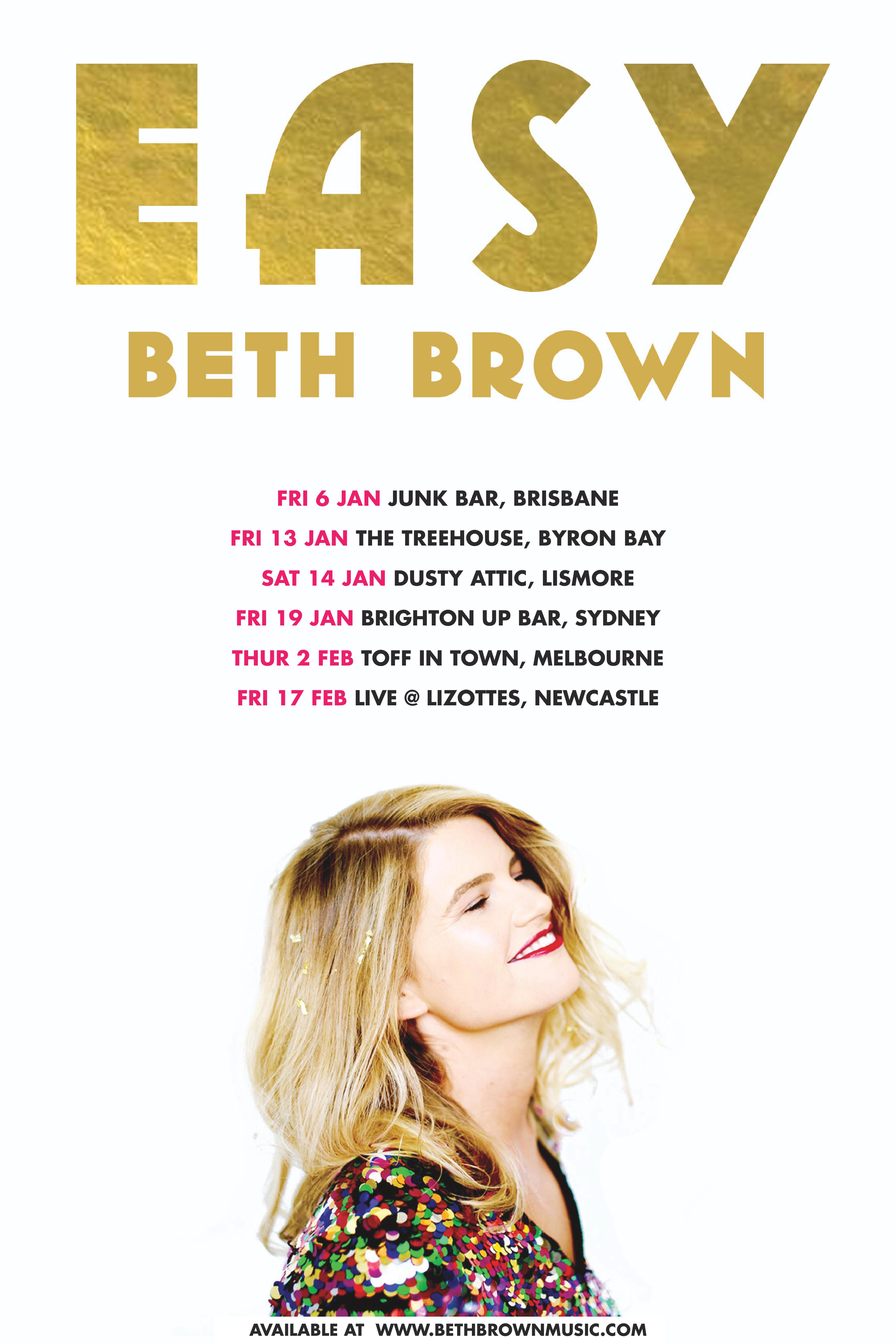 BETH BROWN 'EASY' SINGLE TOUR | BYRON BAY | WITH SUPPORTS JILLIAN LINKLATER AND JOSH HAMILTON
Australian indie-pop songstress born Beth Brown is the newest female signing to the Gretsch Guitar USA Family, and has been captivating international audiences with her earthy and infectiously joyful tunes, trailblazing pathways to the US.
Her debut EP 'Dream Coat' will be released in 2017, leading with debut single "Easy" this coming November followed by an Australian tour early January 2017. Partnering with highly Celebrated US producer Brad Jones, Brown joins a list of Critically Acclaimed Australian artists Including Missy Higgins and Butterfly Boucher.
Taking a cue from industry changers like the Beatles, Jeff Buckley, and Prince, Brown loves the challenge of taking analogue instruments and Placing them into contemporary production spheres and arrangements. Inspired by classic rockers like Janis Joplin and Aretha Franklin, Brown's respect for 1970's glam is apparent in her melodies Past.
Relocating to Nashville in 2015, Brown shares That "[Nashville] has been the experience of a lifetime, and has lived up to its reputation as Music City. I've never felt so challenged and alive. It's exactly what I wanted. Writing with Butterfly Boucher on this single was an absolute dream."
Brown made her debut US appearance at American Fest 2015, playing Nashville's prestigious Blue Bird Café and becoming the first Australian female artist to be endorsed by The Gretsch Company, welcomed by owner Fred Gretsch.
Co-Writing with greats: such as Shannon Sanders and Jerry Sally Beth has Launched into the creative circles That Have penned for mega-recording artists John Legend, Chris Stapleton, Celine Dion and India Arie.
"We are thrilled to carry the Gretsch Have her name into a new era of Contemporary Music." Joe Carducci - Gretsch Marketing