Description
"The way you do something; is likely the way you do everything"
Do you ever find yourself doing things, you know don't support you, without realising it? Have you wondered why it can be so hard to do things we know are 'good' for us? And why it's so hard to stop doing things that are 'bad' for us?
Then this workshop is for you...... Let's master our habits, rather than letting our habits be the master of us!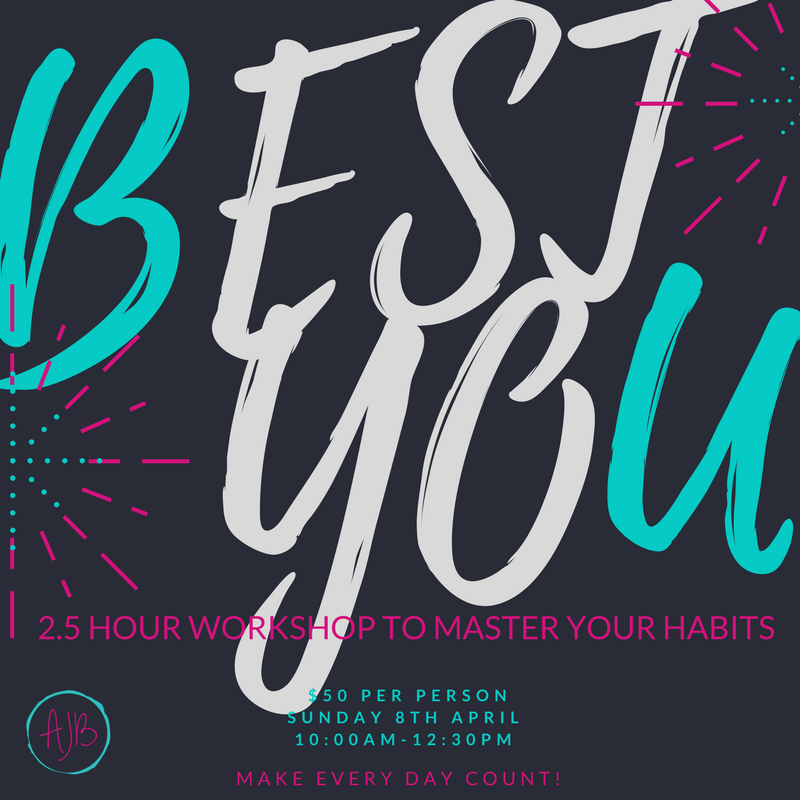 Excited to be teaming up with Anytime Fitness, Nedlands, come join Amanda Jane - Life Coach and self-confessed Personal Development Stationery lover, for an informative 2.5hr workshop where we will look at how designing habits that align with our values and beliefs support us in being the best version of ourselves. The beauty of this is that when we are aware of our habits we are empowered to consciously choose which ones we want to keep and those that no longer support us.
What's included?
In the two and a half hours we spend together, we will cover:
• Values – identifying our top 5
• Beliefs – how these can either support or undermine us
• Falling in love with the process rather than the outcome (tip for success)
To maximize our time together, when you register to attend you will recieve an email that includes a questionnaire to complete in advance and bring along with you.
connect with us on Instagram:
- @

anytimefitness.nedlands