Bersih Puntorama is an Australian Aerial event. We invite you to join us to the judging with a bonus screening of "Home Bro's"
About this event

Bersih Puntorama is the most unique aerial surfing event in the world and you're invited to join the athletes in our very first opening to the public of the judging and after party.
All proceeds go to supporting the Surf World Museum.
Come and watch some of the craziest arial antics that you'll ever see and have a beer with the mad surfers doing them.
The finals will be a fully mobile event using The Gold Coast as the base for the event.
From the Goldy we will go to where the surf is most puntable.
Once the site is chosen we will be rolling there, setting up, and then the fun begins.
The competition will be run as a three hour, all in, filmed event.
Location chosen by the surfers
No comp vests
No 30 minute heats
No priority
No debatable judging
No two best waves
No stuck at one spot
THE FORMAT
The eight surfers and one wild card will hit the water for a massive three hour "heat".
All the waves will be recorded from multiple cameras.
Once the three hours is up, all the footage will be collated by the filmers.
We will then go to the judging venue where food and drink will flow, while the footage is being reviwed and the surfers themselves will judge their own event
(no anticlimaxes here).
The WINNER will be the person the competitors deem the best aerialist of the event via an anonymous vote. We will also be giving an award to the best single air of the event and most technical air.
THEN WE CELEBRATE… JOB DONE.
PEER REVIEW
A unique Peer Review Event, where the competitors are the judges, with a video playback judging system.
JUDGING CRITERIA
Style, Commitment, Difficulty, Technicality, Fluency and Landing
SPONSORED BY
Bersih Brand
Surfing Life
Wyndham Resorts
SALT performance training
Surf Paints
Black Hops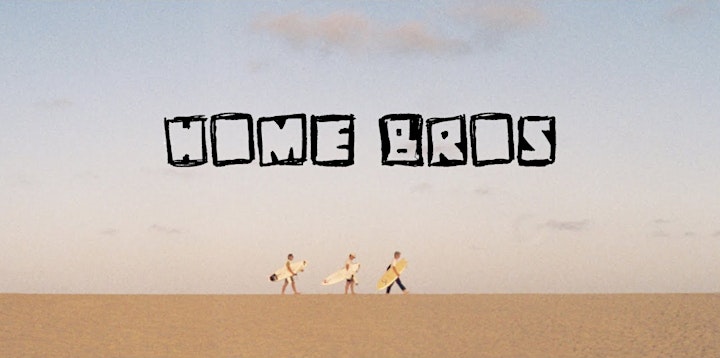 We will also be screening the Gold Coast premier of "Home Bro's" by Tai Jennison presented by Fuel TV.
Last year's event was a banger, don't miss this year's.