About this Event
Join with past and present Bendigo Youth Choir members to celebrate 35 years of excellence in choral music. Saturday the 16th November 2019 is dedicated to music and memories. The schedule for the day is listed below; please register for each component you wish to attend.
Schedule
Saturday
10:00am -11:45am: Reconnect with the Bendigo Youth Choir family and sing favourite songs from the past. We will begin with morning tea and a chance to catch up followed by the top favourite songs as voted by you!
11:45am - 3:30pm: Rehearsal and recording of a much loved song 'The Letter' by Valmai Harris. We are excited to announce that BYC has received a grant to record 'The Letter' as part of the reunion day. Upon registration music will be sent via email for your perusal. On the day there will be a full rehearsal session with music projected, there is no need to memorise.

Lunch break between 1-2pm provided at a cost of $10.
3:30 - 4:30pm: Cutting of the Anniversary cake and afternoon tea, followed by a final singing session (more choir favourites).
7:00pm - 9:00pm: 'Open Mic - Unplugged' an opportunity to sing and share stories at St Andrew's.
Sunday
Sing. Dream. Belong. Celebrating 35 years of BYC Concert will be held at St Paul's Cathedral at 2:30pm. We invite all choristers to be part of this event, tickets are seperate to the Saturday event.
35th Reunion T-Shirt
If you would like a wonderful memento of the reunion weekend please add a t-shirt in your size to your Eventbrite order. We will have the t-shirts available for pick up on Saturday 16th Nov in the morning session. T-shirts are only available for pre-order and won't be available on the day so please add it to your order now if you would like one. We cover all sizes from size XS through to 5XL. A sizing chart is located below so you can ensure it will be a perfect fit. The first sizing chart is for the womens cut and the second for the unisex cut.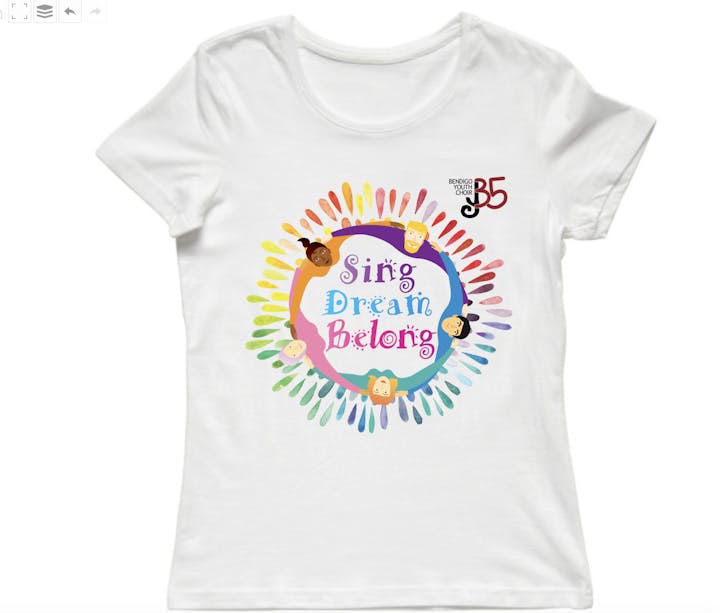 Womens/Small Sizing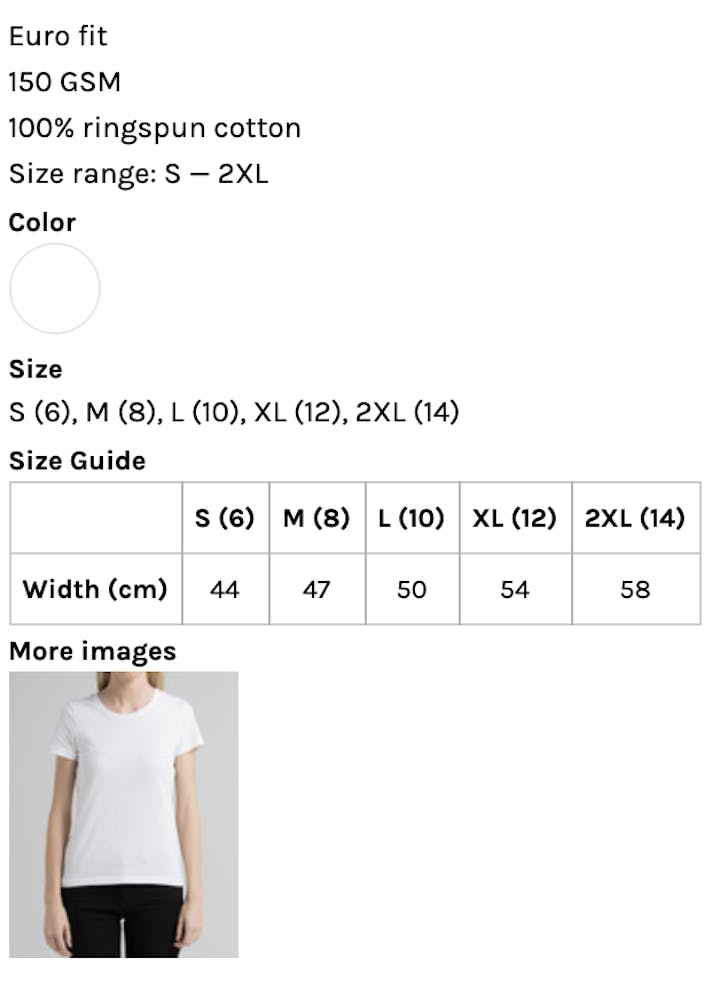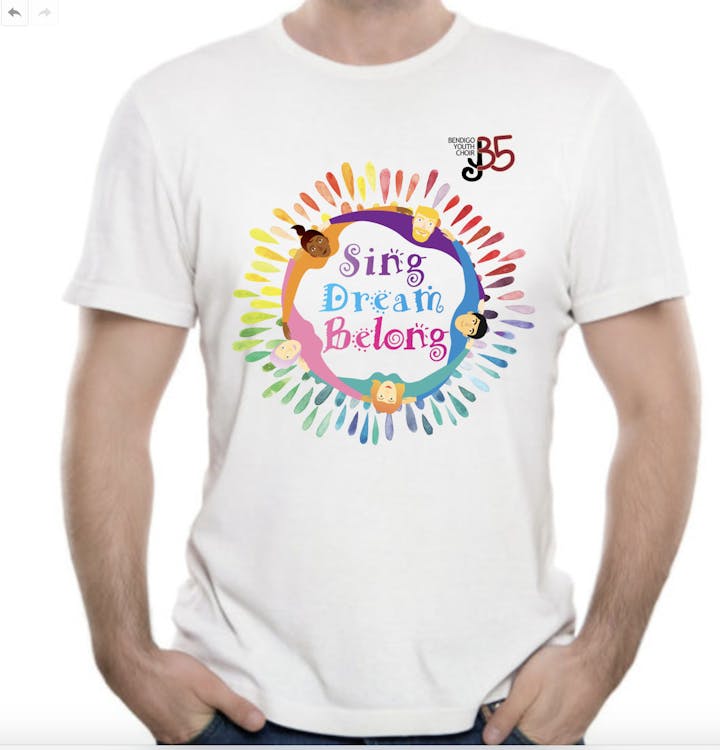 Unisex Sizing