About this Event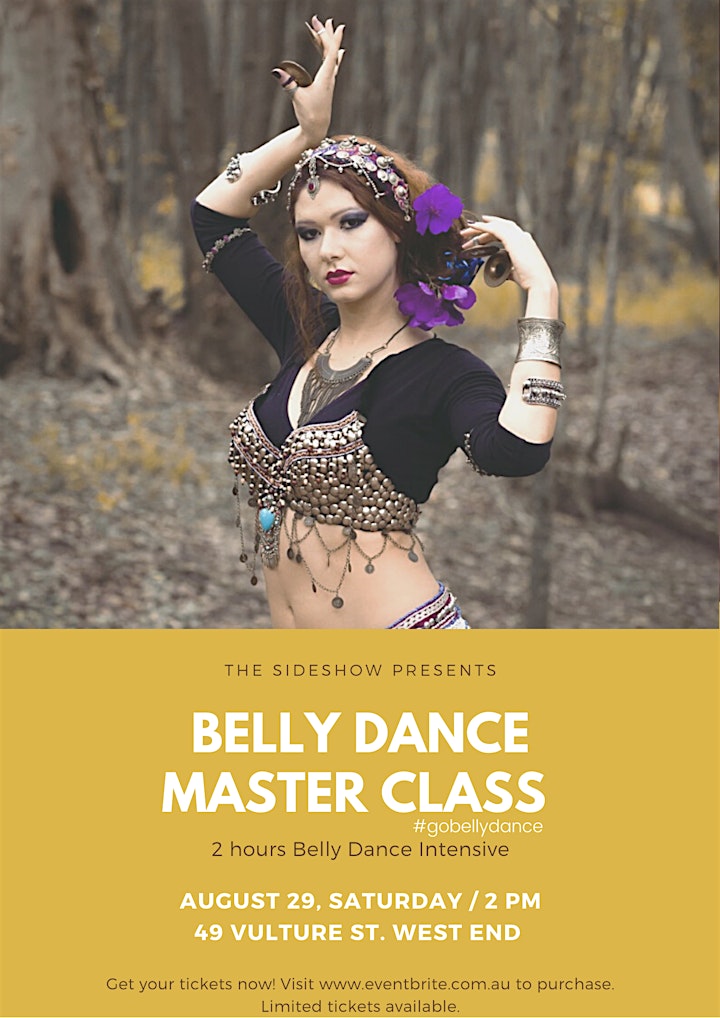 Suitable for all Bellydance Styles to refine techniques and work essential Isolations and Layers. This class introduces students to the rich repertoire of moves that make belly dance a beautiful and expressive art form. Students will learn fundamental moves to improve isolations and Pelvis Condition for Layerings, BellyRolls, Abdomen, breath techniques and including combinations for dance practices . Classes will also include drills to help build powerful muscle control and lots of stretching to add grace and fluidity to your movements.
Layered movements are introduced along with combinations . You can expect to learn impressive layered shimmies and elegant traveling movements! The level continues to work on correct dance posture and drills to improve the isolation movements essential to belly dance.
Improvisation is also included in classes, based on Fusion Bellydance Style and Tribal Fusion influences , Laban Dynamics and his studies about Theory Of Movement, giving students the opportunity to explore and express their own unique style and interpretation of the music.