The Bellingen Youth Orchestra are very proud to present their first combined event for the year, featuring all three BYO ensembles.
About this event
The Bellingen Youth Orchestra never ceases to delight.
This event will highlight the talents of all three BYO ensembles and will include repertoire such as Alan Lee Silvia's 'Colours of Home' featuring beautifully nuanced melodic themes and carefully crafted harmonies. Allow yourself to be transported by Jean Sibelius 'Finlandia', where you'll experience rousing and turbulent music, evoking the national struggle of the Finnish people. John Rutters 'Suite Antique' featuring Saskia Scheib on the flute, one of Rutter's most popular orchestral works, showcases the exceptional playing ability of our young players.
The Bellingen Youth Orchestra are a force to be reckoned with, fast becoming one of the best youth orchestras on the East Coast, they are once again excited to share their love of music with their local community and beyond.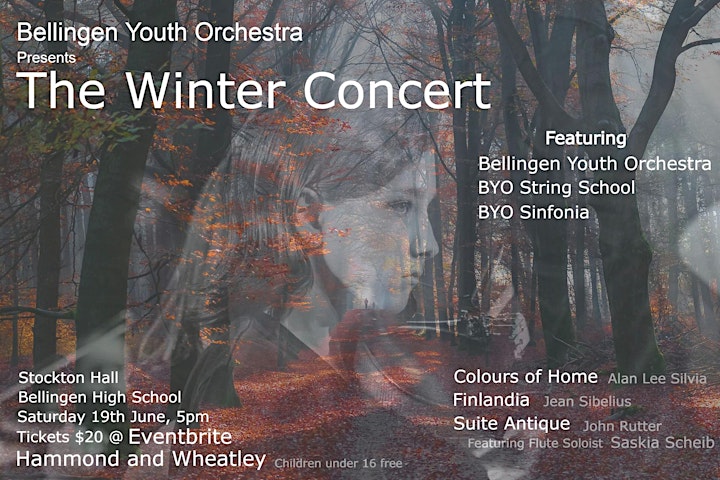 Organiser of Bellingen Youth Orchestra presents 'The Winter Concert'.