'BELIEVE IN YOURSELF. JUST DO IT !' - Kick Start Your Business Venture, And Do What You Love Most - (Public Class)

Thursday, October 23, 2014 from 9:30 AM to 11:30 AM (AEDT)
Event Details
General Outline:
This 2-hour workshop is perfect for the business minded person, or budding entrepreneur who desires to work for themselves, instead of being stuck or lost in their job or career.
This program is ideal for the person who has for a while considered the option of starting or running a business operation, but isn't quite sure what it takes to kick-start a business, yet alone run it successfully over the long term.
During the program you will discover the key elements to successful 'business building' and what it takes to be 'entrepreneurial'.  
You will also discover the philosophies and strategies taught by well-known entrepreneurs like Richard Branson, Janine Allis, and Federico Re himself.
Stop wasting precious time procrastinating about running your own business.  
Kick-start your business venture and do what you love most !
Specific Objectives:
↘ Discover how 'strategy' and 'vision' is an integral component to the long term success of your business venture.
↘Learn the importance of 'brand building', and how this can dramatically improve the performance of your product or service in the marketplace, as well as ensure long term survival.
↘Examine your core attributes and skill-set.  Find out how these can be harnessed into powerful business building tools to help expand and accelerate your business operation.
↘Discover the relevance of 'entrepreneurship', and how this can be implemented into your business on a daily basis.
↘Explore the viability of your business idea.  Transform this into a commercially viable product or service, by capitalizing on emerging growth trends.
↘Unleash your passion for business and desire to work for yourself.  Discover ways to build a lifestyle doing what you love most.  Achieve the desired 'work-life-balance'.
↘Achieve the confidence to kick-start your business idea, and introduce your product or service into the marketplace.
↘Don't procrastinate about doing something you love.  Ignore the skeptics.  Leverage on your gut feeling, and take the plunge !
About the Coach:
Federico Re (Founder & Entrepreneurial Coach – Creative Entrepreneur) www.creativeentrepreneur.com.au
For nearly two decades, Federico has built his reputation as a business development specialist, entrepreneur, business coach, motivational speaker, and business expert across the small and medium business sectors.
Federico's story is inspirational, one where an enduring passion for business blossomed into an entrepreneurial adventure.
In 1997, at only 22 years of age, Federico co-founded his first business venture - a wholesale / retail designer stationery company which he and his business partner built from scratch, into a multi-million dollar venture.
His business achieved the unthinkable by delivering and sustaining revenue growth of more than 50% per annum over 10 consecutive years, reaching retail sales of more than $10 million per year, across 1000 retail stores, throughout Australia and New Zealand.
Driven by consumer lifestyle changes, Federico connects directly with people, inspiring and energising them to achieve greater things.He often draws on his personal experiences of leadership, entrepreneurial success, innovation, global trends, competitiveness, accountability, teamwork and diversity.
He has fuelled new product and brand initiatives, and successfully deployed new ways of performing fundamental business processes as the springboard to success for leading companies within the wholesale, retail, manufacturing, and professional service sectors.
His high level of enthusiasm, unconventional approach, openness to share personal experiences and down to earth nature, helps create a bonding rapport with his audiences.
Federico is also co-author of the successfull Millionaire book series: "Millionaire Coach" - How to Achieve a Millionnaire Mindset, and Have it All" (Published by Fiona Jones & Michael R. Dean, 2012/2013).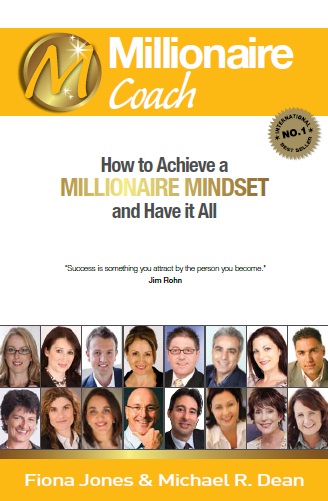 ** Special Promotion **
As a participant of this workshop program, you will receive:
↘ a FREE "Millionaire Coach" Book valued at $29.95*.    For more information about this book, please visit: www.millionairecoachbook.com.au;
↘ a special 10% DISCOUNT on any of our business programs*.  Simply enter discount promotional code "specialpromotion" when making your payment for any program via this online eventbrite registration system;
↘ a FREE initial half-hour Skype consultation with Federico Re valued at $99*
Testimonials:
"Federico is one of a kind. He has a broad range of skills that assists the many facets of a business. He has been an invaluable asset to RaeDiuM, and his genuine interest and caring nature is what sets Federico apart. In particular, I like the way he draws on experience from past endeavours and moulds a solution to fit the business 'problem' and explains his reasoning's with clarity and examples. Federico is a success story himself and the leverage that my business receives as a result is exactly what all businesses need to grow and prosper, regardless of the industry. If you are looking to take your business to the next step, looking for the advice on all pillars of business (in particular Operations, Marketing + Strategy) and someone who is passionate about watching you succeed in the process, well Federico Re is THE Creative Entrepreneur to have on your side."

RaeDium - Ranil Rajapaksha (Director)
--------------------------------------------------
"I found Federico to be a tremendous coach with a deep understanding of the principles that are essential to the success of any business. He has a great ability to dissect and analyse a business operation and quickly identify those elements that are most essential to increased future success. He communicates well, is easy to work with and delivered concise and understandable options to his listeners."

Aussie Interconnect - Shane Thorpe (Manager)
--------------------------------------------------
"I have Federico's support and advice invaluable during these early stages of my business and I really look forward to this continued relationship as we take my business to the next level !" Jesse

Beckon Media - Jesse Spezza (Director & Photographer)
--------------------------------------------------
"With an abundance of patience, Federico has helped me re-focus and gain both confidence and direction as we worked together on improving areas of my business. He has also opened my eyes to new possibilities and growth."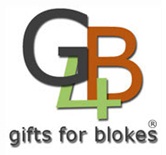 Gifts for Blokes - Heather Winchcomb (Owner)
--------------------------------------------------
"I would like to say that I have thoroughly enjoyed your sessions so far, and look forward to learning more from you in the future"

Know Foods Australia - Jessica St Clair Rogers (Fitness Instructor)
--------------------------------------------------
"Federico Re has been a huge wake-up call and guiding light for my business. Filmmaking isn't exactly learned from a textbook and Federico's direction has greatly helped me pursue my dream with a sustainable, profitable momentum. The greatest gift he gives is the framework for the right mindset. 'Give a man a fish and he'll eat for a day. Teach a man to fish and he'll eat for a lifetime'. Federico digs deeper, flexing his analytical prowess with a calm, collected consistency. He is adaptive and innovative in his methods for bringing out the best in others. I have never felt as confident and reassured about the plight of by business model until I began working with him. Federico's down-to-earth people skills, combined with his own proven business successes are just testimony to his level of perseverance and determination which one can't help but aspire to."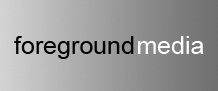 Foreground Media - Gavin Emmanuel (Director & videographer)
--------------------------------------------------
More Testimonials ?
Please visit: www.creativeentrepreneur.com.au/index/testimonials
Need Further Information ?
Contact Federico Re on 0408 510 378, or visit his website www.creativeentrepreneur.com.au
* Notes:
1. Free book can be collected on the day of the event; 2. Special 10% discount is valid up to 3 months from the date of your workshop session; 3. Free consultation is valid up to 1 month from the date of your workshop session.  Consultation must be held between the hours of 9am-5pm / Mon-Fri, and limited to 1 participant and a maximum of 1 accompanying guest. Outside of standard work office hours will incur additional costs as per the Terms and Conditions. 4. To receive your free Skype consultation, you must have correctly set-up Skype video/audio conferencing.  If you are unable to provide a valid Skype account, you will be contacted via phone (excluding 1800 and 1300 numbers) in order for the session to take place.  
When & Where

RACV Club
501 Bourke Street
(Business Centre - Level 2, Office 1 or 2)
Melbourne, Victoria 3000
Australia

Thursday, October 23, 2014 from 9:30 AM to 11:30 AM (AEDT)
Add to my calendar