Event Information
Refund Policy
Contact the organiser to request a refund.
Eventbrite's fee is nonrefundable.
About this Event
Daya Prakash (one of Australasia's leading Kundalini Yoga teachers) and Emily Chadbourne (international Mindset Coach) will lead you through a full day of short talks, breathwork, energetic work and meditations designed specifically to help you free yourself from your past and align you with your highest destiny.
In this transformational half day emerson, you will be introduced to Daya and Emily's unique modality of healing and manifesting.
Merging ancient Kundalini technology and modern manifestation techniques, this half day retreat will align you to your highest destiny and help you clear the blockages of your past.
This retreat is for you if;
~ You are feeling lost and confused about what direction to take
~ You need guidance in how release stuck and stagnant patterns
~ You are willing and open to healing your wounds
~ You are ready to shed destructive behaviours
~ You are ready to rebirth into your highest self
~ You are ready to empower yourself and connect deeply to your soul
~ You are ready to have FUN (because Daya and Emily are hilarious - sure the topic might be serious; the space they hold is sacred; the results they deliver are guaranteed, but they believe that life should be enjoyed, that transformation should be exciting and that life should be filled with laughter)
FAQ
Will I be asked to speak?
Not if you don't want to. We will sit in sacred circle and there will be opportunities for you to share your experiences but there is no expectation for you to speak if you don't want to.
I've never done Kundalini yoga before. What is it?
Kundalini Yoga works very quickly to give you an experience of your infinite self, it's that space that you can connect to your soul and the universal energy to transcend your limiting beliefs. The combination of understanding the WHY and then experiencing the HOW is truly transformative.
Kundalini Yoga is a yogic Science that works with both your parasympathetic and sympathetic nervous systems, glandular system and the energetic body. It uses the powerful tools of the sound current and the breath to change your vibration. Kundalini yoga combines breath work, asanas (poses), chanting (but not in a weird way) and meditation to restore balance to our physical, mental, emotional and spiritual health.
I'm not particularly spiritual, does that matter?
Not at all. This day retreat is about living FEARLESSLY which means learning how to manage our humanness in the modern world so that we can reach our highest potential.
I've been to a similar sounding events and it was a bit shit. How do I know this one won't be?
a) Because it will be FUN with REAL and HONEST accounts of what it is to be human, what it is to be in fear, what it is to fail, what it is to feel lost AND what it is to show up despite those things. Both Daya and Emily have LIVED LIFE and have some wild stories they'll be sharing. They are very relatable and very funny.
b) There is no selling. This is not one of those awful events designed to have you buy into a program or course. If you want to speak to either Daya or Emily about how they work with personal clients then feel free to reach out to them but there will be no sales pitch, we PROMISE.
c) You will leave with TOOLS you can actually APPLY outside the workshop to continue to keep yourself in alignment, away from overwhelm and taking ACTION.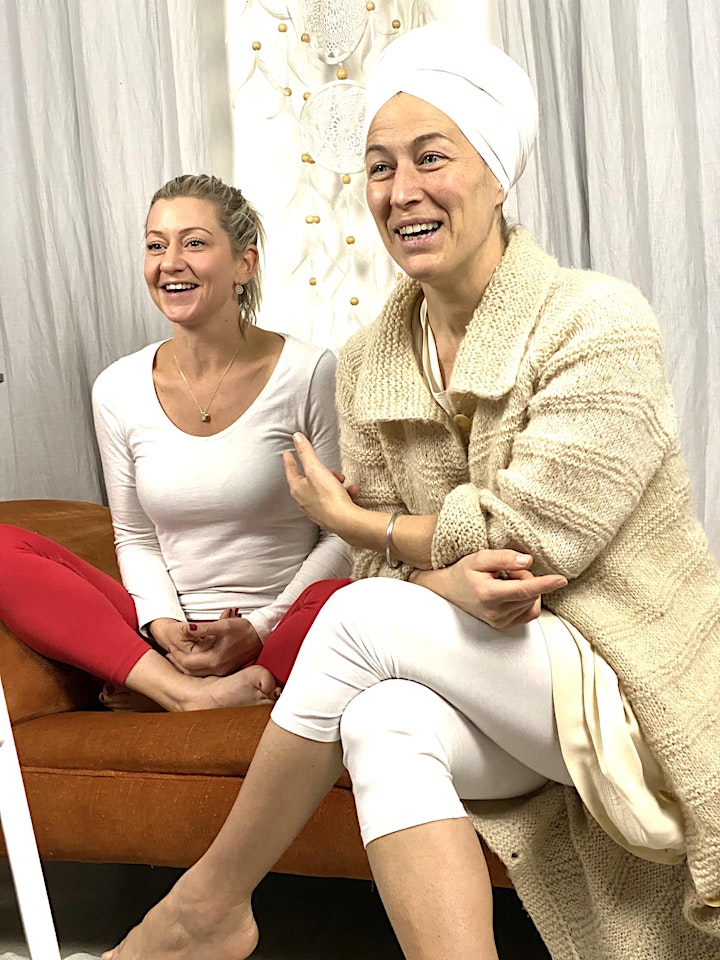 Date and Time
Location
Refund Policy
Contact the organiser to request a refund.
Eventbrite's fee is nonrefundable.